Around 260,000 job positions are available through the online job fair; which will be held by the Civil Service Commission (CSC) in September. This is as part of its celebration for the 120th Philippine Civil Service Anniversary, as per the Commissioner, Aileen Lizada.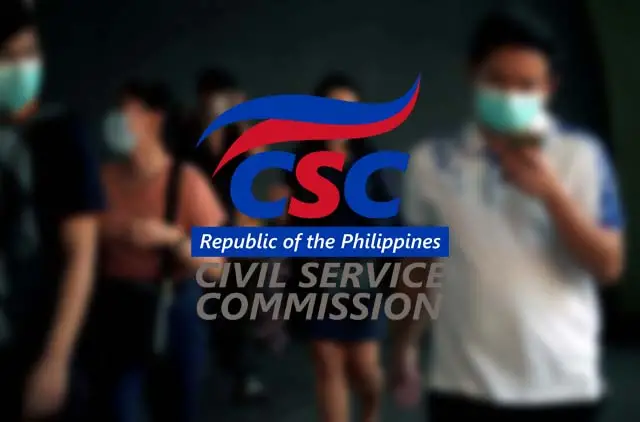 In addition to that, she said that the CSC job fair will be held for five days, from September 14 to 18, 2020.
Mayroon tayong five-day, government online career fair…ito po ay gaganapin Sept. 14 to 18. More or less we have 260,000 vacant unfilled positions and we would like to fill them up."



In Translation: We're having a five-day government online career fair; which will be held on the 14th of September up to the 18th. More or less, we have 260,000 vacant unfilled positions; and it's our plan to fill it up.
Read: The DITO Telecommunity is Hiring Multiple Workers
Will There be a Fee to Join?
The Commissioner said that the CSC job fair will be free for all who are interested to be a part of it. She says that it is an activity conducted by the CSC to get jobs filled.
Libre po ito, wala kayong babayaran. Isang activity po ito na binibigay ng CSC para po doon sa mga naghahanap ng trabaho or those who would like to serve government."
In Translation: This is free, you don't have to pay for anything. This is a CSC activity meant to help those looking for jobs or those who would like to serve government.
Read: Metro Manila Subway Project to Provide About 60K Jobs to Filipinos For Operations
Partnership with JobStreet
The CSC job fair or more commonly referred to as the "2020 Government Online Career Fair" (or GOCF), will be in collaboration with JobStreet.com, the country's leading job search site.
Through an announcement on its website, the CSC directed all government agencies, local government units (LGUs), state universities and colleges (SUCs) and government-owned and controlled corporations (GOCCs) for the submission of their job listings.
They said that they must include the "critical or hard to fill positions requiring immediate hiring" on or before Aug. 14. As such, interested agencies nationwide may register until 14 August 2020.
To give more time for the CSC to advertise and publish the list of vacant positions nationwide, the participating agencies shall submit on or before 14 August 2020 the list of their vacant positions to the Examination Recruitment & Placement Office (ERPO)."
Read: Senator Bong Revilla to Give 1,000 Students Free Tablets
Likewise the CSC said that the GOCF is a virtual environment catered towards the trade of informations regarding job openings but for a limited amount of time. The advisory also clarified that it is an event where jobseekers and employers meet and exchange information.
Submission for Job Listings
The CSC said that the submission of job listings for the CSC job fair may be done through email at [email protected] using the job listing in the form of an Excel Format; you can choose to download it through the website of the CSC.
Furthermore, participating government agencies, LGUs, SUCs, and GOCCs must also submit the following:
Agency profile;
Logo;
Contact details; and
Job listings
All of which must link to JobStreet.com.
First-time jobseekers would also need to free issuance or authentication of Certificate of Eligibility (COE); in accordance with CSC Resolution No. 2000363 dated Feb. 21, 2020, the CSC regarded.
Read: Caloocan Delivery Service to Offer Livelihood to Its Residents
Contrary to circulating news reports, the reported figure at 600,000 refers to job order and contract of service workers currently employed by the government and not the number of vacancies.
Adult Joblessness in the Philippines
Adult joblessness in the Philippines arose to a record-high 45.5% in July amid the COVID-19 pandemic represented by an SWS survey.
Jobless adults can be classified as the people who voluntarily left their jobs; those who are seeking jobs for the first time; or those who lost their jobs due to economic circumstances beyond their control such as the current health crisis.
The latest poll indicated that about 86.4% Labor Force Participation Rate or the proportion of adults in the labor force, estimated to be worth 60 million adults which is more than from the previous 68.7% Labor Force Participation Rate recorded in December 2019, estimated to be 45.5 million adults.
Read: Teachers' Salary Increase in 2021, Ensured by the Education Department (DepEd)
Results of the same survey found that one out of every five (5) adult Filipinos; or half of the 42% with no job or livelihood said they lost their job during the coronavirus pandemic. The remaining 21% of the unemployed said they lost their jobs before the coronavirus struck the country.
CSC's celebration of the Civil Service Month would also include a virtual press conference, fora, and online photography contest, among other activities, according to Lizada.
What do you think of the CSC job fair? Is the job fair timely during this period amidst the health crisis?
Source: CNN Philippines