In line with any job you would be tasked for, there are certain requirements needed to be achieved before you would qualify for it. One example is an architect, you need to have proven your skill in design and drafting before you're able to get a job. The same thing should go for jobs such as being a cop or policemen so certain standards was set recently about this.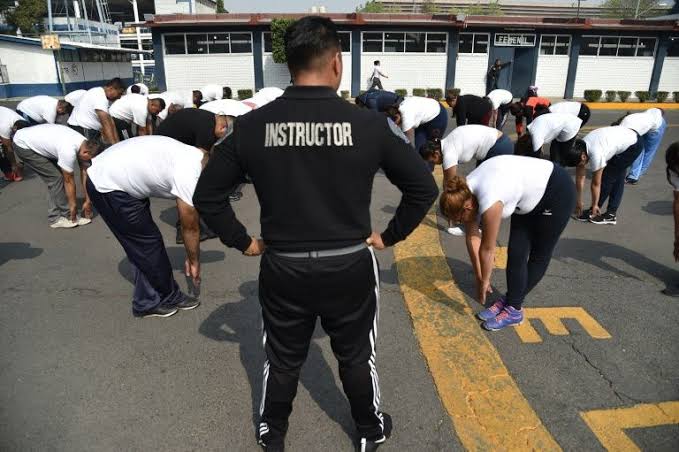 Just recently, a rule was set that those overweight cops in Cebu needs to shed some of their weight in order for their application for promotion to be approved. Yes, overweight cops would have hindrances on their promotion.
Read: Salary Standardization Law, Signed by President Rodrigo Duterte
This rule was set by Cebu City's Police Office Director Colonel Engelbert Soriano.  He said that the national headquarter wants the BMI policy (Body Mass Index) to be strictly implemented among policemen in the country.
When Soriano was interviewed, he said, that the policy arrived before you even went to cop school.
Ang policy na nakarating sa akin ay before ka mag-undergo ng schooling — halimbawa mag-aaply ng schooling, kung hindi ka pumasa sa BMI ay hindi ka ia-approve."
In Translation: The policy that reached me is that if you want to apply for schooling, you need to pass BMI so your application would be approved.
Read: 17,000 New Recruits Needed by The PNP This Year
On top of this, he also mentioned that the same thing goes for those seeking to be promoted for a better rank.
So, what is the Body Mass Index you may ask?
The Body Mass Index (BMI) is a measurement of a person's height relative to their weight. This is what defines if you are underweight, normal, overweight or obese. It is more of an indicator than a direct measurement of a person's total body fat and is also an indicator of health risk.
In short, it's something that gauges if you are physically fit or not.
But when will it take effect? Soriano stated that the strict enforcement policy would take effect immediately (starting January 8, 2020). Meaning, all overweight cops should consider fixing their health.
Read: The House of Representatives to Require Calorie Count and Nutritional Information From Restaurants
On a side note though, he mentioned that the BMI has been a policy implemented a long time already in the PNP although there are some issues with how it's implemented.
Kaya malaking issue yan sa amin, pero meron kaming indexing kami regularly."
In Translation: That's why it's a big issue for us; bud we have been indexing regularly.
One thing that he also admitted is that the number of cops in Cebu whom are under the obese category is rising. So there is a need to push the policy even harder with the given circumstance.
On top of that, he added that in line with the strict policy, there are policemen as well who look physically fit but are categorized as obese base on the result of the BMI indexing.
It puts into account that looking fit doesn't mean that you are 100% physically fit. There are weight and height ratios that needs to be followed in order to make sure that your body can be up to the task to be a policeman.
Read: Local Officials And Private School Heads to Decide if They'll Suspend Classes
Now about the BMI routine checks, Soriano said that it is conducted every semester by the Regional Health Services of the Police Regional Office but with the new implementation, the checks would be more often than the usual.
Strict implementation means that everyone in the ranks would be efficient in their task and would be able to adopt to the ever so changing roles they are given.
Soriano himself, confessed that he is an advocate for physical fitness that is why they persued this implementation. He said he wanted to encourage his men to take the cue and be physically fit for their jobs.
Ang healthy na individual, yung disposition mo malamig, yung pasensya mo, yung tolerance mo mahaba."
In Translation: Healthy individuals have signs that your disposition is good and that your patience and your tolerance is longer and better.
Read: 97 LGUs Show Non-Compliance to Road Clearing, DILG
Although the CCPO chief clarified that there are times that being overweight or obese is unavoidable due to certain circumstances, this doesn't make a cop less of a law enforcer. Physical fitness only indicates that a person is well disciplined.
This strict implementation is also backed up by the announcement of Lieutenant General Archie Gamboa last Monday that they would sign an order denying policemen of schooling and even training until they pass the BMI requirements.
So, for all those people looking to be a policeman, now is the time to make sure that you exercise and keep your body fit and healthy. It doesn't go just for those in Cebu but to those in the whole country as well.
Although it's unsightly and not good to hear, overweight cops really can take a toll because of their nature.
Source/s: The Philippine Star |  The Philippine Daily Inquirer