About a month ago, we talked about the possibility of our dearest President Rodrigo Duterte making the Salary Standardization Law (SSL) a reality. Just today, it has been confirmed that our dear president signed it.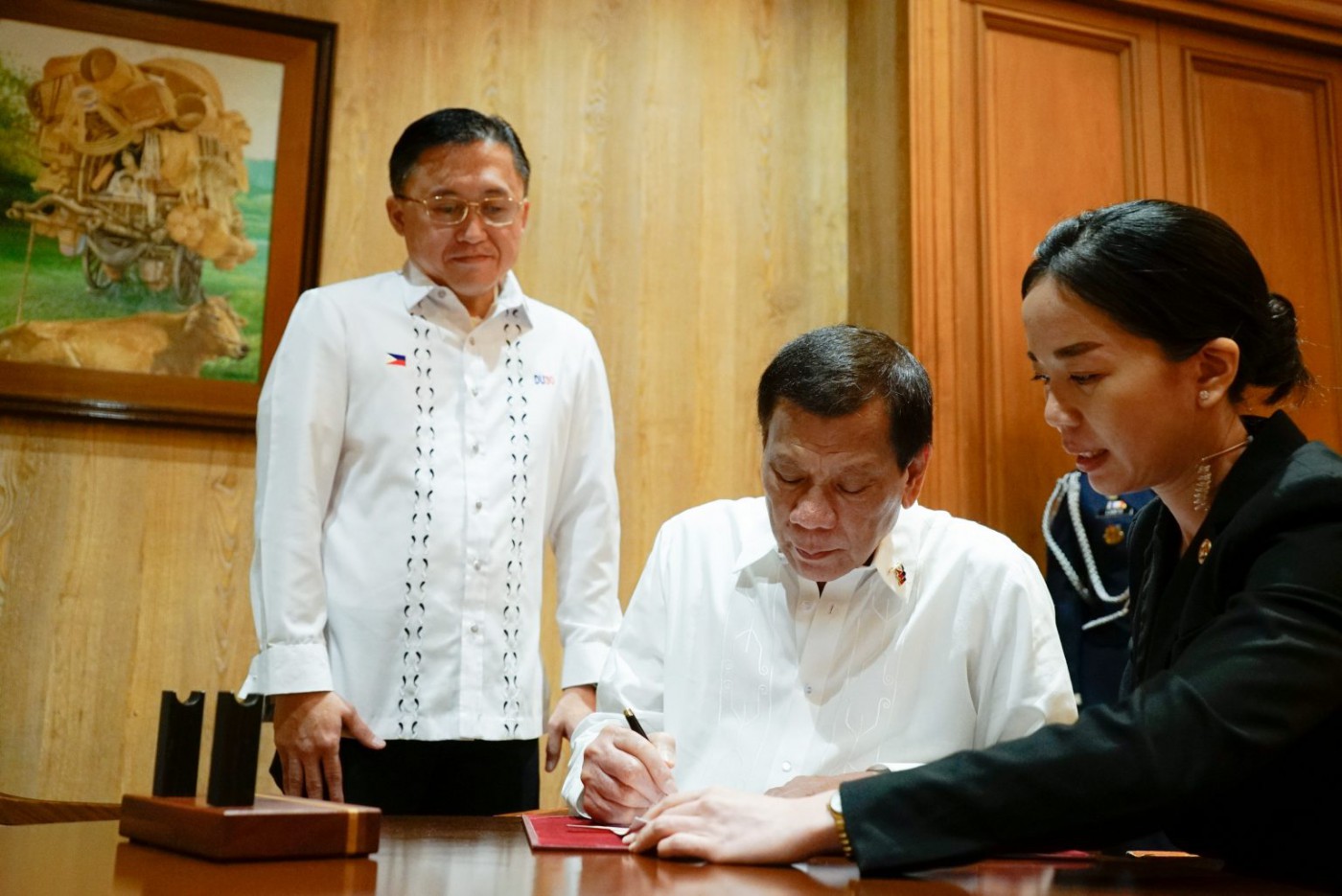 You may not know anything about it; you may not very well be familiar with it but don't worry – we'll help you with that.
Read: Four (4) New Tax Bills Starting Next Year, Eyed by the House of Representatives
What is the Salary Standardization Law?
In its simplest definition, the Salary Standardization Law (SSL) is an act that raises and increases the compensation of public sector workers. Before, former Philippine President Benigno "Noynoy" Aquino III signed it on February of 2016.
The former increase hiked the Salary Grade (SG) 1 of government workers from P9,000 to P11,068. Now, after President Duterte signed it, it will see an increase to P12,244 and will reach up to P13,780 by the year 2023.
Read: Teacher's Salary Increase Going to Happen Any Time This Year
Benefits and incentives
Republic Act (R.A.) 11466 or the Salary Standardization Law (SSL) not only increases the base pay of public sector workers; it also establishes a standard performance-based incentive scheme to provide rewards and bonuses to civil servants who would show exceptional performance.
Salvador Panelo, Presidential Spokesperson, said that this newly-signed act looks to promote excellence and competitiveness among different organizations of the Philippine government.
He adds that this will be rationalizing the salaries of all personnel of the PH government even those who are in the judicial and legislative branches of it.
Read: Vicente Sotto III Looks to Exempt Public School Teachers From Income Tax
This measure will rationalize the compensation of all civilian personnel including those in the legislative and judicial branches as well as the local government units under certain conditions."
Who is included in the increased pay?
As per the measure, all civilian personnel of the Philippine government are subject to this salary increase. In addition to them, constitutional commission workers (CCWs), workers in Local Government Units (LGUs), and government-owned and controlled organizations and corporations not covered by the GOCC Governance Act of 2011.
But since military and uniformed personnel got their better share earlier this year, they would not be included in the update or the salary hike anymore. Service contractors with no employers; employees working under job orders; and those who are in contracts of service are also excluded.
Read: The 2020 Salary Grade of UP Professors and Admins
How would the salary increase look like?
According to the measure, employees will be getting a salary increase in four (4) tranches until the year 2023 and it's going to be regardless of their state; whether their casual, appointed, contractual, regular, or full/part-time employees.
Public sector workers who are getting a Salary Grade (SG) of ten (10) to fifteen (15) will be enjoying the biggest hikes which will be from 20 to 30 percent! That's how big the jump will be!
However, employees who are under SG 23 to 33 will only receive an eight (8) percent increase. Still not bad considering that they'll be getting an increase without doing much to add to their work.
Read: The 2020 Philippine National Police (PNP) Salary
Would the President feel this salary increase too?
Yes, even the President who is holding a Salary Grade (SG) of 33 will receive an increase of P12,341; from the salary of P411,382 to P423,723 by the year 2023. In total, the P12,000 increase, although it doesn't seem a lot, it is especially if there's nothing that would really change.
Other laws established even before the signing of the Salary Standardization Law (SSL) ike the year-end bonus for government employees would not be changed and increased. It'll be retained and that is equal to the monthly salary of the employee plus a P5,000 cash gift to them.
Read: What are the Pros and Cons of Working For the Philippine Government?
Back in July 2019, Duterte said that it's about time Congress concocted a newer version of the SSL. He even pointed teachers in public schools who tirelessly work to educate the youth; he said that it's going to be included there.
I believe that it is now time for Congress to approve a new version of the Salary Standardization Law. Ngayon na (Immediately). To the teachers who toil and work tirelessly to educate our young, kasali na po dito iyong hinihingi niyo. Hindi naman masyadong malaki pero (This will include what you all have been asking for. And although it is not that big) it will tide you over during this hard time. This is intended to increase salaries of national government workers, including teachers and nurses."
What do you think about the newly-signed SSL by President Duterte? Is it just right to have the salaries of public sector workers increased this drastically?
Source/s: Manila Bulletin News | ABS-CBN News