A few months back, labor groups tried to push for a drastic Pag-IBIG Home Development Mutual Fund (HDMF) contribution increase to provide better benefits and services. They petitioned a P300.00 increase and they wanted their employers to shoulder the increase in their part as well.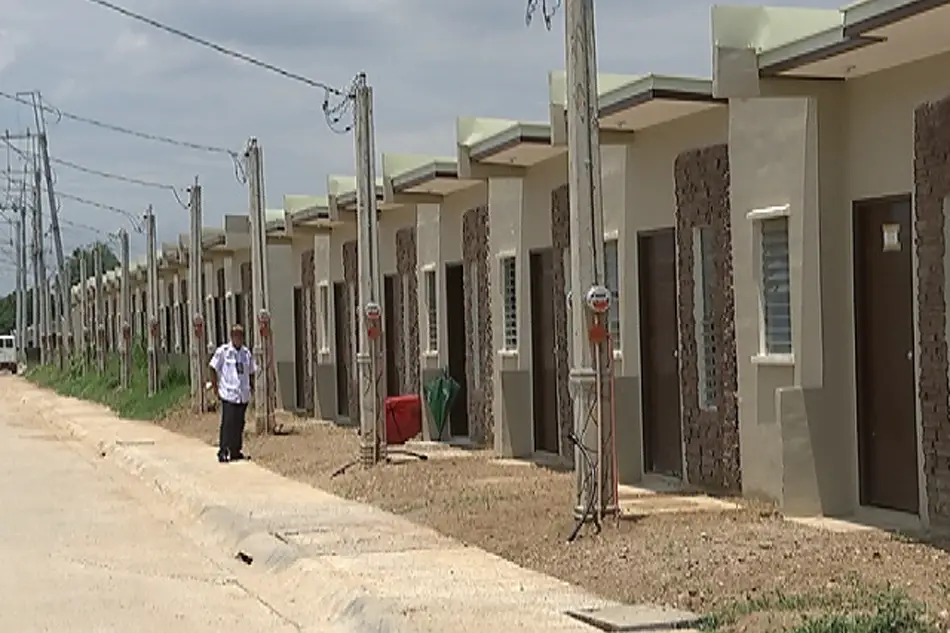 Acmad Rizaldy Moti, Pag-IBIG Fund CEO, said that this amount is too much. However, a possibility for an increase of P100 is possible; and that's just what happened.
Read: The Pag-IBIG Home Development Mutual Fund (HDMF) is Hiring!
P100 Pag-IBIG HDMF contribution hike
Pag-IBIG CEO Moti said that the fund can now be independent. With this increase, The HDMF wouldn't have to find an entity where they can borrow money from. They can use the increase in answering settlements and loan applications from Pag-IBIG members.
'Pag di tayo nagtaas, sa lakas ng growth ng ating pautang lalo na sa pabahay, by next year, kakapusin na tayo ng P1.4 billion."
In Translation: If we don't make the increase, with the sudden growth of our approve loans, especially home loans, we would be short for about P1.4 billion.
Read: Updated 2019 Pag-IBIG Fund Membership
Higher home loan amounts for members
Because of this change, Pag-IBIG said that higher home loan amounts are possible within the next few years. Meaning, members can take advantage of this opportunity to get more from the Fund than what they normally get before the increase.
That being said, if the fund allowed a P100 Pag-IBIG HDMF contribution hike, then they're ready to shell out more in their benefits.
Moti said that they're currently studying whether or not an increase in the loan rate is feasible.
Read: Need Help in Housing Loans? Here Are Different House Loans for OFWs Updated This 2019
Inaaral po natin kung puwede po nating itaas po ito. Sinisiguro po natin sa mga miyembro na yung loan very low interest rates and Pag-IBIG Fund now offers the lowest in the market, will remain low.
In Translation: We are currently studying the feasibility of increasing the loan amounts, too. However, we are guaranteeing that the low-interest rates that the Pag-IBIG Fund has will remain to be one of the lowest rates in the market.
How much would the increase be?
Currently, the contribution to the HDMF is P100 per month. By January 2021, a P50 increase will be set, making the total monthly contributions to be at P150. Then, by 2023, another P50 increase will take place, making it a P200-contribution per month.
Read:  Pag-IBIG Fund Job Vacancies for November 2019
Trade Union Congress of the Philippines (TUCP), however, was happy with the increase, but they wanted more. They explained that a P50 increase is not enough and it might not have huge differences in the following years.
Alan Tanjusay, spokesperson of the TUCP, said that members could have bigger savings if they were allowed bigger contributions. This is why a P50 increase is not enough. Furthermore, he says that all of them think that all-in-all, the P100 Pag-IBIG HDMF contribution hike is insufficient to address what they were asking for.
Naliliitan kami sa P50 na dagdag… dapat P100 ang minimum na pinaka-adjustment."
In Translation: We feel like a P50 increase is not enough… The minimum adjustment for the contributions should be P100.
Read:  Updated 2020 Pag-IBIG Fund Membership
In terms of TUCP members, the opinions were divided; there were some who were contented of the increase while there were some who were unsure because of low salaries. They were worried that if an increase of P100 would take place, it might create a large deficit from their take-home pay.
One employee expressed that they're in favor of higher contributions because of the know that once we retire, it's still going to be ours.
Pabor po ko kasi para sa'tin din naman po 'yun. Kapat nag-retire tayo, mapupunta rin po siya sa'tin.
In Translation: I am in favor [of a higher contribution rate instead of just P50] because when we retire, it's still going to be for our own sake.
Read: Duterte to Gov't Offices: Simplify or I Will K!ll You
Low salaries plus higher contributions might not be good
Some employees, on the other hand, aren't in favor of it. One employee said that for now, they're not yet willing to pay contributions as high as to how TUCP wants it because they still have low salaries.
'Samin po siguro sir 'wag muna… Kasi maliit pa lang po ang sahod namin."
In Translation: For us, maybe, it's still not time yet. Our salaries are still low and we might not be able to adjust to it accordingly.
Read: Different House Loans for OFWs Updated 2020
Nevertheless, the management of the Pag-IBIG HDMF finalized their decision to have a P100 Pag-IBIG HDFM contribution hike that would be staggered starting 2021 until 2023.
Until such time that they decide to withdraw or modify it, it'll remain to be what they've approved.
Source: TV Patrol (ABS-CBN News