The exciting world of maritime education at the Philippine Merchant Marine Academy (PMMA) awaits you! PMMA is thrilled to announce that they are currently accepting applications for Class 2028 for the academic year 2024-2025.
BE PART OF THE LONG BLUE LINE Become a respected officer in the merchant marine with PMMA'S comprehensive academic curriculum, rigorous physical training, and leadership development programs.
If you're passionate about a career at sea, this is your chance to join a prestigious institution that has been shaping maritime leaders for years. Don't miss this opportunity to embark on a journey of knowledge, skills, and adventures on the high seas.
Apply now and be part of the next generation of maritime professionals at PMMA!
PMMA TIMELINE:
Deadline of Application: October 07, 2023
Entrance Examination Schedule: October 28, 2023
EXAMINATION WILL START AT
08:00 AM- 12:00 PM on your selected Testing Centers nationwide.
How to file your application?
All interested applicants are advised to follow the below mentioned steps accordingly:
Step 1: Scan the QR code provided or visit the official PMMA application portal: https://pims.pmma.edu.ph/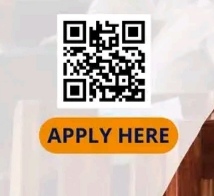 Step 2: Complete the application form with accurate and up-to-date information.
Step 3: Prepare all necessary documents and requirements for submission.
Need help with the application process? Check out their step-by-step video guide for a seamless application experience via this link: https://bit.ly/3KyOcls
Note: For applicants with an old account, log in using the same credentials you used during your previous application and apply for school year 2024-2025.
Got questions? Reach out to PMMA at [email protected] or call 047 913 4396 for assistance.
To find the nearest testing center to you, kindly click on the link below and discover the venue that suits you best: https://pmma.edu.ph/pmma-testing-centers/
Source: Philippine Merchant Marine Academy (PMMA)
Disclaimer: All of our scholarship articles are for informational purposes only. We are not directly related to the entities being featured. The source/s are indicated at the end of every article so you can further check the legitimacy of our posts.