Just recently, the topic of teacher's pay hike in the past years have been brought up. It has been discussed that since the year 2000, the salaries of teachers are continually increasing. Now, President Rodrigo Duterte and the Malacañang Palace gave the assurance that they are in favor of having all teachers' pay increased.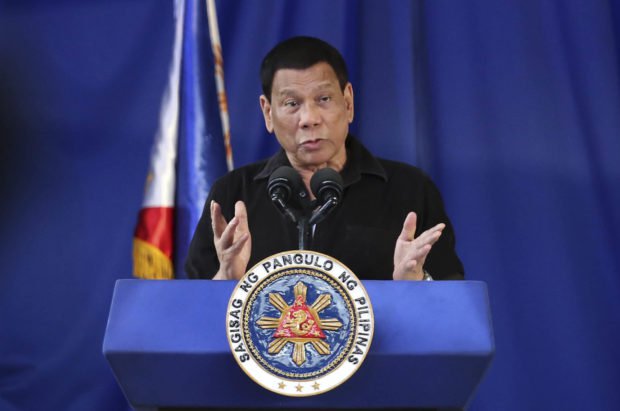 Read: 100% Increase in Teachers' Salaries in 10 Years
Salvador Panelo, Presidential Spokesperson said that President Duterte is definitely in favor of it.
Definitely, he (Duterte) is all for it. Ang problema nga lang doon ay naghahanap tayo ng pagkukunan eh."
In Translation: Definitely, our dear President Duterte is all for it. The problem would be where we would be looking for the funds to support that change.
To add to that, Panelo said that the Philippine government is currently looking for a way to raise both the welfare and the interests of public school teachers.
What I know is that they're preparing for—basta they are doing something about it."
How much would the increase cost the government?
As per the Department of Budget and Management (DBM) and Salvador Panelo, the government will need to raise funds of about P150 billion for a P10,000.00 increase for pubic school teachers.
He explained that that's what the reason is. That Duterte's liking of the idea is never the question. In fact, our dear President Rodrigo Duterte is all out and assures that all teachers' pay increase is something they are working on.
Read: 2019 Salary Grade of UP Professors and Admins
Despite the words from teachers groups who yearn to urge our dear President to fulfill and live by his promise to increase the pay of teachers, the Department of Education (DepEd) noted and iterated that the monthly salaries of public school teachers saw an increase by more than 100 percent since the year 2000.
Data from the DepEd showed that the basic monthly salary of a Teacher I has shown a 119.25 increase. Meaning, the final tranche of the Salary Standardization Law in 2019 is better and more compared to what they were getting back in 2000.
Read: How to Apply for the DOST Undergraduate Scholarship
Leonor Briones, DepEd Secretary, said that it is of her whole duty to make sure that the salary increase is fair and impartial; and that it is within the government's means and is plausible.
By this, we can be sure that our dear President Duterte is really living by his promise of implementing teachers' pay increase is a reality.