The Department of Science and Technology (DOST) is the country's executive government body owning the responsibility for everything in the industry of Science and Technologically-related projects. In addition to that, like any other organization, they hold scholarships for learners who are qualified.
In this article, we will be teaching you how you can apply for the DOST undergraduate scholarship this 2019.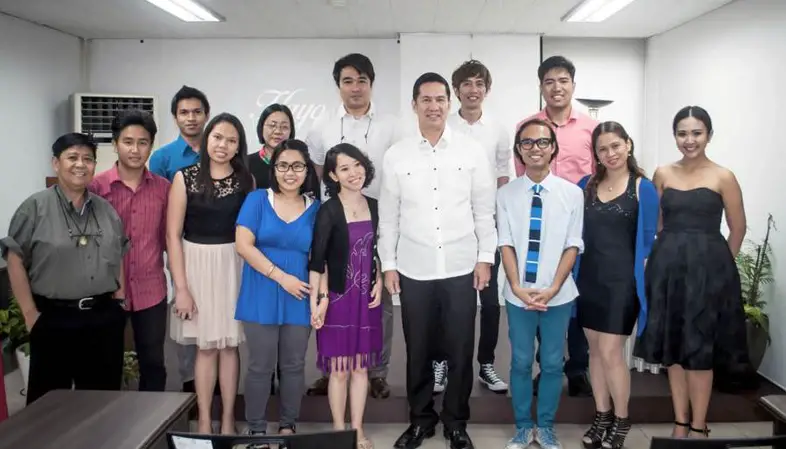 Read: 350 Pinoy Nurses, Needed by Germany
DOST Scholarships
There actually are two (2) types of DOST undergraduate scholarships; Merit Scholarship and the Republic Act (R.A.) 7687 Scholarship. 
The Merit Scholarship is the DOST-Science Education (DOST-SEI) which was previously known as the National Science and Development Board (NSDB) or the National Science and Technology Authority (NSTA) under Republic Act (R.A.) No. 2067. This scholarship is given to students with high aptitude and progresses in Science and in Mathematics and are willing to get a post in the Science and Technology fields.
Read: Senior High School Voucher Program of DepEd Opens Today, May 26, 2019
The R.A. 7687 Scholarship, however, is the scholarship which provides scholarships to deserving and talented students whose families don't reach or exceed the socio-economic status. Just like the merit scholarship, qualified applicants need to pursue employment in the fields of study in Engineering, basic Sciences, Science and Mathematics teaching, and Applied Sciences.
DOST Undergraduate Scholarship Qualifications
Just like any other scholarship, the DOST undergraduate scholarship needs some sort of qualifications, too. The following are the eligibility requirements for students to apply.
Must be a natural-born citizen of the Philippines
Should be a member of the top five (5) percent of the non Science, Technology, Engineering. and Mathematics (STEM) strand senior high school graduating class or;
A member of the STEM strand senior high school graduating class
Talented, deserving, and willing student who belongs to a family that is duly and financially incapable—whose status MUST not exceed certain indicators of set values (not for Merit)
A resident of the municipality in the last four (4) years as attested and confirmed by the Barangay Chairman (not for Merit)
A qualifier of the 2020 S&T Scholarship Examination; and
Should possess and be observed of good moral character and must be in good health.
Read: Free Workshop to Help You Apply for a U.S. Citizenship
Interested applicants need to attain the following in order for them to be able to apply for the DOST undergraduate scholarship program. Applicants need to ensure that all of these are met before they collect and submit required documentation.
DOST undergraduate scholarship documentation requirements
We will be comparing the requirements of the R.A. 7687 scholarship from the Merit type of scholarship.
Requirements

Merit

Scholarship

R.A. 7687

Household Information Questionnaire
(Form B)
✕
✓
Personal Information
Form (Form A)
✓
✓
Certificate of Good
Moral Character (Form C)
✓
✓
Senior High School
STEM Strand Class
Certification (Form D-1)
✓
✓
Upper 5% of the
NON-STEM Strand
of the Senior High
Graduating Class (Form D-2)
✓
✓
Applicant statement that says
no pending application as immigrant
to any other country (Form E)
✓
✓
Parent statement that applicant
has no pending application as immigrant to any other
country (Form F)
✓
✓
Certificate of Residency (Form G)
✕
✓
Two (2) recent (1×1) pictures
✓
✓
Birth Certificate (photocopy)
✓
✓
Parent/s Income Tax Return (ITR)
2017/Employment Contract for OFW/ BIR Certificate of Exemption
from Filing of ITR/Barangay Certificate of Indigency
✕
✓
Three (3) consecutive months of
electric billing/Barangay certificate of electric sharing
✕
✓
Test fee of P200.00 (non-refundable)
✓
✕
Note: SEI only accepts cash, telegraphic transfers, certified cashier's check, manager's checks, and postal money orders. They don't accept digital payment and personal checks. Also, the payee should be Science Education Institute (SEI).
What privileges do the DOST undergraduate program have?
Of course, interested applicants would ask and find what the privileges and benefits of the scholarship would be; this is where all other scholarships take deficit.
Read: Everything You Need to Know About the ASEAN Scholarships for the Philippines
Now, here are the benefits and privileges of being part of the DOST undergraduate scholarship.
Tuition and other school fees which total to P40,000.00 per school year
Premium Group Insurance
Monthly Living Allowance which is a minimum of P7,000.00 per month
Book Allowance which is P10,000.00 per academic year
Summer allowance (optional)

Book allowance of P500.00 (Official Receipt needed)
Monthly allowance for two (2) months
Tuition and other school fees (P1,500.00)

Graduation Clothing allowance (P1,000.00)
M.S. or P.E. uniform for the first (1st) semester of only the first (1st) year (P1,000.00)
Where can applicants study?
The DOST has their own list of schools where aspiring scholars can study in.
These are the learning institutions where interested applicants can study in should they secure the DOST undergraduate scholarship.
How can a student apply for this scholarship?
Applicants need to secure all of the required documentation after they've ensured that they are qualified to apply. The application form can be gotten from any DOST site or regional office.
Alternatively, you can download the form here.
Once the application form has been duly accomplished, it can be submitted at the Science Education Institute or the nearest DOST Regional Office or PSTC from the applicant's home, school, or permanent address.
Read: Top Freelance Websites That Help Filipinos Earn Online
The applicant will receive a test permit if they get OK-ed by the DOST. It shall be mailed to the school principal for distribution. In the event that the test permit is not received within the week of the examination day, the applicant can directly inquire through the DOST regional office or the PSTC and check for the nearest designated test center one (1) day before the official examination.
When is the application deadline?
As of the moment, interested applicants have until the 28th of August, 2020 to apply for the DOST undergraduate scholarship—this is for the 2021 DOST scholarship. The examination date of this deadline is on the 25th of October, 2020.
DOST contact numbers
If you have things you want clarified, concerns, reactions, and suggestions, you can directly contact the S&T scholarship division through their multiple telephone numbers:
(02) 837-1333
(02) 839-0083
(02) 837-2071 local 2382
+639 278 86 8816
Alternatively, you can send them an email at [email protected]. You can also scan their website at https://sei.dost.gov.ph. From here, you will see all relevant information applicants would need in their journey in applying for the DOST undergraduate scholarship program.
Read: Technical-Vocational Education, Free for the Unemployed
Do you need educational assistance from the DOST? Or do you know people who might need this kind of educational financial assistance? The DOST undergraduate scholarship program is just one of the many financial education aid programs in the country but it's wavered with excellence and government-help.