Italy, one of the countries in the world to first declare a lockdown after the outbreak of the 2019 Coronavirus Disease (COVID-19); they are also one of the first few countries to declare that all of the commercial establishments' operations must stop – it is a country that is determined to put an end to all the madness the virus is doing.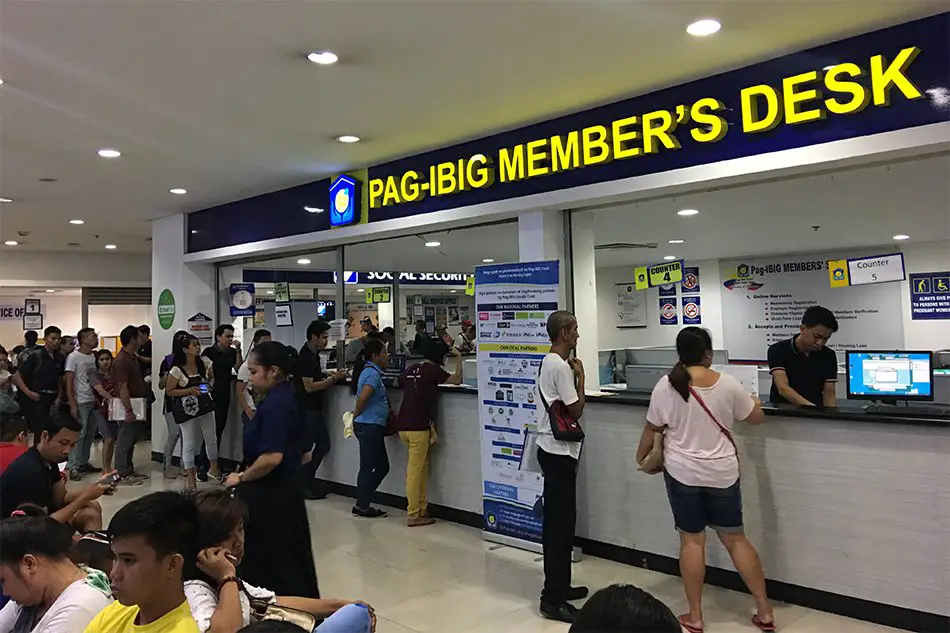 Here in the Philippines, we are nearing to experience a lockdown. A few days back, a basic and a level 1 quarantine has been announced. Just yesterday, it has been raised to an enhanced community quarantine. It is a type of quarantine that would allow smaller government bodies and private sectors to partake in the containing of the virus.
Along with that, several other bodies of government has made their action to help their fellow countrymen. The Pag-IBIG Home Development Mutual Fund (HDMF) also has their way of helping people. According to them, they are open to offering a three-month moratorium to all loans; this act is to help in covering the expenses during the enhanced community quarantine.
Read: The Professional Regulation Commission (PRC) Cancels and Postpones the Scheduled March and April 2020 Licensure Exams
Supporting the President's efforts
During their announcement, Eduardo D. del Rosario, the Department of Human Settlements and Urban Development Secretary and Pag-IBIG Fund Chairman, said that their agency, together with the entirety of the country, is open to helping the public defray their expenses.
In his announcement, they said that they fully understand the needs of the people; so, their act of offering a three-month moratorium to all loans is some type of assistance not just to employers, but also to employees.
President Duterte is exerting all efforts to lead the nation in fighting the corona virus. Pag-IBIG Fund supports the President's efforts and understands the plight of its members in these challenging times. Our Board of Trustees saw this as an urgent measure and immediately voted for the grant. This moratorium will help alleviate our members' worries so that they could focus on providing for the basic necessities and safety of their families."
Read: The Civil Service Exams (CSE) Suspended Due to COVID-19
What is a moratorium?
For those people who are not aware of what this means, a moratorium is an activity that would legalize debtors to postpone their payments. In law terminology, it's like a "one-way gate pass" for all debtors of Pag-IBIG.
In conclusion, this moratorium, if looked at a bigger picture, is some type of assistance that would help everyone cope with the situation we are experiencing now because of the infamous virus.
Who can apply for the three-month moratorium to all loans?
Of course, the Pag-IBIG Fund management has set certain rules and eligibility requirements. As per their document and announcement, people who would be eligible to apply for the moratorium would be:
Read: President Rodrigo Duterte Urged Business Owners and Employers to Give 13th Month Pay in Advance
Pag-IBIG Fund Housing Loan Borrowers
Multi Purpose Loan Borrowers
Calamity Loan Borrowers
However, the eligible borrowers of the three-month moratorium would be borrowers who have payments due on the 16th of March 2020 until the 15th of June 2020. If you are one of the borrowers of any of the loans mentioned within the allocated time frame, then you can expect to be able to take advantage of the three-month moratorium to all loans.
In addition to that, those eligible would be people who are residing in the island of Luzon and in the National Capital Region (NCR).
Promotion of its members' security
Acmad Ridaldy P. Moti, Pag-IBIG Fund Chief Executive Officer (CEO) said that their agency's top priority is the welfare, the health, and the safety of its members. With that, he explained that by providing loan eligibility to them, they surely can have a plan within the next few months.
Read: The Department of Labor and Employment (DOLE) Will Help More Than 6,000 Workers Who Are Out of Jobs
Pag-IBIG Fund's mandate is to promote the security of its members, either by providing a loan facility for their permanent shelter, or a savings plan that allows them to prepare for the future. The Lingkod Pag-IBIG service is not just about providing excellent results, it's about providing tapat na serbisyo, mula sa puso. Our goal, therefore, is to meet their needs and empower our Filipino workers. Thus, we will do what we can to ensure that they will not be put in a difficult situation especially in trying times such as these."
When would the three-month moratorium start?
This notification or alert sent out by Pag-IBIG is urgent and instant. However, applications shall begin when the community quarantine has been lifted. All eligible and interested applicants may apply by submitting their applications at the nearest Pag-IBIG Fund branch until the deadline, June 15, 2020.
What do you think about the three-month moratorium to all loans being offered by Pag-IBIG to those who are in need? Could this aid in the betterment and the enhancement of the community?
Source: Business Mirror PH