As time goes on, the importance of drugs and medicines are seen especially the elderly. Most of our elderly, because they're not accustomed to having regular checkups, rely on medicines and drugs.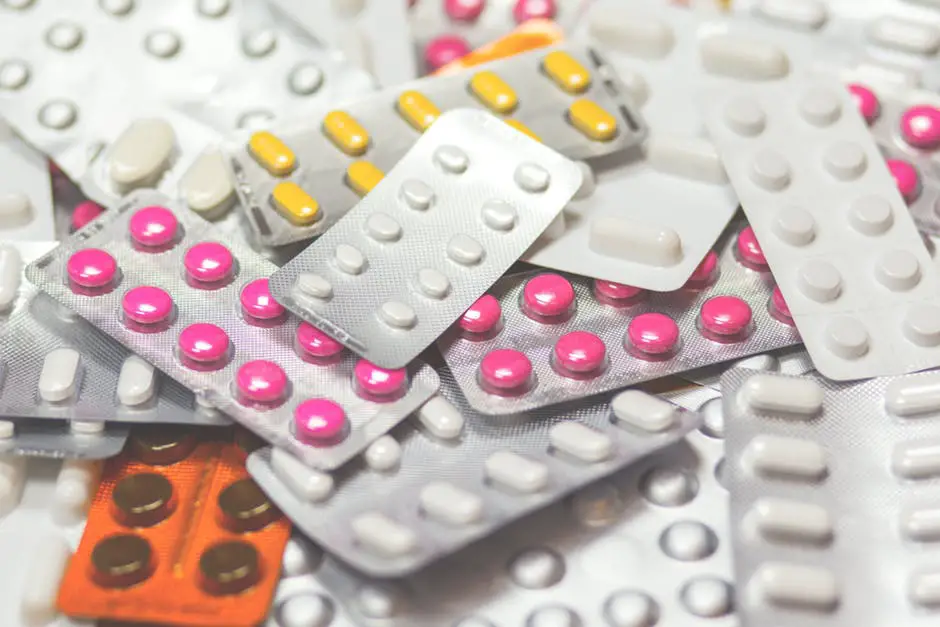 But with the continuous increase in the prices of drugs and medicines, many people, not just the elderly, find it difficult to purchase.
Read: Makati Lawmaker Files a Bill That Would Grant a 5-Day Leave For Mental Health Wellness For All Employees in Both the Public and the Private Sectors
Last Monday, President Rodrigo Duterte approved an Executive Order (E.O) that would implement or strike a limit on some drug and medicine prices.
Limit some drug and medicine prices
The Executive Order No. 104, or more commonly known as "Improving Access to Healthcare Through the Regulation of Prices in the Retail of Drugs and Medicines," would put a maximum retail and wholesale price for a total of eighty six (86) drug molecules; this translates to a total of 133 drug formulas.
Read: Does Everyone Need a Face Mask to be Protected From the Coronavirus? The DOH Says No
What are the medicines and drugs included in the E.O?
As per the Executive Order, the following drugs and medications are listed based on their classifications. Most of them are maintenance drugs for people who have conditions.
The list of medicines and drugs based on the classification are as follows:
 Antihypertensive Drugs
Antidiabetic Drugs
Imunosuppressant Drugs
Antiasthmatic & Chronic Obstructive Pulmonary Disease (COPD) Preparation
Anticoagulant Drugs and Medications
Anti-Angina Drugs
Agents That Are Affecting Bone Metabolism
Antiemetic Drugs
Psoriasis, Seborrhea & Ichthyosis Preparation
Antidepressant Medications
Iron Chelating Agents
Growth Hormone Inhibitors
Antiviral Medications
Fibrinolytic Drugs
Hematopoietic Agents
Mucolytic Drugs
Parenteral Nutritional Products
Phosphate Binder Agents, and
Surfactant Drugs
Read: Better and Affordable Organ Transplants in the Philippines, Soon to Rise
How much would the prices be?
As of this moment, the drug and medicine prices are still to be discussed. In fact, there is a group composed of representatives from both the Department of Health (DOH) and Department of Trade and Industry (DTI) who will assemble and talk about the drug and medicine prices within one (1) month or 30 days. This process is to review the prices of another set of 36 drug molecules, translating to 72 drug formulas.
The medicines and drugs specified in the executive order will be reviewed every six (6) months to ensure their effectiveness and the efficiency.
Read: The Department of Trade and Industry (DTI) Permits the Higher Prices of Face Masks
As stated in the Executive Order, the Department of Health (DOH) has a prior proposal to manage the retail prices of about 122 drug molecules, totaling 205 drug formulas.
Better and more comfortable living for Filipinos
Salvador Panelo, Presidential Spokesperson said in a statement that because President Duterte signed the Executive Order (EO) No. 104, Filipinos can now live decently and comfortably. With drug and medicine prices coming to a halt, there'll be more opportunities for Filipinos.
He said that this move is a part of the reforms that President Duterte has instituted so that many, if not all Filipinos can have better and more comfortable lives.
This measure is part of the real and lasting reform which President Rodrigo Roa Duterte has instituted in order that all Filipinos can live decent and comfortable lives that they deserve."
Read: Fitbits (Smartwatches) Can Aid in Predicting Flu Outbreaks
Why drug and medicine prices are high
Many different illnesses and conditions have come out and and some alarmed thousands, if not millions of people from all over the globe. One of these infamous conditions is the 2019 Novel-Coronavirus or nCoV-2019. With the EO of the capping of drug and medicine prices signed, people can treat this as some sort of help for their healthcare and their medical needs.
This executive order can be considered as big and relevant help for those who need longer medication or having their maintenance for the health conditions they have.
Read: Based on Research and Health Data, 98% of nCoV Patients Recover and Get Better
The DOH, however, did not miss in reminding everyone that even if there is capping on drug and medicine prices, we can't just resort to the cheapest and the most affordable medicines and drugs. What we can do is to have a physician prescribe the medications we need.
We should never purchase the drugs and the medicines we think we need by just doing research; it needs proper prescription from professional healthcare experts.
What do you think about the capping of drug and medicine prices amidst the spreading issues about the Novel-Coronavirus and other conditions and diseases? Do you think that this can help mitigate the condition we all are currently in?
For further information about the capping of the drug and medicine prices, let's wait for the announcement on how the pricing would go down. We are a few weeks away from it so it shouldn't be too long.
Source: The Philippine News Agency