Here in the Philippines, being unemployed is difficult not just because you won't have enough funds to live every day, but because you'll also lack the capability of getting yourself enough resources to be able to land another job. This is why our dearest President Rodrigo Duterte, recently signed the law that would effectively provide technical-vocational education to people who are in dire need of it.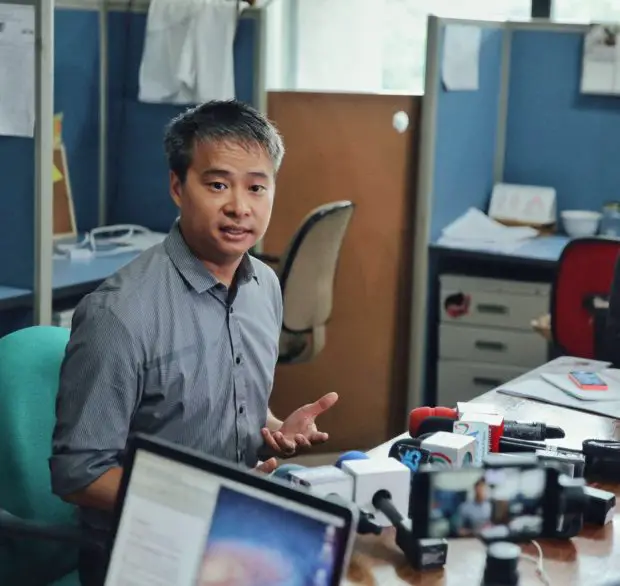 Just today, at around 18:00, ABS-CBN News posted the fact that the unemployed can enjoy free technical-vocational courses as signed and duly noted by our dearest President.
Read: Jobless Insurance from the SSS, Currently On Its Way
As per them, our President signed the law and is looking for more ways on how he can improve it to be able to help a majority of our countrymen.
When was this bill signed by the President?
According to the news team, President Rodrigo Duterte signed the Republic Act (R.A.) 11230 or also known as Tulong Trabaho Act last 22nd of February 2019. This was based on the copy of the law which was gotten by the news team of ABS-CBN.
In accordance to their data, this law aims to help the unemployed by allotting a fund which was dubbed as the Tulong Trabaho Fund to provide qualified and eligible recipients free technical-vocational education under the programs which will be further identified by the Technical Education and Skills Development Authority (TESDA).
TESDA will also be the one to manage this fund for it to be properly regulated.
Read: Megaworld Scholarship: What You Need to Know
Who can apply for the free technical-vocational education by TESDA?
As per the document, a person who is at least fifteen (15) years old who is not in any kind of employment can apply. More so, people who are Not Employed, Not in Education, and Not in Training (NEET) are also qualified to take advantage of the free education from TESDA.
How about people who are currently employed, can they partake in this program?
Unfortunately, no. People who are employed or those in enterprise-brand companies or industries, trained by their respective employers are not covered in this specific law. However, if an employed person wishes to expand or to broaden their knowledge, then can undergo technical-vocational education, it's just that, it's not going to be free of charge. 
Read: Want to Join the Philippine Army? Here's What You Need
Senator Joel Villanueva, the principal author, creator, and sponsor of this specific bill, this will greatly help both the public and the government in finding jobs for each and everyone. This can aid in the proper alignment of jobs to the skill set of an individual as it can answer the current jobs mismatch problem that our nation has.
What is jobs mismatch?
Jobs mismatch is the terminology used in determining a specific profession not aligned to what the specific worker has academically accomplished. To give you a concrete example, if a specific person has a natural set of skills in carpentry, distinguishes and graded, and that person is working on a hospital as a clerk or as an assistant – that is jobs mismatch.
Read: A Bill that will Provide Salaries for Housewives Filed in Congress
When a person's skills are not fit for the current profession or job he or she currently has, it's known as jobs mismatch.
As per the Senator, this will be an advantage to both the government and the society in finding the fit and appropriate jobs for people because it can stabilize the economy and the market of jobs the Philippines has.
A copy of the document which talks about the Tulong Trabaho Act. This document was taken from Inquirer:
In conclusion, this Tulong Trabaho Act institutionalizes the Philippine Labor Force Competencies Competitiveness Program (PLFCCP) as it further broadens, strengthens, and enhances the qualifications of the workforce of our country to be able to meet the challenges and the requirements of the ever-growing and evolving work structures, workplaces, and the overall working environment.
Read: Partner Schools for the SM College Scholarship
Are you interested in being part of this program? Do you know someone who might need this offer of TESDA? What are you waiting for? Visit their website and learn more about TESDA's free technical-vocational education for the unemployed and to find out more about what the agency can offer!