For all people who waiting for the mass registration of the Philippine National I.D. in July of this year, the mass registration was set out to be rescheduled in October. The national ID mass registration was reported to have been moved to October due to the emergency brought about by the infamous Coronavirus Disease 2019 (COVID-19).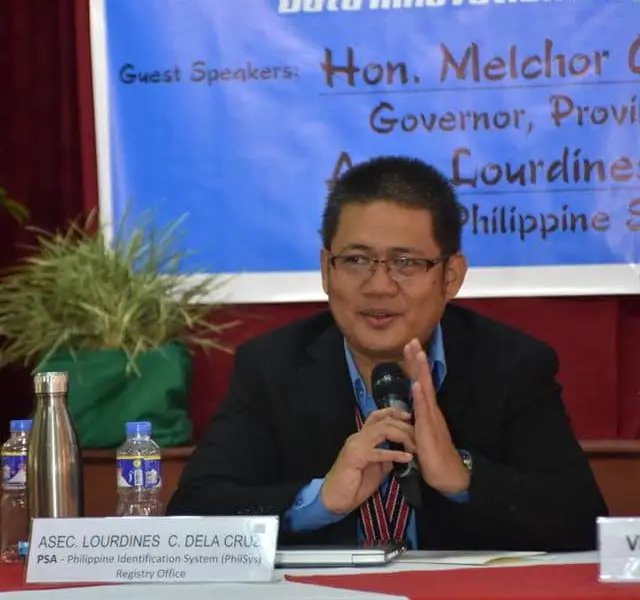 Read: SSS Extended Contribution Payments Until 1st of June
Lourdines Dela Cruz, Philippine Statistics Authority (PSA) Deputy National Statistician Assistant Secretary said in an interview that originally, the national ID mass registration should have been scheduled July of this year if not for the public health emergency brought by the COVID-19.
Ang original plan ho natin is July this year, 'yun ho talaga ang approved timeline, pero because of COVID we have to move 'yung timeline natin so ang target po natin ngayon ay October of this year we will already start yung mass registration."
Read: Voter Registration is Suspended Until June 30, as per the COMELEC
In Translati0n: The original plan that we have is in July of this year; that really was the approved timeline. However, because of the COVID-19, we have to move the timeline so the target date we've set is to be in October of this year.
If the COVID-19 issue did not pop-out; the PSA would have a clear field in starting the national ID mass registration this July. There'll be no problems as to the schedule.
Increased target population
There were some benefits of the moving of the registration. In fact, according to Dela Cruz, the PSA was able to increase the target population from five (5) million (the initial population) to ten (10) million.
In addition to that, they said that they'll be prioritizing the heads of the households first; and the "poorest of the poor" would be prioritized as well. Dela Cruz even mentioned that their target date to complete is by 2022.
Read: School Year Opening in August – Planned by DepEd
By 2022, we envision na majority of Filipinos ay mayroon nang ID."
In Translation: By 2022, we envision that the majority of Filipinos already have the national ID.
Online pre-registration system
Dela Cruz said that in order for them to still observe social distancing, they would establish and put up an online registration system.
Saying that it's going to be like how the passport applications go, you will only head to the center if your biometrics are going to be taken by the PSA.
Read: Luzon Quarantine Lifting if COVID-19 Antibody Becomes Available
Parang sa passport na lahat ng information, 'yung demographic information mo ay ilalagay mo na doon sa online. Tapos ang gagawin mo na lang, pupunta ka sa center para kukunin na lang 'yung biometric information mo. So mabilis ang pag-stay ng isang tao doon sa registration center."
In Translation: It's going to be like the passport information; the individual demographic information will be taken from you online. Then, you'd only have to proceed to the center if you're ready to have your biometrics taken. So, the amount of time that a person would spend in the registration center would only be minimal.
Mobile registration for local communities
As part of their efforts to help despite the national ID mass registration being moved in October, the PSA would establish mobile registration centers. These mobile registration centers would be sent to local communities; and they will target the residents that do not have access to the Internet.
Read: List of Government Cash Assistance Programs For the COVID-19 Crisis
In a statement, the PSA said that they'll be the ones to visit the barangays of these people who don't have access. We'll be the ones to get their data.
PSA po mismo ang pupunta sa mga bawat barangay para ho silang kumuha ng datos ng bawat Pilipino."
In Translation: We [the PSA] would be the ones to go to the barangays so we can get their information.
Do you need the national ID?
Why do you even need to be wary of when the national ID mass registration is? How will it help the current situation you're in? When the national ID system law back in 2018 was signed by President Rodrigo Duterte, the PSA said that this will be for the proof of identity of all Filipinos.
Read: ECQ Violators, Be Prepared to Pay for Fines and Possibly Get Arrested
In addition to that, they said that this will indicate a unique selected number for each person. Furthermore, the PSA said that there will be several government agencies to check and to assess the data; this will serve as the verification for each and everyone of our  identities.
What do you think about the postponement of the national ID mass registration from July to October of this year? Could the COVID-19 situation really make things worse if it's not to be rescheduled?
Source/s: ABS-CBN News | Manila Bulletin News