On Monday, September 7th of 2020, the Senate body of the Philippines has made its approval regarding a bill about the decreased minimum height requirement for the police and other uniformed personnel on its third  (3rd) and final reading.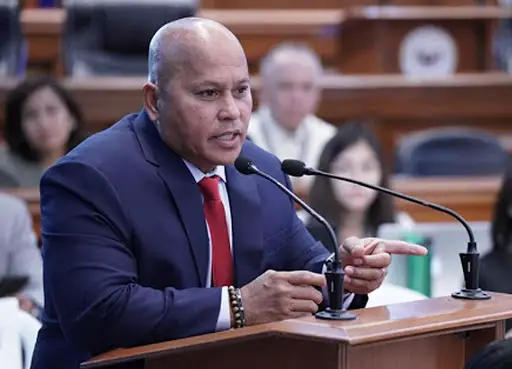 Garnering a total number of votes which is 23-0; the Senate Bill No. 1563 has been approved. This involves the decreased minimum height requirement of uniformed personnel.
Read: The Information Communications Technology (ICT) is Getting a P21.4 Billion Budget in 2021, Duterte Administration
In case you're wondering what this means, it's simple, it lowers the height requirement to 1.57 meters or 5 feet 2 inches for male applicants, and 1.52 meters or 5 feet for female applicants to the following departments:
Philippine National Police (PNP);
Bureau of Fire Protection (BFP);
Bureau of Jail Management and Penology (BJMP); and the
Bureau of Corrections (BoC)
Previously, the minimum height requirement for applicants to these agencies were at 1.62 meters or 5 feet 4 inches for males and 5 feet 2 inches for females. Ever since, the height requirement has been one of the most sought after qualities for applicants of the country's armed forces. With this bill, everything will come from a clean slate.
The newly-approved Senate bill, likewise, amends the height requirement for members of cultural minorities and indigenous peoples.
Read: Subic Freeport Expressway Development, to be Completed This Year
Senators in Voting Decision
The bill about the decreased minimum height requirement was promoted and co-authored by Senator Ronald "Bato" dela Rosa, the former National Police Chief.
However, he wasn't alone. As a matter of fact, senators Vicente Sotto III, Juan Miguel Zubiri, Panfilo Lacson, Francis Tolentino, Manny Pacquiao, Bong Revilla, Sherwin Gatchalian, Bong Go, Joel Villanueva, and Imee Marcos also sought for the bill.
Twenty-three (23) senators voted in agreement with the proposed measure. However, Senator Leila de Lima, who is in detention; was not able to give her voting decision. Regardless of her vote, the verdict is clearer – it will be pushed.
Read: The Metro Manila Subway Project to Provide About 60K Jobs to Filipinos
In his statement, Senator Bato dela Rosa says that this bill is to consider the applicants who may not be gifted in height but wants to service the country's armed forces. This is a good opportunity for everyone who are interested in joining the forces.
With the passage today of the PNP, BFP, BJMP and BuCor Height Equality Bill, which we hope will soon be enacted into law, we give more in law to those who have less in height."
Physicality Must Not be the Defining Qualities
Moreover, he expounded that physical attributes must not be the defining qualities of the people who may want to serve the country and its people. He continues to say that if we continue to let physical attributes be the basis of entry to the government service; then we're missing a ton of opportunities.
Legislated requirements restrict our vertically challenged countrymen in their desire to serve as law enforcers, firemen, jail officers, and correctional officers. If we continue to allow physical attributes as the basis of entry into government service, and if as legislators, we have only done so little to change this practice, are we not shortchanging our people, the Filipinos who gave us our legislative mandate."
Read: Month-Long Quarantines, Contemplated by the Philippine National Government
Fake Height Waiver Certificates
Previously; The Central Luzon Office of the National Police Commission (Napolcom) in Camp Olivas had strongly warned against police applicants upon the usage of fake documents in their pursuance to enter the police service.
The warning was made after Napolcom made the discovery that some applicants submitted fake height waiver certificates as part of their documentary requirements to become police officers. Because of the height requirement, there have been movements and wrongdoings being drawn by citizens.
In a statement sent to the media; the Napolcom Regional Office III Director, Rodolfo Grande Santos Jr, said that some applicants had submitted fake height waiver certificates.
Read: The DepEd Plans to Hire Retired and Displaced Teachers as Tutors
As a matter of fact, one of them was purportedly issued and signed by Napolcom Region II Director Danilo Pacunana. But when it's time to verify, it turned out to be fake and with a forged signature. Numerous applicants likewise submitted fake certificates from the National Commission on Indigenous People.
To Whom are These Waivers For?
The waiver certificates, however; are supposed to be issued only to applicants who possess exemplary aptitude despite failing to meet the requirements on height, weight (which is not more or less than 5 kilograms), and age (between 21 and 30 years). Eligible for waivers are ONLY people with special skills such as evidence gathering and safekeeping among others.
What do you think regarding the decreased minimum height requirement? Can this help with the dilemma of tens of thousands of Filipinos? Share us your thoughts about the decreased minimum height requirement of the Uniformed Personnel!
Source: The Philippine Daily Inquirer