If we recall this year, several banks in the country made interbank fund transfers free. This was their response to the infamous COVID-19 pandemic that has stricken the entire globe.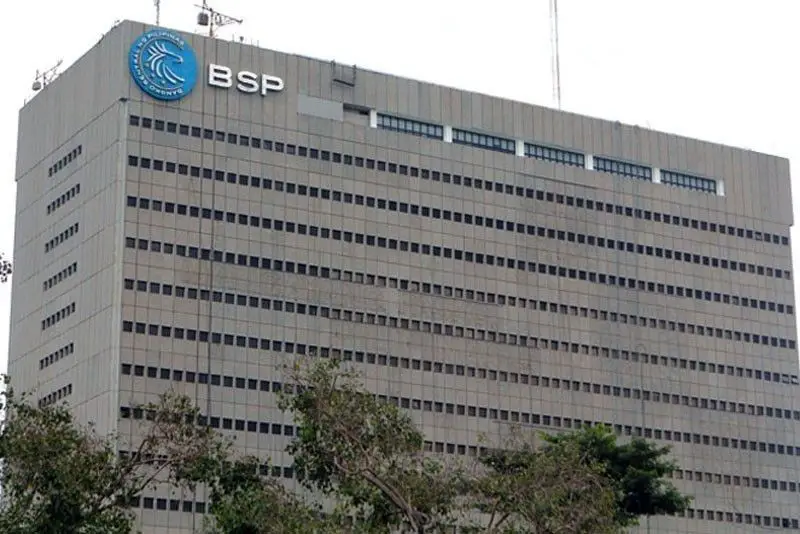 InstaPay and PESONet
In case you're not aware, internet banking users are able to transfer funds in two (2) different ways: PESONet and InstaPay.
Related: How do You Transfer Funds From Your GCash Wallet to Your Bank and Vice Versa?
InstaPay allows fund transfers of up to P50,000.00 as the maximum and is credited real time. PESONet, on the other hand, allows higher value transfers but is credited on the same day when the transfer was made. Reports had it that it got into their accounts 1 to 2 hours from the time of transfer.
So, what's better for you? That'll depend on your needs as a client. If you want real-time transactions, going with InstaPay is the best deal. However, if you're in for large transfer and transaction amounts, PESONet is key.
Nevertheless, both are free now so don't stress too much about it.
Also Read: PhilHealth Contributions Increase Starting Next Year
Which Banks Will Extend Their Transfer Fee Waivers?
Back in 2020, several banks chose not to charge clients who would send money to different Philippine banks. This lasted up until the 31st of December.
Following the alerted surge of the infamous COVID-19 infection, several banks decided to extend their transfer fee waivers.
Both the Bank of Commerce (BoC) and the Rizal Commercial Banking Corporation (RCBC) extended theirs up until the 31st of January, 2021.
Read: 60-Day Grace Period, Ordered by the Bangko Sentral ng Pilipinas (BSP)
They made their announcement via their website and their official social media pages.
On the other hand, there are banks that decided to extend their free interbank fund transfers up until the 31st of March, 2021. These banks are:
Union Bank of the Philippines (Union Bank)
Metropolitan Bank and Trust Company (MetroBank)
China Bank
China Bank Savings
Philippine National Bank (PNB)
Philippine Bank of Communications (PBCOM)
Security Bank
Robinsons Bank
NOTE: It's worth noting that both the PBCOM and the Robinsons Bank has a P1 fee for interbank fund transfers. It's still better than the P25 or the P50 fee that it originally had, right?
Also Read: GCash Convenience Fee For Fund Transfers Starting the 6th of July
Banks to Extend "Until Further Notice"
The Philippine Savings Bank, more commonly known as PSBank, announced that they're extension is until further notice.
Wick Veloso, PNB President and Chief Executive Officer (CEO) said that this extension is a form of encouraging people to pursue contactless transactions; it's also their way of promoting the usage of digital banking channels.
PNB fully supports the Bangko Sentral's call to promote digital channels for fund transfers. We continue to strengthen our campaign on encouraging more customers to use digital banking since the start of the community quarantine. We see digital banking is gaining ground as customers learn more about the benefits of these services."
Metrobank Group, to second that motion, also made the announcement that they're encouraging clients to utilize digital banking more than the traditional way of banking.
Read: ING Philippines Rolls Out Pure Digital All-Around Electronic Banking
They said that this is a great opportunity for people to become more fond of pushing transactions online.
This extension aims to further encourage the bank's customers to take advantage of the opportunity to send money to other banks for free; maximize the use of its reliable online banking facility; and utilize the powerful functionalities of its mobile application – allowing banking transactions to be done simply and safely in the comfort of their own home."
Quick Backtrack of the Transfer Fee Waivers
Before the most recent extension of the banks to keep zero (0) charges to their clients, several banks made their interbank fund transfers free to propagate and promote contactless banking transactions, to help our country in the battle against the infamous COVID-19.
Maria Almasara Cyd Tuaño-Amador, BSP Deputy Governor, said that their intention on extending these waivers is to support the digital modes of banks.
Furthermore, she said that the BSP, together with allied banks, are working hand-in-hand in assisting the public when it comes to online and internet banking transactions.
Related: How to Transfer Funds to Other Local Bank Account using BDO Online Banking
The BSP enjoins participants of PhilPaSS to actively disseminate to the public the available automated clearing houses such as InstaPay and PESONet and PhilPaSS as facilities to electronically transfer funds to target recipient-accounts maintained with other banks participating in PhilPaSS, thereby providing Filipinos a wide range of digital payment channels."
Isn't it about time for us to adapt to online transactions? Apart from the fact that they're easier, faster, and more convenient – it also saves you from running the risk of being infected with the virus.
What do you think of the fact that several banks made the decision to extend their transfer fee waivers? Do you think that this will help encourage banking clients to utilize internet and digital banking more?
It's definitely safer for us, but would people be fond of using it?
This is a list that we'll continue to update when we receive announcements.
Stay tuned!
Source/s: The Philippine Star | CNN Philippines