South Korea is one of the most famous Southeast Asian countries because of its culture and influence. Ever wondered why K-Pop or Korean Pop has come and made its way internationally? Well, it's difficult to admit that that is really what the case is. As a matter of fact, ever since it arose, people from all over the world yearned to visit the country. However, a visa is required to enter the said country.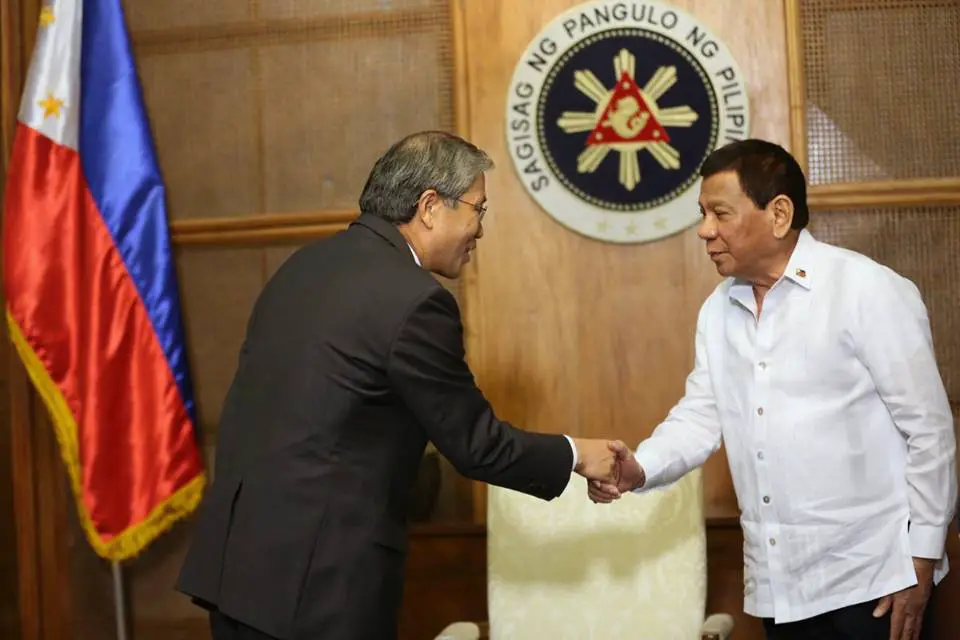 Good news, though! Because the South Korean government made everything easier for Filipinos who look to undergo South Korean visa applications for them to be able to access it easier, better, and more efficiently!
Read: Want to Study for Free in South Korea? Take the KOICA Scholarship Program
Philippine-Korea relationship
As per South Korea's envoy, both South Korea and the Philippines are celebrating seventy (70) years of consular relationships. As a matter of fact, this can be traced back when Filipino soldiers were deployed to help South Korea with the Korean War.
Han Dong-Man, Korean Ambassador, said that both countries are yearning to construct and build stronger and better diplomatic ties. This can be achieved by instilling an agreement of free trade to boost the economy of both countries.
He said this at the Quirino Grandstand on June 2, 2019 during a celebration.
Many Koreans love the Philippines…. In particular, the Filipinos are very friendly and very hospitable. That's why 1.6 million Koreans visited this wonderful country."
Read: North and South Korea planning to end the war permanently
In addition to that, the ambassador made a vow that he will be bringing up to two (2) million Filipino tourists in South Korea by giving a multiple-entry grant of visas.
What this means is that, Filipinos who will have a multiple-entry visa to South Korea will be able to go in and out of the country with better and larger spaces.
Dong-Man also made a mention of how this potential will increase the tourism in both countries, not just one-way. He also continued that he will be asking people from his staff to either facilitate or simplify the process for Filipinos.
Read: 56,000 Foreign Workers to be Accepted by Korea in 2019
I think there are many potentials to increase tourism… So I asked my staff in charge of visa to simplify or to facilitate these process so that more Filipinos will be able to visit Korea."
How can a Filipino be granted this multiple-entry visa to South Korea?
As per Dong-Man, Filipinos who will visit Korea will be able to get a multiple-entry visa. What's special is that, he said that among all other ASEAN countries, they're giving this opportunity to the Philippines—no other country will have this chance of multiple-entries.
Any Filipino for visit to Korea [will be] entitled to get multiple-entry visa. Among the ASEAN countries, Philippines only is the country to be allowed of multiple-entry visa."
Read: Everything You Need to Know About the ASEAN Scholarships for the Philippines
Dong-Man is ecstatic with his announcement. He even pointed out numbers and some facts relating to the tourism he is planning to achieve. In addition to that, he said that a lot of Koreans admire our country, not just because of the people, but also because of the tourism and the sites in it.
Koreans love the Filipinos and the Philippines, that is why last year 1.46 million Koreans visited this wonderful country… I made a promise to President [Rodrigo] Duterte to bring up to 2 million Korea tourists."
Working in Korea
Just like any other country, if you will be working, you would need a working visa, right? Well, as per the announcement made by Dong-Man, Filipinos who are working for the government who is looking for South Korean visa applications, what they need to present would just be proof of employment. However, it's only to those who are qualified.
Read: PhilFrance Scholarship 2019 Requirements, Benefits, and Eligibility Requirements
In addition to that, the announcement made a mention of the fact that South Korean scholarship will be doubled for Filipinos who plan on studying in the country.
The celebration was a parade of both South Korea and the Philippines at the historical grands of the Quirino Grandstand. The celebration was partnered up with a lot of cultural activities between Koreans and Filipinos.