There are tons of scholarships available for people who yearn to study in a good school—even in some schools abroad. One of which is the PhilFrance Scholarship. In this article, we will be discussing everything you need to know about the PhilFrance Scholarship, its requirements, qualifications, and the benefits it can give people who become part of its program.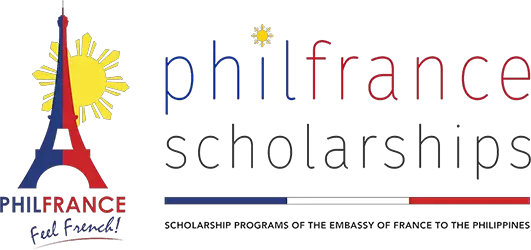 What is the PhilFrance Scholarship?
PhilFrance Scholarship is a type of scholarship which will give students the opportunity to study abroad—specifically in France.
This particular scholarship is directed and offered to next generation Filipino leaders who were able to project good and powerful leadership, professional, and academic abilities.
Read: Megaworld Scholarship: What You Need to Know
Deadline of application
For students who wish to study in France for a graduate degree for the academic year 2019 to 2020, the deadline of application is on the 30th of April, 2019 at 4:00 in the afternoon.
What programs are available for the PhilFrance Scholarship 2019?
Just to be clear, this program is eligible and open to professionals and students who were able to undergo the undergraduate program.
This is a graduate program that is degree-awarding for either PhD or Master's degree from a higher education French institute (either private or public) but only for disciplines that are academic.
The following programs are eligible for the PhilFrance Scholarship:
Online tools and resources for finding English taught graduate systems in other resources section;
Technical and Vocational disciplines like culinary arts are not eligible;
Foreign higher education institutions which are based in France would not be able to give financial aid.
PhilFrance Scholarship requirements for application
As we know, all scholarships have some sort of an eligibility requirement in order for an applicant to be deemed whether or not they're eligible for the specific scholarship.
Read: Want to Study for Free in South Korea? Take the KOICA Scholarship Program
In addition to this, there also are documentary requirements applicants need to submit in order for them to be validated for the program. These requirements are:
A one-page Curriculum Vitae (CV) with details on leadership, academic, and professional experience.
Certified true copies of academic transcripts or Transcript of Records (ToR) or the University Level transcripts.
Acceptance Letter or a proof of eligibility to degree-awarding graduate programs. These will be issued by a French Higher Education Institution (HEI) where an applicant has applied to.
An essay that is no longer than 500 words which explains the reason for the want and need in studying in France and how the applicant's degree can benefit the Philippines and its society.
NOTE: Essays that will exceed the word limit will automatically be discarded and voided along with the application. Ensure that you count the number of words you include in it—be as straightforward and concise as possible.
In addition to that, all of the documents should be submitted in the PDF format, excluding the essay of course which should be submitted in Word document. Added documents like the recommendation letter should be submitted with the Embassy requesting them; if this otherwise, they will not be accepted.
Qualifications for the PhilFrance Scholarship
Now that you know the documentary requirements, you also have to know what each applicant needs in order for them to be eligible for the PhilFrance Scholarship.
Read: Guide on How to Apply for the CHED Scholarship
Must be a Filipino Citizen who is residing in the Philippines (during the application);
Must be a graduate or graduating students of a Higher Education Institution (HEI) in the Philippines;

PhD program applicants must either be a final-year student or a graduate of a degree in a Master's level.
Master's Degree program applicants, on the other hand, should either be final-year students or a graduate of a degree in the Bachelor's level.
What benefits can the PhilFrance scholarship give?
It will all boil down to what benefits are there in being part of the PhilFrance scholarship. Even if the scholarship is good, you will still look at what the factors and benefits are—it's some sort of a make-or-break point, too.
Nevertheless, here are the benefits of the PhilFrance Scholarship:
Monthly allowance of €700 for a Master's degree; this is around P41, 000. €1, 060 for PhD; this is around P97, 000.00.

This would include a €700 installation allowance.
Note that the allowance might have suspensions during internships (these are most often part of graduate degree programs).

A priority access to student housing facilities that are public.
Healthcare package which comprises of mandatory social security coverage and a supplementary insurance policy.
Tuition fee for the entire duration of the graduate program:
For some French Higher Education Institutions:
Includes a partial tuition fee subsidy which amounts to a maximum of €5, 000.00 per academic year. This fee is non-negotiable.
Read: What You Need to Know About the SM College Scholarship
For state-regulated public universities:
Exemption from university registration fees which is €3, 770.00; this is around P220, 000.00 per academic year for both Doctorate and Master's degree levels.
NOTE: This subsidy is not and will NEVER be convertible to cash. It'll be paid directly to the education institution whenever an academic year is to start.
If you are looking for a scholarship program and you want to study abroad, then the PhilFrance Scholarship might be the best avenue you are looking at. It will provide allowance, housing, and healthcare—the factors that most people would often look at in terms of taking or being granted a scholarship.
Read: A Guide in Getting the DOH Medical Scholarship
Are you looking for ways on how you can study abroad? Do you know someone who might be assisted by the PhilFrance Scholarship in the best ways possible?