The Philippine Statistics Authority or PSA is currently hiring for the availability of the work position for One (1) Director II. They made the call and intent for application through Facebook post on Wednesday, November 4th, 2020.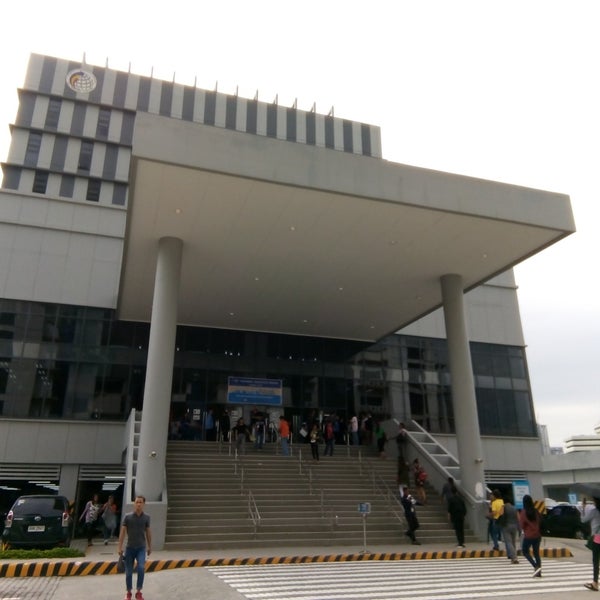 In case you show interest, you can view the application and the posts in connection with it; you can check on the PSA's website to learn more about the said post.
Read: The Voter Registration Requirements – Commission on Election (COMELEC)
Moreover, the process for its application was released on November 3rd, Tuesday. It  will remain open until the 23rdof November. The station for this position is specified at the Regional Statistical Services Office 01.
Online Application
The PSA is currently hiring or looking for people to fill up their posts. Do you know the best part about it? – it can be done and completed online!
You can check their website to find out how you can apply; and where you can apply!
Read: PDEA-10 is Looking For K9 Handlers
Qualification Standards
As such, there qualification standards upon which an applicant must meet:
A master's degree with a strong preference for degrees within the fields of mathematics, economics, statistics, demography, or sociology
Training experience in accordance with  management or anything legal-related – at least 40 hours of training in the past five (5) years
Must have at least three (3) years of field operations in Survey Operations and Civil Registration or SOCR, or the management field in Census
Eligible preferably with a Career Executive Service Officer (CESO) or a Career Executive Service Eligibility (CESE)
Requirements Upon Submission
Likewise, applicants must also submit the following:
Duly accomplished Personal Data Sheet (PDS) along with your latest ID picture that has been taken within three (3) months before the submission of application (original and scanned copy)
Work Experience Sheet (scanned copy)
Authenticated Eligibility (CESB, CSC, PD 907, RA 1080, etc.) (scanned copy)
Transcript of Records (ToR) (scanned copy)
Certificate/s of Training participated within the past five (5) years; all of which must be significant to the position being applied for (if applicable)
Individual Performance Commitment Review (IPCR) important and significant to the position (for work experienced applicants)(scanned copy); and
Scanned copy of the following:

Undertaking of Compliance to the Minimum Qualification Standards and Requirements
Waiver; and
Affidavit of Informed Consent
Read: BPO Firm Alorica is Hiring K-12 Graduates
In addition to all those documentary requirements, all applicants must also submit a signed application letter that states the specific salary grade (SG) with the particular place of assignment, and position as posted.
You must direct and address the application letter to:
Denis S. Mapa
Undersecretary
National Statistician and Civil Registrar General
Strict Adherence
Moreover, there are more instructions for applicants as to ensure their strict adherence upon application. It's true that the PSA is currently hiring, however, they're urging applicants towards having conscientious awareness.
Read: [HOT] Newlyweds in Japan Can Receive Up To 600,000 Yen
The PSA has the right for suspending or terminating any process of hiring, whatever the reason might be; or disqualification of any and /or all applicants should they fail to meet any of the given instructions and requirements.
Furthermore, all applicants must present the original copies of the documents and the attachments to the Secretariat.  You need to do this before you get a schedule for interview.
In case the interview is virtual and the candidate has any difficulties upon their presence before the Secretariat; the presentation of original documents for verification of authenticities is subject to instruction of the Secretariat appropriate for the situation.
Should an applicant be unable to present any of these documents, it automatically will lead to automatic disqualification.
Read: Job-Hunting Sites in the PH: The Demand of the Internet Age and Economy
It's also worth noting that all applications with attachments and/or information that are not incomplete with information; or signature within a specific attachment will not be deemed as valid.
Contact PSA
Should you have any concerns about their hiring or their job post, you can direct your inquiries to the Philippine Statistics Authority (PSA).
You can contact them at (02) 837-482-60. Alternatively, you can shoot an email at [email protected] to reach the Secretariat's office.
Moreover, all the interviews of applicants that are fine with pre-qualification must be done with agreed upon members of Third Level Selection Board (TLSB).
Read: How to Register a New Online Business? You Can do it in Less Than 10 Minutes
The TLSB may conduct an online or a teleconference interview. Furthermore, they might also change the venue of the interview pertinent to two (2) days before notice to the applicants; which can either be through mobile/cellular phone or through email.
What is your opinion now that PSA is currently hiring? Does this job vacancy help out a lot of people especially those who are in dire need? Do you think the requirements are too harsh or are they just fair?
Source: Philippine Statistics Authority Website