While everyone is worried about losing jobs, a global tech firm, Asurion, will hire 1.2K people next year. Even in the middle of the pandemic, Asurion looks to hire 1.2k people in their hub in Iloilo City.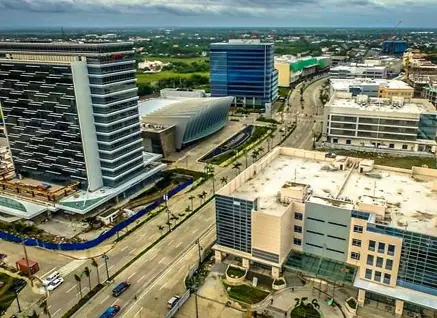 Following their statement, Asurion has been set to start their operations by next year in Iloilo. Where they would need to hire people to man their operations.
Read: The PSA is Currently Hiring: Applications For Certain Positions, Urged
What is Asurion?
To everyone asking, Asurion is known as one of the leaders in device insurance and technology. They support multiple devices in electronics & gadgets, as well as home appliances.
They're a company based off of Nashville, Tennessee and they're expanding here to our country – specifically in Iloilo City.
On a global scale, Asurion is known to be one of the best employers. Their positive track record made it all possible.
INTERESTING: Newlyweds in Japan Can Receive Up To 600,000 Yen
"Making People's Lives Easier"
Gareth Boulton, Asurion's Director of Care Operations in the country, said that every single day, Asurion is trusted and counted on by people.
Every day, Asurion's team of experts help tens of thousands of people with their technology. From the busy professional who needs help troubleshooting Zoom to the excited shopper who wants help setting up and connecting their new smart TV."
Furthermore, he said that they're company has the focus on making the lives of the people easier and better.
Asurion is committed to helping make people's lives easier by unlocking the potential of their technology."
Read: "Trabaho, Negosyo, Kabuhayan" Online Job and Business Fair
When it came to also even said that they'll start their operations next year.
Moreover, Boulton made a statement about their company opening its doors to potential and qualified applicants for hiring. In addition to that, they also said that they'll start to conduct interviews within the following months.
We are excited to expand our Philippines operations to Iloilo City. This will help us attract additional talent as the global demand for tech help continues to grow. We look forward to becoming a part of the Iloilo community."
Building Information
With Asurion planning on hiring 1.2K people, a lot of people are expecting their building or their establishment to be capable of handling this many people.
That is what exactly the case is! As per Boulton, the facility they're building in Iloilo will be a 76,000 square-feet office.
It'll be placed and located at the Iloilo Business Park of Megaworld Corporation in the Mandurriao District; their office space will be at Two FinTech Place.
Read: The BPO Firm, Alorica, is Hiring K-12 Graduates
If you think that this is the first (1st) facility in the country, think again. This will become the fourth (4th) Asurion in-house company; but it'll be the first outside of Luzon.
As of the moment, Asurion is manned by 19,000 workers, with 4,000 currently running the I.T. services establishment they currently have in Manila.
Furthermore, they're fairly distributed in the customer service center they have in Santa Rosa City in the Laguna province, and the distribution center they have in Calamba City.
Different But Special Culture in Iloilo
Boulton was happy with the fact that they were able to meet some people in Iloilo. Since this'll be the first office they will have outside Luzon, they were able to find the culture a bit different, and special – but in a good way.
This was also one of the primary reasons why they chose Iloilo as the location for their facility.
Read: 19K Jobs Offered in the IT-BPM Industry; OFWs prioritized
We met amazing people (who) connected and built relationships. The location was pretty clean and safe too."
Health and Safety Measures and Protocols
In case you're thinking about how safe and how healthy it would be to work with them, you shouldn't! According to Boulton himself, they migrated the health and safety protocols from the standards set by the World Health Organization (WHO), United States Center for Disease Control and Department of Health (DOH) when they'll start with operations.
As per him, this is to make sure that all employees are safe when they start their operations next year.
What Positions are They Looking For?
According to the company, the people they'll hire would include workers and employees who have the skill for the following positions:
Read: 13th Month Pay on a Pro Rata Basis – Malacañang
Technical Support Representatives
Customer Care Representatives
Operations Representatives
Training and Support Representatives
Human Resources Employees
More often than not, technical support and customer care representatives have a minimum qualification of being a high school graduate. But, to be sure, it's still best to contact Asurion directly.
But, that wouldn't be it! In fact, that's just the basics of what they'll hire.
If you want to find out more about the job postings that will be available, tune in!
What do you think about the fact that Asurion is looking to hire 1.2K people? If you like to work with a well-renowned company, now might be your chance!
We'll keep you posted about how it will all go!
Source: The Philippine Daily Inquirer