Alan Peter Cayetano, one of the speakership candidates and Taguig City-Pateros Representative, announced to fellow lawmakers that extending the terms of Congressional Representatives is a practical thing to do.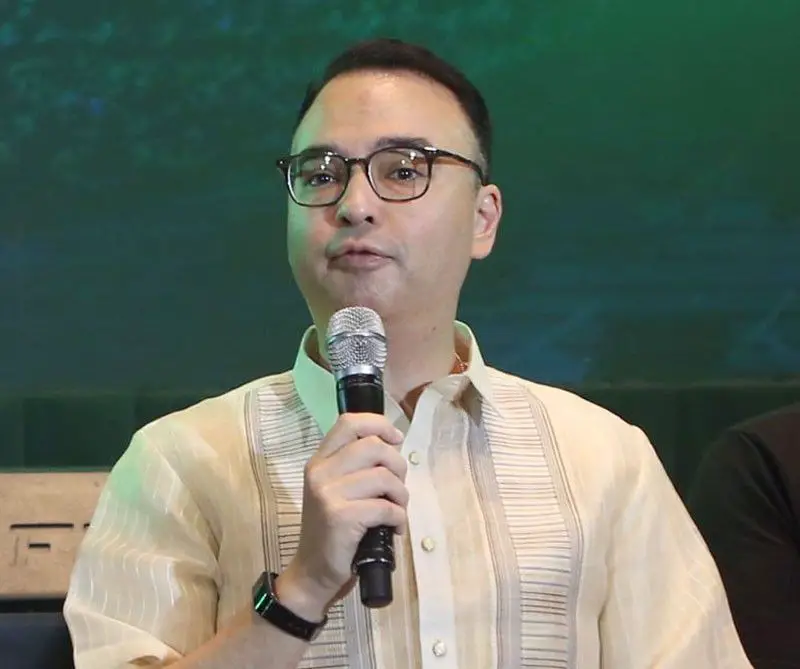 During a meeting with 30 different legislators last Wednesday, July 10th, 2019, at a Taguig City Conference Hall, he said that he is willing to extend the terms of Congressional Representatives to two (2) options: Four (4) years with no term limits and five (5) years with term limits. 
Read: Foreigners Would be Required to Present a TIN Before They Get Work Visas
So, I'd like to clarify that, you know, while we will push for federalism, I think, there is a way that the Senate will agree that we push either for 4 years [with] no term limit or 5 years na may term limit (with term limit)."
How long is the term of current Congressional Representatives?
Currently, Congressional Representatives or House Members can serve for a maximum of three (3) consecutive three (3)-year terms. What Cayetano is proposing, is to prolong this depending on whether or not a term limit will be applied.
Read: Duterte Wants Purging of the Party-List System
Present during the meeting were mostly allies of the 1st District of Leyte Representative Martin Romualdez. Romualdez was once the leading speakership bet who accepted our dear President Rodrigo Duterte's offer that he is to be in place of a majority leader.
Cayetano continued further that this move that he is proposing is not a political thing—like what most people would think of. In fact, it is a practical thing that would be beneficial to the citizens of the country.
And it is not a political thing; it is a practical thing. So that if you'll take over a company at sabihin ko sa inyong every 3 years may eleksyon, tingnan natin kung lalaki 'yung kumpanya 'nyo, 'di ba? Hindi." 
In translation: And it is not a political thing; it is a practical thing. So that if you will be taking over a company and I will tell you that every three (3) years there'll be an election? Do you honestly think that your company will grow? No.
Read: Free Dialysis Treatment to the Needy, Approved OK-ed by the House of Representatives
Romualdez, who was part of the meeting, also spoke and gave Cayetano assurance that the President's allies, the Lakas-CMD, were behind him and his proposal.
Cayetano further adds that every three (3) years that an election happens, nothing will ever change. He explains that this move is actually a move that would further enhance the governance and the lawmaking that is happening in the country—it is somewhat a way of reforming ourselves.
Approving President Duterte's priority bills
During the meeting, Cayetano also advocated all House Members present to help him and the Administration reform the 18th Congress to the "most disruptive Congress" in history.
He said that this will happen if they pass President Duterte's priority bills and to sign them into law.
Read: President Duterte Signs the Law of Allowing PNP Control Police Training
I'm asking all of you, let us be the most disruptive Congress. In the sense that we disrupt the status quo and we can deliver more.
Cayetano adds the fact that the bills would lessen the prices of commodities, it will provide more and better jobs with better and higher pay; with, of course, the fact that it's going to be a better environment for both employers and employees.
He adds that there are politicians who are so idealistic but they'll lose and those who are practical but will be reprimanded, so if you are to be a politician, you have to mix both qualities well.
Napaka-idealistic mo, talo ka naman, so you cannot implement your idealism. Napaka-praktikal mo, makukulong ka naman, so that's the reality of life."
In translation:  Let's say that you're idealistic, but you still lost; so you cannot implement your idealism. You're so practical, but you will be jailed—so that's the reality of life.
Read: End of Endo Act, Approved by the Senate
Taguig City-Pateros Representative Alan Peter Cayetano got the support of the legislators especially legislators who want to ensure the leadership positions in the House under the ongoing 18th Congress.
Source/s: Rappler