Our country is known for its tourism—places like Boracay, Palawan, Cebu, and the like. However, contrary to what most people know, foreigners also find the Philippines a good place to work in. In fact, our country ranks 24th in the best countries to live and work in according to expats.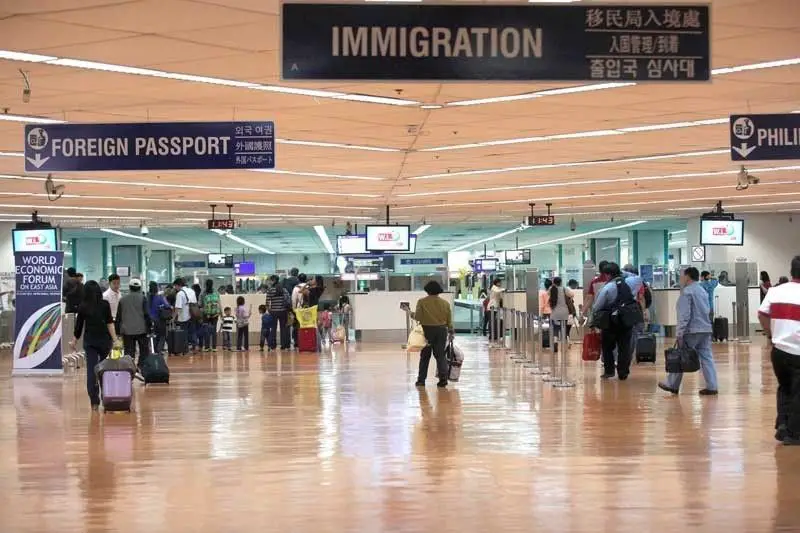 This is why you would most usually encounter a foreigner in the street, six (6) times out of ten (10). Since this is the case, our country needed to be more secure especially in dealing with foreign workers yearning to land a job here in the country.
Read: 60,000 Caregivers, Needed by Japan as per the POEA
According to the Bureau of Internal Revenue (BIR), all foreigners who plan to work in the country must be a taxpayer first before they can apply for a work visa. This is so that they are sure that even foreign workers are paying taxes accordingly.
The Bureau of Immigration (BI)
In one statement made by the Bureau of Immigration (BI), they said that they are officially making the Taxpayer's Identification Number (TIN) a requirement to all foreigners who plan to work in the country.
This means that before they can even apply for a work visa—which will then lead to them having a job, they need to secure a TIN first.
Jaime Morente, Immigration Commissioner said last Thursday that this specific action secures the taxes of all workers in the country; one of the main purposes on why foreigners will be required to present a TIN before applying for a work visa.
This ensures that the BIR will be able to collect taxes from them. These new rules do not impose added burden to professionals."
Read: Deloitte Will Hire About 1,000 Employees in the Philippines Within the Next 5 Years
The purpose why foreigners are required to present a TIN first
There were some notions that there are foreigners who are illegally working in the country and this alarmed the Philippine Government.
Morente said that the Duterte government wanted a tighter observation on foreign workers. He said that the Department of Finance (DoF) is saying that the total of foregone taxes that are yearly come unnoticed us around a billion of pesos—that's yearly.
He said that all applicants for working visas would need to have a TIN first. This, however, should come after a few sessions of meetings with the Inter-Agency Task Force on the Foreign Nationals employment section.
In addition to that, he pointed out that this move is also for Filipinos. Why? Because foreigners are also limited to taking "highly-technical" posts in the country which leaves the Filipinos other jobs.
It was put in place to protect jobs for Filipinos. It ensures that blue collar jobs will not be given to foreign nationals."
Read: South Korean Visa Applications, Made Easier For Filipinos
Would all foreign workers be required of a TIN?
So, it will work like this: the BI will issue special work permits to all foreigners who have employment contracts of three (3) to six (6) months; work visas, on the other hand, will be required for those workers who plan on staying longer.
The frequency of a lot of foreigners wanting to work in the Philippines is because of the success of the Philippine Offshore Gaming Operators (POGO). This is bringing thousands and thousands of Chinese workers to operate on online casinos based here in the Philippines.
Read: Four-Day Work Week For Filipinos Can Soon be an Option
So, the exemption is on those who will be coming in with a contract with a maximum of six (6) months.
Before the issuance of any type of working permit or visa, all agencies would be required to secure a Certificate of No Objection (CNO) from the Department of Labor and Employment (DOLE).
If, in any case, an objection is present, the agency will be performing a labor market test to observe if no Filipino is required to take on the specific job. If there are, then the permit or visa will be denied.
Read: High School Graduates Can Now Apply as a Flight Attendant
A government database will be made to monitor and observe all permits and visas that will be issued. Furthermore, an inspection team with help from the DOLE, BIR, and the BI will be carried out among different companies who employ foreign workers to monitor the compliance, according to the Joint Memorandum Circular 001.
The Joint Memorandum Circular 001 that outlines rules covering all foreign nationals eyeing to work in the Philippines. Apart from the BI, the new rules designate the Department of Labor and Employment, the Professional Regulation Commission, the Department of Foreign Affairs, the Department of Justice, and the Mines and Geosciences Bureau as agencies authorized to issue work permits to foreigners." as per the CNN PH.
What do you think about foreigners being required to present a TIN before they can apply for a work visa? Is this a just and fair act to Filipinos? So, if you know a foreigner who plans on working in the country, do know that there is a requirement of them to present a TIN first before they can do anything further.