The Wellington Scholarship in New Zealand 2021 has been improved and developed to encourage and support doctoral study (PhD) at Victoria University of Wellington.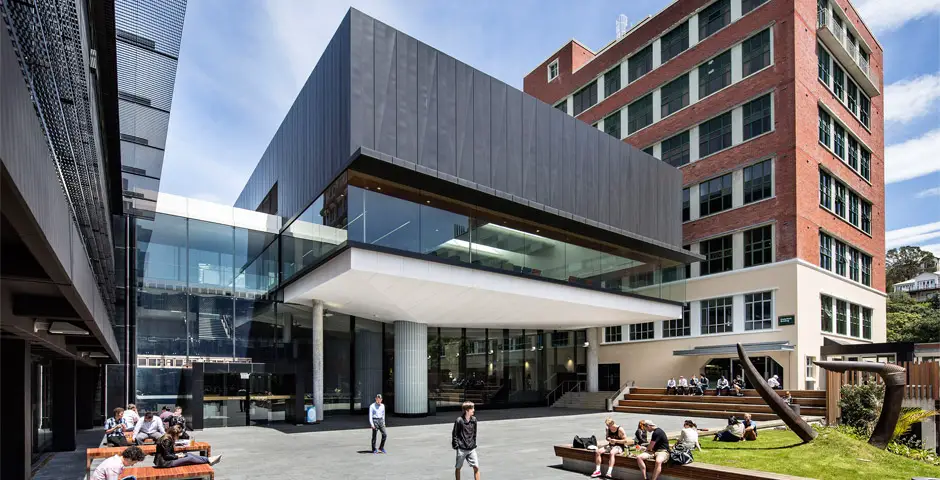 To further advance postgraduate research, Victoria University of Wellington seeks to propose scholarships to students who are just starting to take up their doctoral studies.
These scholarships are given based on the student's academic standing and may be granted to both New Zealand and international students in any discipline and any program.
Read: Everything You Need to Know About the Association of Southeast Asian Nations (ASEAN) Scholarships for the Philippines
Scholarships will usually be tenable for three years. In such the case that a student has already been previously enrolled for a Doctorate at Victoria University of Wellington for more than three months after the proposal of a scholarship has already been made, the maximum length of tenure of the scholarship will be subject as per the discretion of the Victoria University Research Scholarships Committee.
Benefits of the Wellington Scholarship
All proposals of Wellington Doctoral Scholarships include a $23,500 per annum stipend plus domestic tuition fees for up to three years.
Top-ranked candidates are offered with scholarships in any Doctoral admission and scholarship application round throughout the year. A strong academic record and excellent academic references are to be considered in being offered a Wellington Doctoral Scholarship or anything such as the following:
Read: How to Apply For The DOST Scholarship 2021 Online
Demonstrated potential for high-quality research; or
A record of publication in high-quality journals commensurate with experience and education.
There are other accounts that may be taken to be considered for a Wellington Doctoral Scholarship like the alignment between the applicant's research interests and those of the School, Institute or Centre.
The strategic interests which include the collaboration between institutions or research involving potential joint initiatives with the research and business communities may also be taken into consideration upon being given the offers of scholarship.
Eligibility of Scholarship in New Zealand 2021
The scholarships are accessible to graduates of any university within or outside of New Zealand who may have intentions of enrolling full time for a Doctorate (PhD) or who have already started their doctoral study at Victoria University of Wellington.
Read: [UPDATED POST] List of Priority Courses for DOST Scholarship
Please do note, however, that it is very important to refer to the website of Victoria University of Wellington for regulations and further process requirements regarding an application for the scholarship.
Instructions on Applying for Wellington Scholarship
Want to take your curiosity to the next level and know about the usual process on how you can apply for the scholarship offered by the Victoria University? Know about how you can apply for the scholarship program!
Read: How to Apply for DOST Scholarship – Academic Year 2021-2022
However, further information to apply for a Doctorate at Victoria University of Wellington as well as for financial assistance upon doing so is made available in the Wellington Faculty of Graduate Research website.
Moreover, general information about the doctoral study is also available from it, too.
What Are the Procedures on Being Selected?
Final selection is subjected and up to the Victoria Research Scholarships Committee on the applicants who have been promoted by the relevant School and Faculty.
Read: 2020 Qualifications, Requirements and How to Apply for the Scholarship Offered by the Commission on Higher Education (CHED)
Offers of Wellington Doctoral Scholarships will be created approximately six weeks after each closing date in March, July and November of the year of application. Further offers may be taken into account as due by the applicants who may be declining such offer.
It is also possible that some applicants will not finally be notified of the success or otherwise of their applications three (3) months after application. So, as a general rule of thumb, we must be patient.
Deadline of Application
What matters most is when you can submit it. As per the institution, the deadline of this scholarship offer is on or before the 1st of November 2020. So, if you're interested, don't let the date pass!
Read: Apply Now for SM College Scholarship 2020
If you are, in any way, interested to take the program or the scholarship up, don't hesitate to contact the right people through the Victoria University of Wellington website. Don't waste time because although no mention of how many slots would be put up, there would be an influx of people who would want an in, in the scholarship program.
What do you think of the offers upon the scholarship in New Zealand for the year 2021? Are you excited for any applicants who you think are eligible for the said scholarship program? No mention of it has been made about other universities — so let's wait and see!
Are you going to be interested in applying for the scholarship program or not?
Source/s: Oya Opportunities