The Vatican City and the Philippines are the only two (2) remaining states that don't have a divorce law. Yes, all countries and states consider this a normal thing but our country doesn't. Maybe because we are devoted Christians who believe in the power matrimony? Or could it entirely be another reason?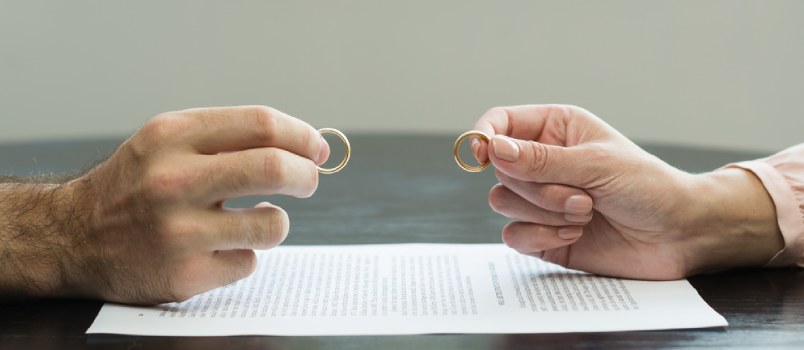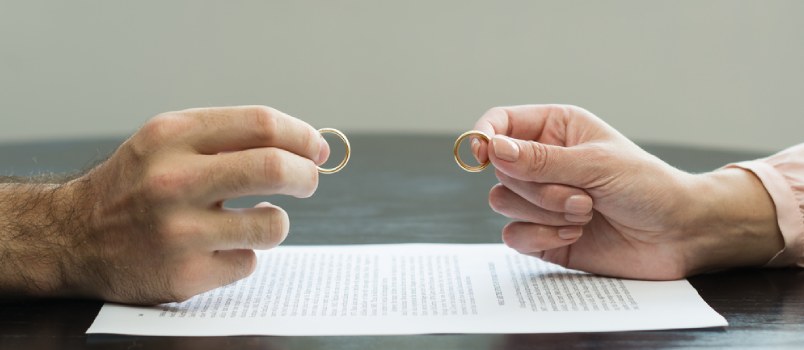 However, last Wednesday, the House Panel approved three (3) divorce bills; some of which were shelved and stopped from being OK-ed in the previous years. The approved divorce bills were House Bill 100, House Bill 838, House Bill 2263; all of which are different versions that look to make divorce legal in the country.
Read: Safe Spaces Bill Certified by the Senate
What's a divorce?
Divorce or dissolution of marriage, is the process or the act of terminating the marriage of a couple. This is what will validate the separation of married couples as complete and total. In some cases, both the wife and the husband will be seen to return their status of being single.
House Bill 100 author, Albay City Representative Edcel Lagman said that the divorce is not something that can destroy relationships. It's the issues that revolve around a certain relationship that do.
Read: P650 National Minimum Wage, Pushed by Lawmaker
Divorce is not a monster that will destroy marriages and wreck marital relationships. Let us be clear about this — the monsters that lead to the demise of a marriage are infidelity, abuse, financial problems, lack of intimacy and communication and inequality."
Back in March of 2018, the House of Representatives OK-ed and approved the Absolute Divorce Bill (House Bill 100) but it was then rejected when it was submitted to the Senate. Lagman said that hopefully, in the upcoming plenary session with the Technical Working Group (TWG) lawmakers wouldn't talk about divorce being the greatest of all tragedies.
The panel will meet on February 12, 2020 and he said that a divorce bill has already been approved. In addition, he also said that a divorce can even be something that can save people from abuse in relationships; he said during his sponsorship speech.
Read: Wives Who Keep Their Husbands' ATM Cards Might be Punished For Economic Abuse
Yes, divorce may be distressing but it is far from a death sentence. In fact, it can often save people from relationships and situations that can inflict more long-term emotional, psychological and physical damage."
Oppositions countering the divorce bills
Despite the explanations and the unity of the world excluding the Vatican City, pro-family advocates, religious groups, and some lawmakers extended their thoughts and opinions that they're really not fond of the measure.
Brother Eddie Villanueva, CIBAC Party-list Representative, said that having divorce laws in the country would only cheapen the marriages as it can be some sort of a "way out" for couples. He added that a divorce is not something that would be able to address the problems and conundrums of wedlock.
Read: Senator Panfilo Lacson Files a Bill That Would Exempt Government Employees and Officials From The Bank Secrecy Act
He explained that what our country needs are better processes for annulment.
What we really need is to improve the annulment process and make it pro-poor in terms of cost and time. It may necessitate an executive action or a legislative one, but certainly not a divorce bill."
Villanueva, who is also known to be the House Deputy Speaker for moral uprightness and good governance added that a divorce really wouldn't solve social problems in the country.
 Why pass the divorce bill when it will not really solve the real issues of those wishing to get out of unfortunate wedlock — the high costs of professional fees and the slow disposition cases? The divorce vills filed in Congress simply enumerate and consolidate remedies for broken marriages already existing in our current laws."
Read: The Four (4)-Day Work Week For Filipinos Can Soon be an Option
Free and open debate
The sides of lawmakers and political influencers in the country are mixed; so there's really no side of where the government will be. Alan Peter Cayetano, House of the Representatives Speaker said that in the past, never did he believe that a divorce would solve marriage problems.
However, he ads that he'll still be allowing "free and open debate sessions" among his fellow lawmakers. In other countries, they have a wide span of divorce bills that has now become laws that made their marriages even weaker.
Read: The P10 Minimum Jeepney Fare, Petitioned by Jeepney Drivers
What do you think about the proposed divorce bills that have been approved by the House Committee? Do you believe that this will solve accidental wedlock problems some couples here in the country are currently experiencing? Or are pro-family groups right about fixing and straightening the annulment process in the country is the best solution we have for marriage problems?
Let's wait for further announcement about how these three divorce bills will go down.
Source/s: CNN Philippines | The Philippine Star