Are you part of the working sector of the Philippines? Are you aware of the daily minimum wage that is implemented in the region you are working in? Well, a lawmaker has seen to be proposing implementing a P650 national minimum wage at the disposal of Filipino employees in the country.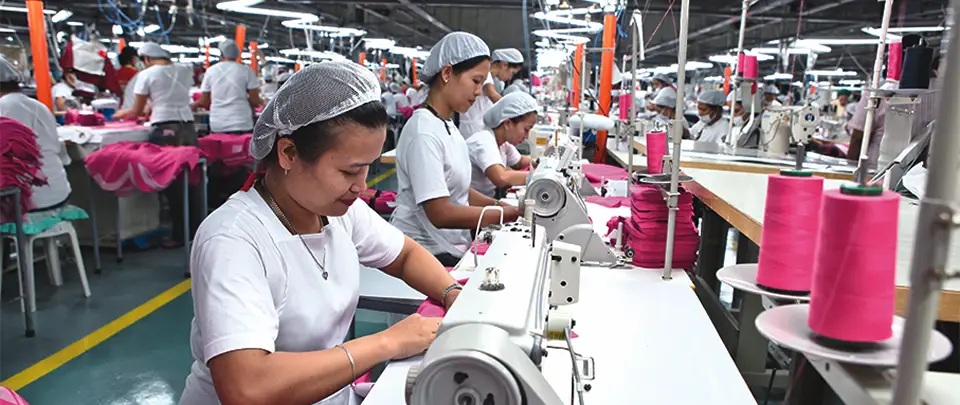 According to Ron Salo of the Kabayan party-list, this P650 national minimum wage would be seen as a tool to help employees; especially workers in the private sector. In addition to that, he said that this is to cope with the continuous increase of basic prices of commodities.
Read: Current Regional Daily Minimum Wage Updates in All Regions
Which region is the proposal targeting?
As per the lawmaker, he is looking to see better changes in the minimum wage of all employees in the whole country. Employees from different regions in the whole archipelago would enjoy it should it be considered by the Philippine government.
He said that the proposal won't just target a specific region; all regions in the country would be able to enjoy this should it become something the government will see as relevant.
Ang panukala natin, pangkalahatan, pangkabuuan sapagkat ang concerns natin nag-iiba-iba depende kung saang lugar yung isang manggagawa, nag-iiba rin yung basic minimum wage."
Read: Basic Pay Increase of P1,500 For House Helpers in Metro Manila, Approved
In Translation: Our proposal is nationwide because our needs and concerns are different where we are in the country. In some cases, people who live in Region A might not be able to afford things in Region B; even the basic minimum wage is changed in each region.
Helping private sector employees
As per Salo, public sector workers have run past workers in the private sector in terms of their salaries. Government workers, earlier this year, were given an increase regardless of which region they worked.
Salo explained that private sector workers aren't just left behind badly; they also have different minimum wages depending on where they're at. Meaning, it's not centralized as compared to the compensation of government or public sector workers in the country.
Hindi lang [sila] napag-iiwanan, iba-iba pa yung minimum wage depende sa lugar. Samantalang sa gobyerno, kahit saan ka sa Pilipinas, pareho lang yung tinatanggap na sweldo, nag-iiba lang yung tatanggapin mong sweldo depende sa sanctions na gagampanan mo."
Read: 14th Month Pay For Private Sector Employees, Pushed by Senator Vicente Sotto III
In Translation: Not only are they left behind, they even have different minimum wages depending on where they are. Whereas in the government, wherever you are in the Philippines, they get the same salaries; the only time it'll be different is when sanctions are credited against you.
House Bill 668 that was originally authored and pushed by Salo, has a goal to increase the basic or the minimum wage to P650. Yes, the P650 minimum wage would be uniform all throughout the country without restrictions and dependability of regions.
Why increase it to a P650 minimum wage?
Salo said that more and more Filipinos are enticed to work in other countries just because of the mere fact that they pay better. Filipinos are forced to leave their families here in exchange for better and more competitive salaries elsewhere.
Read: MMDA Summer Jobs for High School and College Students
When we have a P650 national minimum wage, it would make Filipinos think twice about leaving. He even added that it's just about time to action towards this; he is urging wage boards to concoct plans because of the slowly rising economy we are experiencing.
More job opportunities must be created in the country so Pinoys don't have to work abroad. The Filipino would naturally prefer to be close to family and remain in the Philippines. A higher minimum wage would make more Pinoys stay in their hometowns."
In conclusion, the P650 national minimum wage is made to help employees and workers cope with the increasing amount of goods and commodities in the country. Moreover, it's also going to help the country get better economic standing because more people will love staying here in the country to work.
What do you think about the proposal to have a P650 national  minimum wage? A uniform and a standard rate as a means of springboard to gauge whether or not a worker is earning more or less than what he or she deserves?
Read: Salary Standardization Law, Signed by President Rodrigo Duterte
Would you be enticed to stay in the Philippines; in your hometowns and not travel to foreign countries just for jobs? Or is this a minimal change to how private sector employees earn?
Let us know what you think. As of this moment, House Bill 668 or the proposal to have a P650 national minimum wage is still in the parking lot – the year is long and we still have a lot of time to plan and think about its feasibility an effectivity.
Source/s: The Philippine Star