The Land Transportation Office (LTO) is a body of the Philippine government under the Department of Transportation (DOTr) who is responsible in the management and handling of all land vehicles in the country. Since it's a government agency, they only operate during weekdays where it is a business day.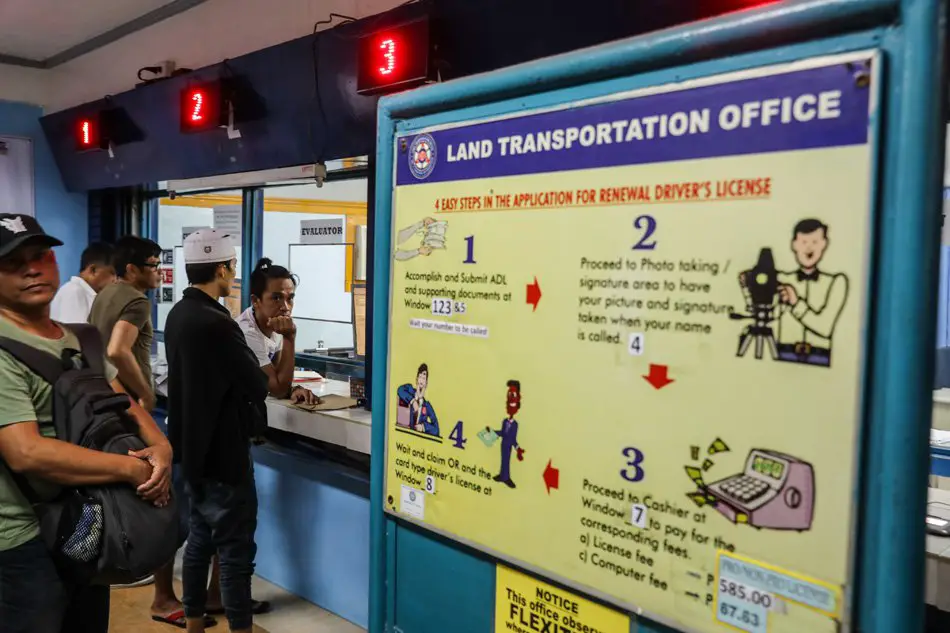 This is why a lot of Philippine drivers who have regular jobs are aware of how much of a hassle this is. Especially given the fact that a lot of people visit LTO offices every day.
After the newest update on the fees for relevant processes in the LTO, this strand of good news eventually follows. Read more below to know about the newest and the most updated fees for all kinds of LTO processes from student permit application, new licenses, etc.
Read more: LTO Fees For New License, Student Permits, Etc.
Thanks to the Land Transportation Office (LTO) as they announced that the driver's license renewal will be available on Saturdays. So if you plan to be off of work within the next few weeks to manage the renewal of your driver's license, worry no more because it's available on Saturdays.
What's available on Saturdays?
As per the memorandum of the LTO, people who plan on renewing their driver's license will be lifted off the hassle as it will be available during Saturdays in LTO offices located in malls nationwide.
Read: How Can You Verify a Plate Number Through the LTO?
In addition to that, aspiring license holders are also given this opportunity as Student Permit applications in all Land Transportation Office Driver's License Renewal Offices (LTO DLROs) will be available during Saturdays too.
When would driver's license renewal offices start to open on Saturdays?
The memorandum made no mention of when it will start. However, they gave a clear indication that this will start June of this year, 2019. More so, the LTO pushed for the approval of this following the previous memorandum from them wherein they said that driver's license renewals should be done at an earliest time of sixty (60) days or two (2) months.
Utilizing the LTO Online Personal Appointment and Scheduling System would be of good help to those who plan on getting their driver's license renewed, too. As you may have noticed, almost all relevant government agencies are transitioning to have the online appointment system to make it easier and more convenient to people.
Read: LTO Released the New Guidelines in Getting a Driver's License
So, if you are looking to spend another wasted day just for your license renewal, you are already saved. With this new mandate by the LTO, you don't ever have to spend your birthday at LTO offices ever again.