Nurses are one of the main jobs most Filipinos have. In fact, just in the Philippines alone, it has been reported that there are over 130,000 physicians and more than 500,000 nurses in the country; that is more than enough than what's recommended because of the short supply of health establishments in the country.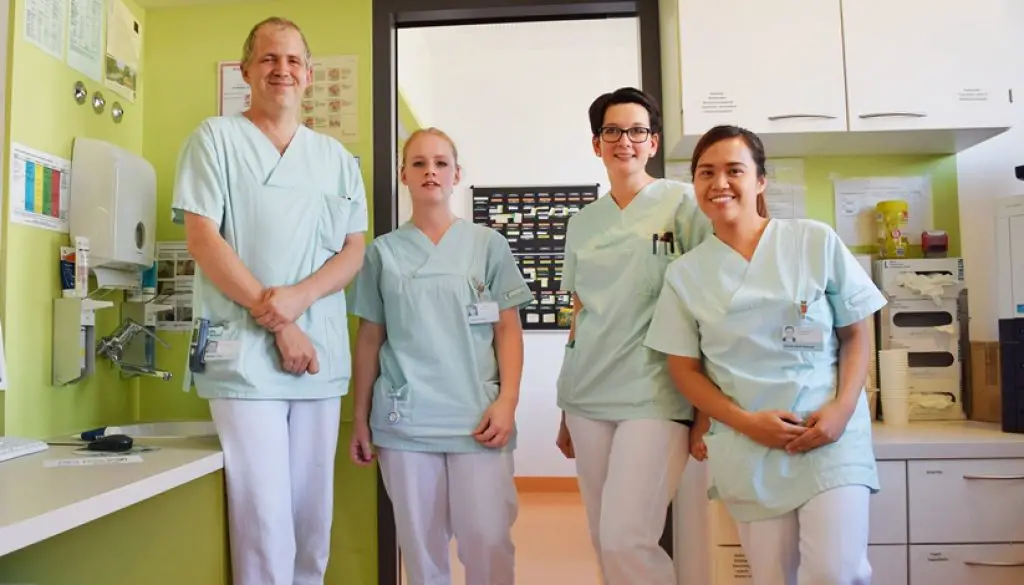 However, many Filipinos want to become nurses not only because they want to serve the public and care for their health; but also because it's one of the most lucrative jobs outside the country.
Read: More Than 50,000 Jobs, Offered by DOLE
Why do Filipinos love being nurses?
If it isn't obvious yet, then the reason is simple – it's because some countries are short of nurses and because our country has tons, they get nurses from us. It's a good thing for these nurses but only a select few thousands get the chance to do so.
Many of our government officials are starting to think about some ways to keep Filipino nurses in the country. In fact, a few weeks back, President Rodrigo Duterte, together with Senator Bong Go, told the public that they're planning on establishing better organ transplants in the country soon.
You can read more about that here: Better and Affordable Organ Transplants in the Philippines, Soon
With this plan in the ballpark, it'll be easy for the nurses to stay here because they'll have more competitive salaries and compensations without them being required to leave the country.
But on the other end of the spectrum, some people love the idea of working abroad. Especially those who are young; newly graduated and newly-registered nurses (RN). If you're one of the latter, this might be the perfect opportunity for you because Germany announced that they're in need of approximately 550 Filipino nurses to assist in their healthcare department.
Nurses in Saudi Arabia
Hazel Bonbon, an ex-nurse in Saudi Arabia who came back to the Philippines, expressed her thoughts on why she left the country. She said that it's not because of maltreatment and abuse, it's because of the cost of living in the country.
She also said that because of the high cost of living in Saudi Arabia, it's not a country where Filipinos like her can settle. Germany, on the other hand, is a dream come true for them.
Read: About 2,000 More Jobs in Yukon, Canada, Announced by the Department of Labor and Employment (DOLE)
Some of them na may family na, kakilala namin sa Saudi nag re-resign na sila at umuuwi na sila dito sa Philippines kasi mataas na yung cost of living ngayon sa Saudi."
In Translation: [We even know] some of them that already has a family in Saudi Arabia, they resign and they choose to come back home here in the Philippines; it's because the cost of living in the country has already risen.
Hazel is just one of the few people who targets working in Germany; by answering the country's  call of finding 550 Filipino nurses.
In fact,  there are more than 800 nurses that have already been deployed to Germany from the Philippines since 2013. Now, they're looking for 550 Filipino nurses more.
Philippine Overseas Employment Administration (POEA) Deputy Administrator, Villamor Ventura Plan said that the salary of nurses in Germany is about 2,000 euros which is equivalent to approximately P113,000.
Read: More Jobs for Filipinos by More Foreign Investments
2,000 Euros po ang salary nila which is equivalent to about P113,000."
Moreover, according to the country's laws, should the nurses pass the assessment and the exams for registered nurses in Germany, their monthly salary could go up to as high as P135,000.
Permanent residency or citizenship
POEA Deputy Director Plan adds that another reason why many nurses in the country look forward to working as a nurse in Germany is not just because of the high pay; but also because they run the chance of becoming a permanent resident or a citizen there, too.
Isa po sa rason kung bakit intersado din ang mga nars na magatrabaho sa Germany is because puwede ho sila maging permannet resident or citizen dun sa Germany.
Read: Triple Pay for Workers on April 9th, as per the Wage Commission
In Translation: One reason why many nurses are interested in working in Germany is because foreign nurses in Germany have the chance to become citizens or permanent residents there.
As of this moment, the country is looking for about 550 Filipino nurses and if you are a registered nurse, head on to POEA and inquire as to how the process goes. Many Filipino nurses who have dreams of working in other countries are welcome for this opportunity.
Tons of nurses are currently trying and who knows? Maybe it's your spot. Don't waste time and proceed to the nearest POEA Regional Office and inquire about how you can answer Germany's call in finding 550 Filipino nurses.
Source: GMA News Network