The Philippine Drug Enforcement Agency (PDEA) is on the hunt for the best and the most qualified sets of individuals to be a part of their growing team. Currently they're hiring PDEA agents nationwide; also known as Intelligence Officers (IO).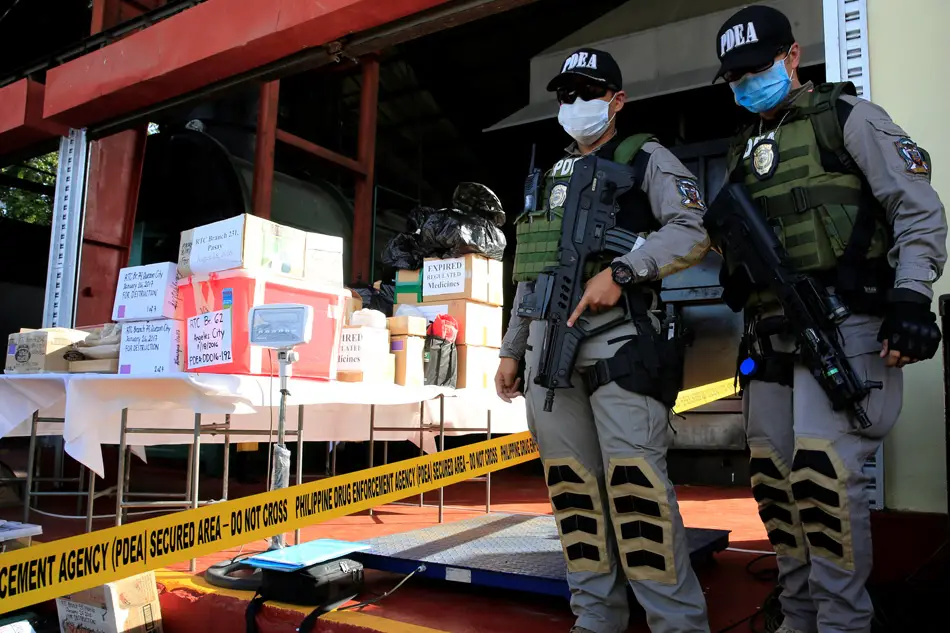 Since the start of our dear President Rodrigo Duterte's term, the country's elite anti-drug enforcement agency has been strengthening in both numbers and quality as the war for drugs continue to plead.
In a Facebook post, the agency expressed their thoughts and their wishes of hiring PDEA agents across the whole country.
Read: 1,000 Jobs For Filipinos, to be Opened by Israel
The Philippine Drug Enforcement Agency (PDEA) would like to invite you to join us in the country's elite anti-drug enforcement agency.

Live your dream!"
Who are qualified to apply?
Before you decide that you want to answer their call of hiring PDEA agents nationwide, you must first be aware of the qualifications they need. According to the agency, the qualifications they're looking for include:
Height Requirement (MALE) – 5'2″
Height Requirement (FEMALE) – 5′
Must be at least 21 to 35 years old upon the Oath Taking ceremony
Should be a baccalaureate degree holder of any four (4) year course
Must be eligible for the Career Service Second (2nd) Level Position

Civil Service (CS) Professional
Qualified by the Civil Service Commission (CSC)
Board Exam Passer
Honor Graduate Eligibility
Read: About 2,000 More Jobs in Yukon, Canada, Announced by the Department of Labor and Employment (DOLE)
Would other eligibility positions be accepted?
Many people might ask: would the following certifications be accepted?
Philippine National Police (PNP) Entrance Eligibility
Fire Officer (FO) Eligibility
Penology Officer (PO) Eligibility
Barangay Official Eligibility
Other first-level eligibility
The answer is no. The following listed above are first-level eligibility. They are not accepted nor they are considered to be an exemption for the post PDEA is looking for.
In addition to those eligibility requirements, the applicant must be willing to undergo an extensive and rigorous six-month training. Moreover, they should accept to be assigned and designated somewhere; anywhere within the Philippines.
Read: Thousands of Teaching Positions Still Available for 2020
What are the documentary requirements?
Now that you're aware of the eligibility requirements, here are the documents you need to submit to be able to answer the call of hiring PDEA agents nationwide:
Personal Data Sheet (PDS)

Must be computerized or encoded
Current and updated mobile numbers, as well as email addresses must be seen in the PDS

Application letter duly addressed to the Director General of PDEA = Director Aaron N. Aquino
Those are the only documentary requirements, as well as the eligibility requirements. Now, if you see that you are eligible, here's the procedure on how you can apply.
Read: P650 National Minimum Wage, Pushed by Lawmaker
Application Procedure
The application letter that is directly addressed to Mr. Aaron N Aquino, must be submitted or forwarded via:
Personal Delivery
Courier Service; or
via Email
Read: [UPDATED] The Department of Social Welfare and Development (DSWD) Job Vacancies for January 2020
Personal Delivery
If you plan on submitting it personally, you can submit it to the nearest PDEA Regional Office at your location. Alternatively, you can submit it at the PDEA Academy Liaison Office or Clinic; or the PDEA National Office
Courier Service
Should you choose to submit it via a courier service, you need to send it to this specific address:
PDEA Academy, Camp General Mariano N. Castañeda,
Tartaria, Silang, Cavite
NOTE: You need to consider the days it'll be received to the address. Some courier services take a couple of days before it gets sent. Late submissions of the letter would not be entertained.
Read: 17,000 More New Recruits Needed by The Philippine National Police (PNP) This Year
Email Delivery
Lastly, if you want to submit it via email, you need to send the email to [email protected].
Other Important Reminders
As of today, no announcement on when the schedule of the exam will be as well as the venue. For further information, you can subscribe to PDEA's Official Academy Recruitment page.
Moreover, you can list the following mobile numbers down should you have any inquiries about the recruitment process or the requirements that they've listed.
PDEA ACADEMY SMART NUMBER
0918-35-4378
PDEA ACADEMY GLOBE NUMBER
0977-364-1274
OFFICIAL FACEBOOK PAGE OF THE PDEA ACADEMY RECRUITMENT
Read: The Bureau of Immigration (BI) is Hiring 100 Immigration Officers, Apply Now!
Are you interested in answering the call of the hiring of PDEA agents nationwide? If so, check the requirements in terms of eligibility and the documents. If you think you have what it takes, don't hesitate to give them a shout!
No announcements on whether the application is full yet but you still have time! The deadline is a few weeks from now; don't miss the chance and answer their call; the hiring PDEA agents nationwide!
Source: PDEA Academy Recruitment Official Facebook Page