The Department of Labor and Employment (DOLE) is ending the year right. They've made the announcement that more than 50,000 jobs are available and are now eligible to apply for.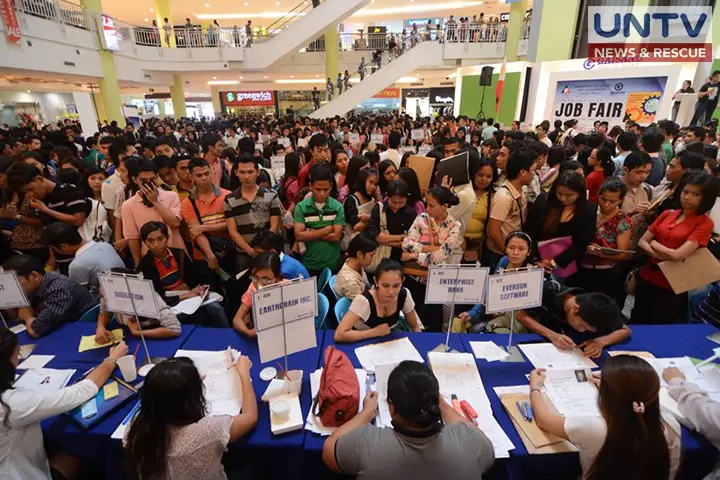 According to them, about 30,000 jobs are going to be offered in different venues in the job fairs that the DOLE will be holding. Part of this would be 20,000 jobs abroad in the following locations:
Read: Basic Pay Increase of P1,500 For House Helpers in Metro Manila, Approved
The Middle East
New Zealand
Russia
Japan
Where would the job fairs be?
DOLE released the list of locations of the job fairs they'll be holding. If you're not aware, here's the schedule along with the location of where it will be held:
December 4, 2019 – Ayala Malls Legazpi, Albay
December 5, 2019 – Bacnotan, La Union
December 5, 2019 – Robinsons Galleria South, San Pedro City, Laguna
December 9, 2019 – Robinsons Place, San Nicolas, Ilocos Norte
December 11, 2019 – Don Leopoldo Sison Convention Center, Alaminos, Pangasinan
December 16, 2019 – Dagupan City Astrodome, Pangasinan
Read: [UPDATED] DSWD Job Vacancies Opened November 27 2019
What jobs are available?
The available jobs that are offered by DOLE would be a majority of jobs in the construction business. However, they're offering wide-ranges of job industries. Here are the offered jobs on the job fair:
Carpenters
Steelmen
Mason
Production Operators
Warehouse Clerk
Counter Support Services
Laborers
Customer Service Representative
Technical Support Representative
Jobs offered abroad
If you, however, are interested in working abroad, Russia, the Middle East, Japan, and New Zealand are looking for Filipino workers in doing the following jobs:
Read: 1,000 Jobs For Filipinos, to be Opened by Israel
Nurses
Laboratory Technicians
Respiratory Technicians
Production Workers
Where can you see the job vacancies?
DOLE is offering 50,000 jobs in their job fairs and if you're interested to know where you can find the vacancies, you can access the PhilJobNet website. Yes, you can easily access and find out different job vacancies DOLE is offering by accessing that website.
Apart from the 50,000 jobs offered by DOLE, the Presidential Commission For the Urban Poor (PCUP) job fair has already been prepared. They'll be holding four (4) hob fairs before Christmas.
Read: 2,000 More Jobs in Yukon, Canada, Announced by DOLE
The job fairs of the PCUP would be held in the following locations:
 December 2, 2019 – Cebu Coliseum, Cebu City
December 4, 2019 – NCCC Mall-Buhangin, Davao City
December 11, 2019 – SM City Cabanatuan, Nueva Ecija
December 17, 2019 – Cuneta Astrodome, Pasay City
In the PCUP, an estimation of 5,000 jobs will be offered to the poor communities of Davao City, Cebu, Pasay, City, and Nueva Ecija.
Read: 4,500 Jobs, Offered to Senior High School Graduates
What do you think of DOLE's job fairs that would yield 50,000 jobs? Do you think this is sufficient in solving the unemployment crisis our country is experiencing?
Source: ABS-CBN News