More opportunities are given to Filipinos who look to work overseas. The Department of Labor and Employment (DOLE) announced that approximately 2,000 more jobs are offered to Overseas Filipino Workers (OFWs), specifically skilled workers.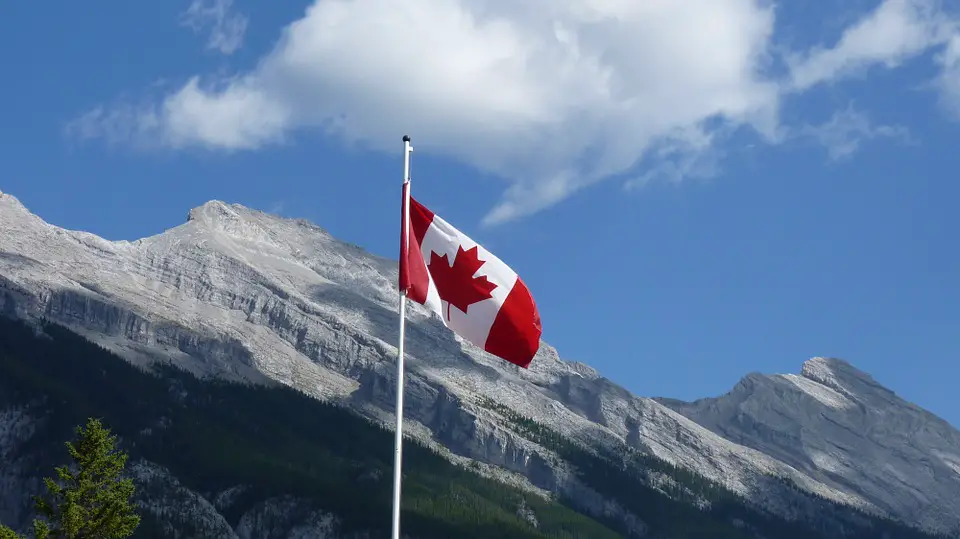 As per DOLE's announcement, 2,000 more jobs are to be opened in different industries per year. Meaning, Canada will continuously accept skilled workers on an annual basis regardless of the stature of both Canada and the Philippines.
Read: Japanese Companies are Looking for Highly-Skilled I.T. Talents
DOLE Secretary Silvestre Bello III, mentioned that he inked deal with a joint communiqué in Yukon with his counterpart for the deployment of skilled workers. In addition to that, this opportunity will eventually allow these workers to bring their families there for better living.
The joint communiqué with Yukon, Canada, contains a request for 2,000 skilled workers every year."
Read: PAL's Ultimate Seat Sale, Extended! Book For as Low as ₱69.00
What are the qualifications involved in the opening of 2,000 more jobs every year?
Labor Secretary Silvestre Bello III said that Canadian employers most usually prefer Filipino workers because of their attitude towards work and their work ethics.
Canadians prefer Filipino workers because of the impression of our quality of work and efficiency. They are also conscious about the family bond, hence, they encourage the workers to bring their family with them in Canada and they will facilitate their entry."
Read: The Philippine Statistics Authority (PSA) is Looking For Statisticians and Directors
Applicants are expected to have a related college degree in the job they are about to take; they need to be fluent in English; must be both mentally and physically fit; and with appropriate training.
Which job positions are available?
According to DOLE, most of the positions available would be related to careers that involve heavy machinery operators, nurses, chefs, cooks, call center agents, caregivers, engineers, and other local opportunities which are also given to locals there.
Bello also noted that the Canadian counterparts were eager and was happy to sign a bilateral agreement to authenticate and formalize the job opportunities in Yukon. However, he made a request to them to visit the Philippines and sign the agreement here.
Read: Japan Will Now Start to Accept Filipino Language Teachers
Moreover, he then continued to explain and describe Yukon; he tried to describe the place in general and explained why it is an excellent place for Filipinos in Canada.
Yukon is a territory in northwest Canada and we think there are around 20,000 residents or people, of which, 3,000 are Filipinos. So, everywhere you go, you will see and meet Filipinos. They are very welcome in the community."
Deployment of OFWs in Yukon, Canada
After the agreement was finalized, Silvestre Bello III directed Bernard Olalia, the Administrator of the Philippine Overseas Employment Administration (POEA) to fast-track and hasten the deployment of workers to Yukon.
In addition to that, he also wanted the processing of overseas employment certificate of those who will be working in Vancouver and Toronto to be made and finalized quickly.
Read: Department of Transportation (DOTr ) Job Vacancies | Get a Job in the DOTr Now!
After we met with our counterparts, I advised Admin Olalia to liberalize the deployment of OFWs (overseas Filipino workers) in Canada. We had a firsthand encounter with the Filipinos in Yukon and we are assured that they are well protected and respected without any class distinction. We heard not a single complaint."
How much are the salaries of these jobs?
Now that you know a lot about Canada opening 2,000 more jobs to OFWs, let's get to the real part on why you're here: how much is the salary range of the Yukon jobs?
Read: Philippine Statistics Authority's (PSA's) PhilSys Registry Office is Looking For Members of the Pilot Registration
As expected and as declared by DOLE and the POEA salaries range from P80,000 up to P300,000 on a monthly basis.
Are you an aspiring OFW who looks to work in places where migration is easy? Have you ever thought of bringing your family to a foreign country for better standards of living?
This might be your chance! Canada gave the nod to provide 2,000 more jobs to Filipinos on an annual basis so try your chance now!