A few days back, Typhoon Ulysses caused a lot of distress to families in certain parts of the country. Tons of locations have experienced increased rates of water like Marikina, Cagayan, etc.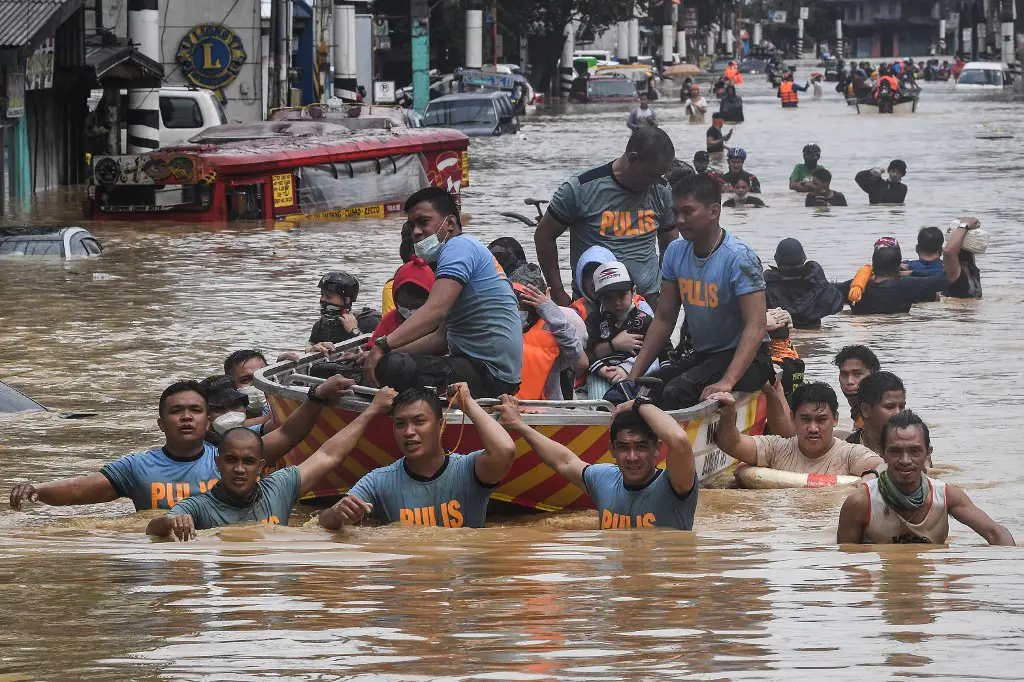 In addition to that, some houses and establishments have been wrecked and destroyed due to the rushing and destructive winds.
Read: Cash Assistance for Displaced Workers by Christmas
With a lot of people blaming the Philippine Government, we must not forget that they're doing their best to help with the situation. To add to that, they aren't the only ones that look forward to helping people and families who have been affected by this typhoon.
As a matter of fact, certain malls and establishments opened their doors to evacuees or to people that need temporary shelters.
Malls For Temporary Shelter
There are certain malls you can use as temporary shelters if you had a bad experience with the typhoon.
Flooded or not, these malls made statements a few days back about the support they're willing to give and provide to those who are in need.
Read: PHIVOLCS Will Introduce 4 Disaster Reduction Apps
This is one of the best and the most heroic acts that our Philippine malls ever made. Through the power of Bayanihan, they offered a helping hand to those who are in dire need of it.
To help you with where you can go in the event you need help; here are the malls that have turned their establishment into temporary shelters and evacuation sites:
Ayala Malls
Ayala Malls made announcements back on the 12th of November that they'll be open to be the safe haven of people who experienced the worst with the typhoon.
Read: Active Philippine Fault Lines: How do You Know if Your Area is Near a Fault Line?
On that date, they've closed but they said that their doors are open as a shelter for you and your family members.
Megaworld Lifestyle Malls
Other than Ayala Malls, Megaworld Lifestyle Malls also announced that they're willing to help out people who are in need of shelter.
In their announcement, they said that people can use their malls as temporary shelter. Furthermore, in their advisory, they said that people who are in need of assistance will be given accommodation:
Read: 106 Billion Pesos Budget for Poor Families, Allotted by the Government
Lounges and comfort rooms are open and available
Free Wi-Fi
Waived overnight parking
Charging stations
As per them, the following malls are open:
UpTown Bonifacio
California Garden Square
Paseo Center Three Central
Lucky Chinatown
Venice Grand Canal
Eastwood City
Forbes Town
Plaza 66
San Lorenzo Place Mall
The Village Square Alabang
Robinsons Malls
In their advisory, Robinsons Malls said that they're open and can be used as shelter by people who are in need of it.
Read: 5-Day Calamity Leave Law Pushed by De Lima
However, the free parking that they're offering was only back on the 11th of November, that was the time when the harsh winds were howling.
According to Robinsons Galleria, they're open to be a temporary shelter to families who are in need. They're also offering free cellphone, gadget, and rechargeable lamp charging and free use of their Wi-Fi.
Beside Robinsons Galleria, the following malls are also open to be shelters for those who are in need, Robinsons Forum, Robinsons Place Magnolia, and Robinsons Place Manila.
SM Supermalls
But among the myriad of malls offering support, SM Supermalls remained positive and also offered free parking space and temporary shelter back on November 11, 2020.
Apart from shelter, many SM Supermalls also offered free food and meals as well as charging stations to people who have experienced the worst of the infamous typhoon.
Read: Legitimate Tips and Techniques to Start an Emergency Fund
NOTE: Check the Facebook pages of the malls near you. See if these malls are still open to be used as temporary shelters.
What We Should Think About
As of the moment, water levels in many parts of the country are already decreasing. But, that doesn't mean that we can be carefree about it.
Based on the most recent news, another typhoon is on its way. Typhoon "Vicky," or the next typhoon that will hit our country, is expected to be strong.
A lot of people were actually shocked about the fact that Typhoon Ulysses would incur that much damage. In case you weren't aware, it surpassed the peak water levels that Ondoy splurged back in 2009.
Read: Free Transportation of Relief Goods Bill, Approved
Marikina levels were seen to be at 23 meters at its peak of Ulysses's wrath; whereas Ondoy was only seen at 21.5 meters, almost a decade ago.
What this tells us is that we should always be prepared. Things like this aren't new to the Philippines, and in fact, it's not just in Luzon. There are other locations such as Cagayan, Catanduanes, Camarines Sur, among others.
Let us all stay safe and dry! Keep this tab open; we will be updating this every now and then.
Source: Spot PH