Just yesterday, the Inter-Agency Task Force (IATF) made an announcement that there will be no more mandatory swab tests whenever traveling.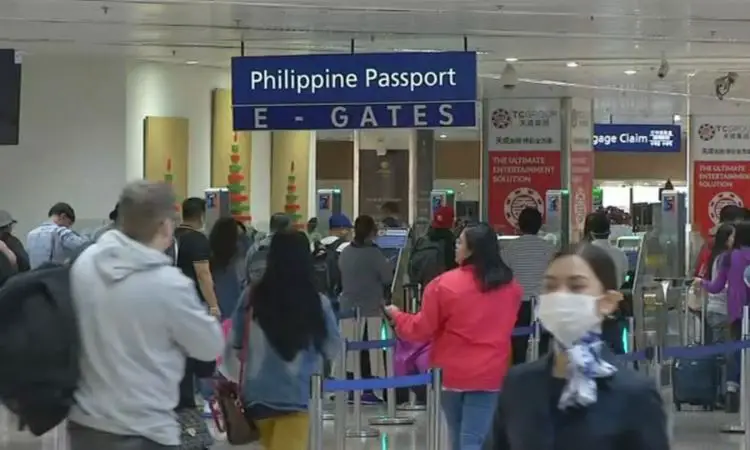 As per the Malacañang,this will apply to all Local Government Units (LGUs) and that it is currently in under Resolution NO. 101, which was issued by none other than the IATF.
Read: The Philippines to Get 148 Million COVID-19 Shots For Filipinos
Harry Roque, Presidential Spokesperson, said that testing will be limited only to RT-PCR test, not swabs any longer.
Ang testing ay limitado lang po sa RT-PCR test."
No More Mandatory Swab Tests But Would Documents Be Needed?
According to Harry Roque, the travel directive issued by the IATF COVID-19 SHIELD, together with other health certificates, will also not be required.
The only condition in which people can enjoy this would be when they're experiencing zero or completely no symptoms of the infamous virus.
Authorized persons outside of residence (Apors) from national government agencies and their attached agencies, on the other hand, must provide their identification card, travel order, and travel itinerary.  They must likewise pass symptom-screening at the ports of entry and exit."
Read Also: Senator Bong Go Expresses the Need For an Immediate E-Government Rollout During COVID-19 pandemic
Here are some of the guidelines on the different types of traveling to help you further in understanding the reason why there'll be no more mandatory swab tests.
Health and Safety Protocols
Roque said that authorities must never stop and halt in implementing minimum health and safety protocols.
Should you have forgotten, these include physical distancing, wearing of face masks, limitation on establishments, etc.
Read Related: Traveling to the PH on or Before Jan. 15 is Not Advisable – Here's Why
In addition to that, he said that in traveling where ports are present, strict clinical and exposure assessments would be in effect.
Clinical and exposure assessment shall be strictly implemented in all ports of entry and exit while health assessment of passengers, supervised by medical doctors, shall be mandatory upon entry in the port/terminal and exit at point of destination."
He adds that these tests and assessments are to be supervised and doctors and medical health professionals and practitioners.
Quarantine and Isolation Facilities
For these types of entry and exit points, there should be space or area for the Bureau of Quarantine to perform what they're tasked to do.
Read: The House Panel Passes Bill to Give Free Dialysis Treatment to Senior Citizens
This would be for instances where travelers who would display signs or symptoms of the disease will be transferred to.
Meanwhile, Roque said that in traveling by land provincially, using the Integrated Terminal Exchange or ITE will be required. Furthermore, this will serve as the central location from which transportation will take place.
Further, all buses in Metro Manila bound for the provinces shall be required to use the Integrated Terminal Exchange as the central hub for transportation."
Roque adds that should LGUs interfere and want to provide their very own transport, they can do so for arrivals and departure when it comes to air and sea ports.
At the option of the LGUs, they may provide transportation for all travelers who are transiting from one LGU to another in cases of arrivals at air and seaports to their end-point destinations."
BREAKING: New Nurses Are Now Allowed to Go and Work Overseas
Therefore, we can easily conclude that there will be no more mandatory swab tests. Moreover, no documentation is going to be required as well.
Rejection of IATF Decision – Robredo
On a separate note, Vice President Leni Robredo wasn't pleased with the decision of the IATF in the removal of the required swab tests and travel requirements.
She said that during the early days of the pandemic, this happened and already occurred. We failed to recognize it and she's asking for us not to do it the second time around.
If you recall, during the early days of the pandemic, the cases were concentrated in Metro Manila, but it spread all over the country when the LSIs (locally stranded individuals) were allowed to return to their provinces. We don't want this to happen again."
Also Read: Some Banks Extend Transfer Fee Waivers Due to Conditions and Statuses 
In addition to that, she made citations about how her staff members are all required to undergo swab testing before going in and out of her office.
While Vice President Leni has a point, the decision of the IATF to keep what they have come up with will be what will be followed. Unless of course, oppositions from either side will commence.
But what about you? What are your thoughts about the fact that there will be no more mandatory swab tests whenever traveling? Do you think it's just fine? Or would having testing be better and more beneficial?
Source/s: The Philippine Star