Do you believe that rice farmers should be one of the wealthiest people in a society? Especially here in the Philippines where rice is in abundance and is the main food eaten by almost everyone. However, here in the country, rice farmers are considered to be one of the poorest types of workers in the Philippines.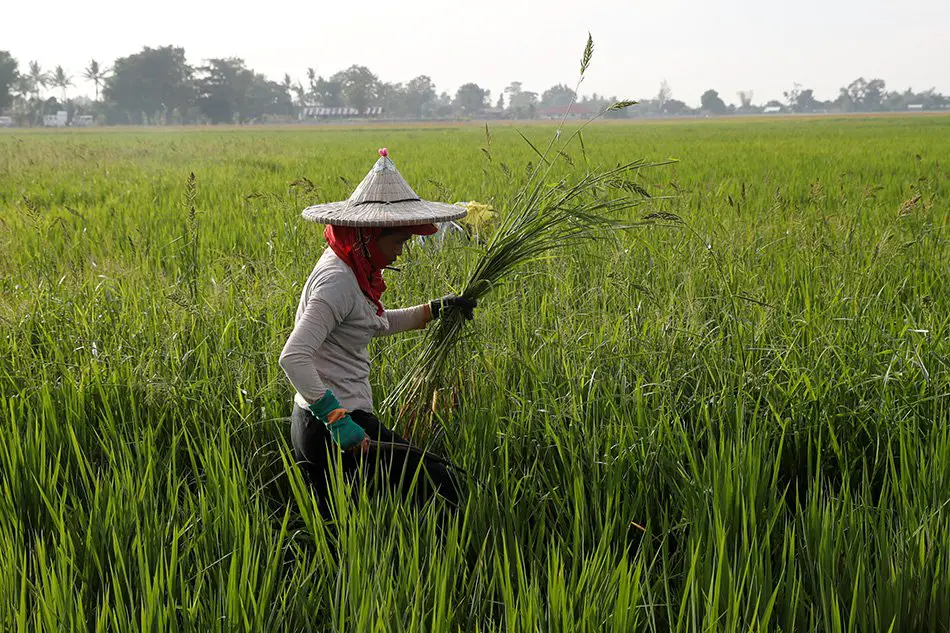 This is why the Philippine government announced that they'll not impose safety measures in the meantime as they are trying to settle cash aid for about P3 billion for rice farmers who have been affected by the Rice Tariffication Law.
Read: Around 2 Million Jobs to be Offered by Cebu City
What is the Rice Tariffication Law?
The Rice Tariffication Law or Senate Bill No. (SB) 1998, would allow the liberalization of rice imports. Even so, this newly-signed law by our dearest President Rodrigo Duterte will completely remove the quota on the imports of rice, continuously permitting traders to import and deliver unlimited rice to the country.
Signing of the bill into law isn't for the hardship of the farmers. In fact, this is a great deal of help to the people of the country because since October of last year, President Duterte shared the issues of rice price hikes of P70 per kilo in an urgent manner.
Read: Tax-Free Maternity Benefits Can Now Be Enjoyed by Expectant Mothers
The Bangko Sentral ng Pilipinas (BSP) said that having the Rice Tariffication Law effective would cut inflation by about 0.6 percent. In addition to that, Tony Lambino, Department of Finance (DoF) Assistant Secretary said that transfiguring the SB 1998 into law would be effective in cutting the prices of rice by P7 per kilo; which we are experiencing now.
To save farmers in the drop of prices of palay
Now that we know what the Rice Tariffication Law is, what do you feel about it now? Do you think that the decision to remove the quota on imported rice is just about right?
William Dar, Secretary of the Department of Agriculture (DA) mentioned that the Philippine government finally made the decision to help farmers financially because of the expected fall of rice (palay).
Read: Labor Groups Pushing For Pag-IBIG Fund Contribution Hike
I presented to the Cabinet the plan to potentially look into tapping the general safeguard duty but their decision is that the move may have inflationary effect."
Where would the cash assistance come from?
Since the Rice Tariffication Law was expected to have some kind of excess tariff, the cash aid to rice farmers would be coming from it. Dar said that the Cabinet gave the thumbs up in giving rice farmers one-time cash assistance which will be below P5,000.00.
So far, the government was able to collect a total of P11 billion in the excess tariffs ever since the effectivity of the law back in March of this year.
The Cabinet has decided to give a one-time cash assistance to farmers tilling one hectare and below P5,000 each. The safeguard measures are always there as fallback but right now, we do cash assistance."
Read: Nurses in the Government Should Not be Paid Less Than 30K a Month – SC
How many farmers would be given this cash assistance?
Dar expressed his excitement in helping our native rice farmers by being provided cash assistance. He continued to say that they hope that they'll be able to give it to more or less half a million farmers before Christmas so that they can celebrate a better Christmas with their families.
We are hoping that this could be given before Christmas. We are looking at giving it to 600,000 farmers. We are now drafting the guidelines and we want to give it before Christmas so our farmers will have a better Christmas."
Rice Competitiveness Enhancement Fund (RCEF)
We discussed a too few things about the Rice Tariffication Law for you to have a better understanding of it; and since we're talking about the Philippine government providing cash assistance to rice farmers, it's best that we know about the Rice Competitiveness Enhancement Fund (RCEF).
Because of the Tariffication Law, the RCEF is born. This fund is allocated to support Filipino farmers over a period of six (6) years. Moreover, the government is expected to provide this in these allocations:
Read: P200 Billion For Loans, Eyed by the GSIS
Rice extension services – 10 percent;
Rice credit assistance – 10 percent;
Development, promotion, propagation of rice seeds – 30 percent;
Rice cooperatives, local government units (LGUs), and Rice farm equipment and machinery – 50 percent
To clarify, Dar explained that this cash aid is whole different assistance from the DA loan assistance released back in August. This is technically a whole new set of assistance in excess of tariffs.
Hopefully, the RCEF funds expand for our government to provide local farmers the justice and correct reward they deserve.
Source: The Philippine Star