Teachers are among one of the most noble professions yet, here in the country, most of them are underpaid. Senate President Vicente (Tito) Sotto III looks to remove the requirement of public school teachers to pay income taxes.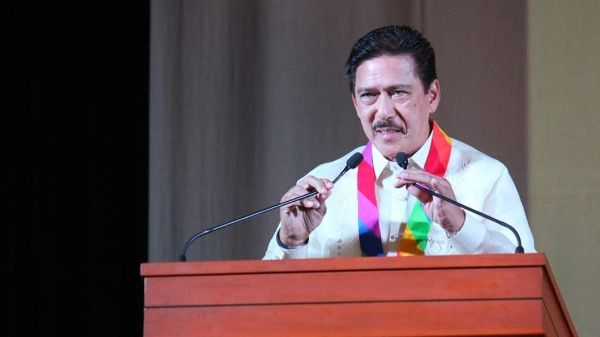 As we all know, income taxes can be a bit of a burden not just for teachers, but all workers. This is why according to Senator Sotto thinks of removing the requirement of public school teachers to pay income taxes.
Read: Magna Carta For Commuters Pushed in House
Senate Bill (S.B.) No. 241 is the bill he proposed to amend the National Internal Revenue Code of 1997. In his version, it will exempt public school teachers from paying income taxes; specifically, it is a privilege for teachers with salary grades until the third (3rd) level.
Last Thursday, in a statement that Senator Sotto issued, he said that the bill would not just be to exempt public school teachers from income tax. He said that to add to the bill, he also proposes that extra earnings by public school teachers like night shift differential, overtime pay, holiday pay, and hazard pay would also be tax free.
The Magna Carta for public school teachers
Republic Act (R.A.) No. 4670 or more known as the Magna Carta for public school teachers, is the law that was made to give development and improvement to both the economic status and well-being of public school teachers.
Read: Cayetano is Looking For Longer Terms For Lawmakers
This bill is in consonance with the Magna Carta for Public School Teachers which aimed to promote and improve the social and economic status of public school teachers, their living and working conditions, their terms of employment and career prospects."
In addition to that, Senator Sotto said that S.B. 241 would be drastic help to public school teachers and their ways of living.
Is this the only bill made to help increase the salary of teachers?
Surprisingly, this is not the only bill to help teachers, specifically public school teachers, with their finances.
Read: Bill That Seeks to Increase Public School Teachers' Salaries, Filed by Senators
In response to the uproar of public school teachers, a couple more senators individually gave speculative opinion on their own respective bills which looks to increase and improve the compensation of teachers.
Senator Sotto said that the Philippine government is aware of the impact that teachers have in the future of students.
We recognize the inevitable fact that our teachers play a crucial and significant role. The future of our youth and nation lies in the nurturing hands of our teachers. We consider them as our modern day heroes."
Salary of teachers
If you weren't aware, as per reporters; the standard monthly salary of public school teachers are at a minimum of P20,179.00.
Read: President Rodrigo Duterte Assures All Teachers' Pay Increase is on His Plans
This is as per Salary Grade (SG) 11 of the third (3rd) tranche of the Salary Standardization Law (SSL) in the year of 2018.
Class suspensions, teachers aren't required
As per a teachers' organization, teachers should not be required to attend or report to work when classes are suspended because of inclement weather.
Because of this, the Teachers' Dignity Coalition (TDC) issued this specific reminder after receiving reports that some teachers were still asked, some teachers were still required by their superiors to still report for work even if classes have already been suspended.
Read: How Much do Politicians and Government Officials Earn?
Benjo Basas, Chairman of the TDC, reminded school officials of an order of the Department of Education (DepEd) back in 2012, as regards on the matter.
The DepEd in fact recognizes that teachers may render Saturday classes in the future to make up for the loss of learning days with their students."
This is when Basas said that during inconsistent weathers, teachers need to be safe; just like how students are.
At the moment of inclement weather, teachers, just like the students need to be safe in the comfort of our homes. We are not flood or waterproof, anyway."
What do you think about Senator Sotto's proposal to exempt public school teachers from income tax? Do you think that this will help teachers, especially those who are at the brink of low income, with their finances?
Source/s: The Philippine Star | ABS-CBN News