Due to the approval of the Universal Health Care Law, the Philippine Health Insurance Corporation (PhilHealth) were forced to impose a PhilHealth contribution increase to support the newly-signed law.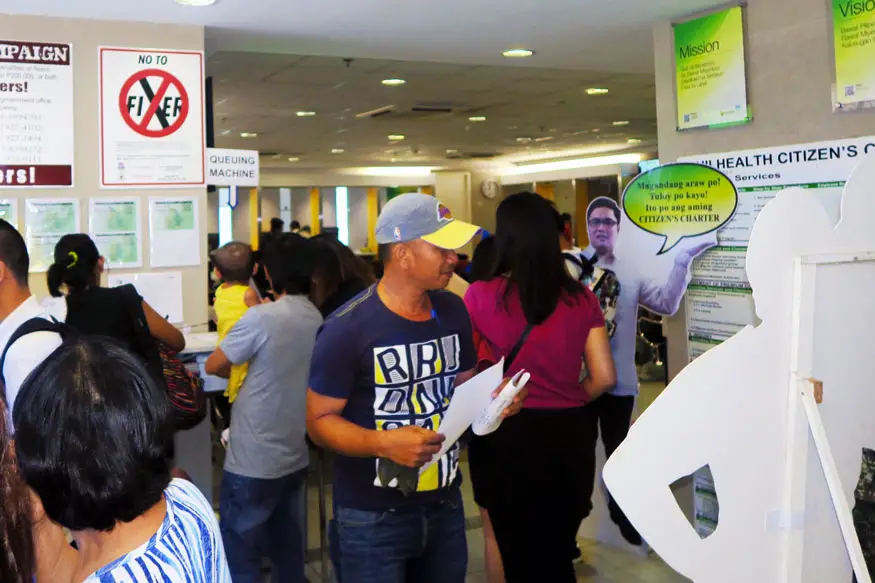 As per the agency, members who would be affected by the PhilHealth contribution increase would be direct contributors or those who are "gainfully employed and bound by an employer-employee relationship." Meaning, this would affect all workers in the private sector.
Read: PhilHealth Premium Rates to Increase Beginning of Next Year
In addition to that, the increase would also be covering domestic helpers (kasambahay), Overseas Filipino Workers (OFWs), and self-earning (self-employed) individuals who do voluntary contributions.
To know where your specifications will fall, we'll discuss that in the later part of this article. However, it is imperative for us to know first the amount that we would be paying once this has taken effect.
How much would the PhilHealth contribution increase be?
As per the Circular No. 2019-0009 of the PhilHealth, the premium rate for these direct contributors will be stagnant at 2.75 percent of their monthly basic salary. Moreover, it'll have an adjusted ceiling of P50,000.
Meaning, on the PhilHealth contribution table 2020, it'll be raised to three (3) percent from the 2.75 percent. Then, it will have adjustments of increments of 0.5 percent per year.
Read: Polio Vaccination Certificate, Required From Filipinos if Going to These Countries
In 2020, the premium will increase the rate to three percent and henceforth adjusted to increments of 0.5 percent every year until it reaches the five percent limit in 2025 as provided for by law."
To give an example, for instance, a PhilHealth member who earns P10,000 per month, under the new table, would be paying a P300 monthly contribution instead of just P275.
Floor and ceiling income
The PhilHealth also added that the salary ceiling would be at P50,000 while the floor income would be fixated at just P10,000 while being under the 5-year period. The ceiling, they added, would slowly increase by P10,000 per year until the year 2025 when it'll be at P100,000.
It's quite a big jump but if you think about it, it's going to be in a 5-year period so it won't have drastic effects.
Read: P100 Pag-IBIG Home Development Mutual Fund (HDMF) Contribution Hike, Approved
The income floor is fixed at P10,000 during the five-year period, while salary ceiling will gradually increase by P10,000 each year until it reaches P100,000 in 2025."
The PhilHealth also mentioned that it is worth noting that this new schedule is set to take effect on December 7th, 2019. Therefore, all employers must be sending statements to employees of the new contribution rates.
The new premium schedule takes effect on December 7, 2019 or 15 days after the publication of [PhilHealth Circular No. 2019-0009]. Its application for employed members will be for the applicable month of December 2019 (which is payable on January 2020)."
However, they made the clarification that the increase would only be effective on January 2020.
Read: Duterte to Gov't Offices: Simplify or I Will K!ll You
What would the PhilHealth contribution increase for?
According to the agency, the new contribution schedule would be aiding in the sustainability of the National Health Insurance Fund. Moreover this is to ensure that all Filipinos would be eligible in getting their benefits during confinement.
Ricardo Morales, PhilHealth Chief Executive Officer (CEO) and President said that the increase would be used as a threshold for the issuance of benefits. In addition to that, he also said that the packages are in its stage of finalization so that they can provide members with claiming eligibility.
Read: Different House Loans for OFWs Updated 2020
Starting Nov. 22, 2019 until such time that a new set of guidelines are issued, all Filipinos including those without the qualifying contributions shall be allowed to avail of the PhilHealth benefits."
NOTE: PhilHealth members or contributions made by persons with disability (PWDs) would have their contributions equally divided between the employers and the Philippine government.
Unpaid premiums
PhilHealth said that premiums that have been unpaid would still be need to be paid with corresponding interests monthly. Furthermore, they should also be accrued penalties of at least three (3) percent er month for house helpers, seafarers, and employers.
Read: Updated 2020 Pag-IBIG Home Development Mutual Fund (HDMF) Membership
Self-employed professionals, professionals, and OFWs (land-based) will be incurring an interest amounting to a maximum of 1.5 percent for every month of missed payments or contributions.
What do you think about the PhilHealth contribution increase that is set to happen at the start of next year? Do you think that it's a just act or change? Would higher contributions mean better benefits for PhilHealth members?
A lot of questions has sparked the agency and they're maximizing all of their efforts in attending all of members' concerns. Now, what we know is that by January 2020, the PhilHealth contribution increase is set and should be expected.
Source/s: CNN Philippines | The Philippine Star