The Universal Health Care Law (UHC Law) is one of the most groundbreaking and changing acts that have been signed into law. It holds a tremendous impact to Filipinos' access to healthcare as it allows even those who aren't able to afford medical assistance to be provided with sufficient resources.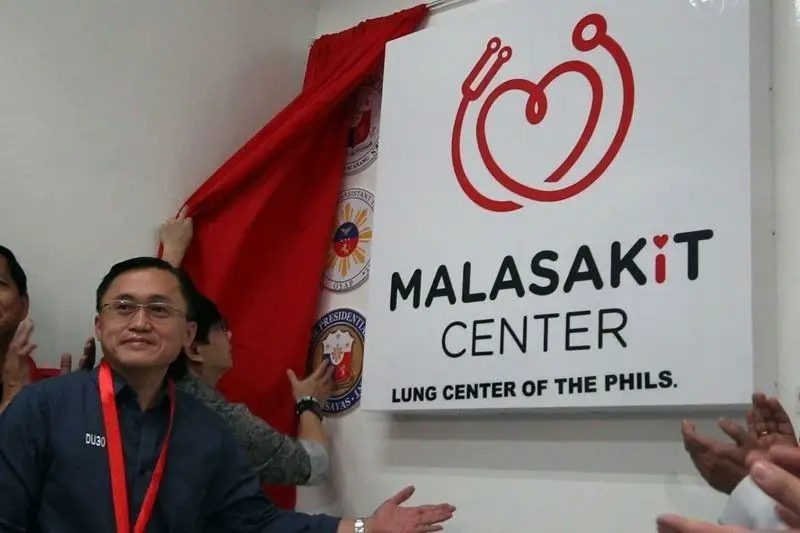 Senator Christopher "Bong" Go, authored an act that would greatly complement the UHC Law. Republic Act (R.A.) No. 11463 or more commonly known as the Malasakit Center Act, has been signed into law by President Rodrigo Duterte.
Read: Makati Lawmaker Files a Bill That Would Grant a 5-Day Leave For Mental Health Wellness For All Employees in the Philippines
What is the Malasakit Center Act?
For those of you in the know, you're aware of the fruitful benefits this act has. Otherwise, the Malasakit Center Act is the act that allows indigent patients efficient access to financial medical assistance from various government agencies including the Department of Social Welfare and Development (DSWD), the Philippine Charity Sweepstakes Office (PCSO), and the Philippine Health Insurance Corporation (PhilHealth), and the Department of Health (DOH).
Meaning, each Malasakit Center that will has been established, shall have representatives from the government agencies we have mentioned above respectively.
Read: Five (5) Unregistered Food Products, Tagged by the DFA
According to the law, the center shall be a convenient and free-of-charge center for indigent patients.
The Malasakit Centers shall be non-partisan, convenient, free of charge, accessible, and shall have a standard system of availment of assistance."
What are Malasakit centers?
The malasakit center act provides optimum care for Filipinos who cannot afford medical treatment. Malasakit centers are areas in hospitals wherein poverty-stricken Filipinos can look for reliable medical assistance.
Read: The House of Representatives Looks to Pass Proposed Laws Creating 3 New Government Departments
Government agencies we've mentioned above are the ones responsible for the welfare and the operations of malasakit centers. 
People-centered service delivery
DOH Secretary Francisco Duque III said that they are proud to present and to have this new law ready and effective. He admired the Duterte Administration for its priorities and for the thoughtfulness to the centralized group of people.
Moreover, he said that this specific act greatly complements the implementation of the UHC law; enabling it to be felt and heard by many Filipino citizens.
Read: Bills Postponing The May 2020 Barangay SK Elections to December 2022
We are glad we now have this law that truly reflects the Duterte administration's brand of people-centered service delivery. We guarantee our patients needing medical assistance that they will be treated with compassion, dignity, respect, and malasakit. This complements our implementation of the Universal Health Care law."
In addition to that, Secretary Duque said that Filipinos need not to worry about inefficient provisions of medical assistance and services anymore. That all medical assistance woes can be left in the past and that no one will be rejected in getting correct and effective medical assistance and treatment.
The long lines and tedious processes for availment of financial medical assistance will be things of the past."
Read: Polio Vaccination Certificate, Required From Filipinos if Going to These Countries
How many malasakit centers are present?
As of writing, a total of 75 malasakit centers were established in the country. Out of those, one (1) center was in the Philippine General Hospital (PGH), 45 centers were placed in DOH hospitals, and 28 were in LGU-operated hospitals.
No mention of whether the Philippine government will be adding more malasakit centers in the country. What we know now is that we were blessed with a total of 74 malasakit centers and that this can change the course of medical assistance to Filipinos.
Read: PhilHealth Contribution Increase to Start on December 7
Edcel Lagman, Albay Representative was the only negative vote of the Malasakit Center Act. According to Lagman, establishing these malasakit centers would not remove the infamous "partisan origin" he has with the President – which helped Senator Go's campaign this year.
On the other side of the page, Senator Bong Go, said that this newly-signed law is made specifically for the mass. He said that what he only wants is to help them, not to place burden on their shoulders.
Sa kanila po ito. Para po sa lahat ng Pilipinong nangangailangan sa pagpapagamot. Huwag natin silang pahirapan, tulungan natin sila."
In Translation: It's for them; it's for all Filipinos who are in dire need of medical assistance. Let's not burden them, let's help them instead.
Read: The Department of Health (DOH) Recommends a Price Reduction For 120 Medications
What do you think about the signing of the Malasakit Center Act? Would this imply drastic changes on how hospitals provide medical assistance to the needy? Can this improve how we treat and serve impoverished Filipinos in terms of maintaining their health?
The goal of these centers is to provide sufficient care to needy Filipinos. Hopefully, this can expand and further help Filipinos in being given the proper medical assistance they require.
Source/s: ABS-CBN News | GMA Network