The Calamba Manpower Development Center (CMDC) is currently offering multiple in-demand courses and programs to their interested applicants. The CMDC Main Campus, CMDC-Annex, and CMDC Canlubang are among the campuses that are currently open.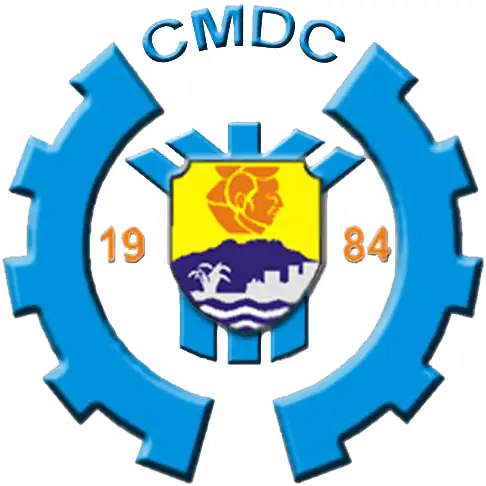 As per the CMDC announcement, this is a project of Hon. Mayor Justin Marc SB. Chipeco; it is in his plans to offer free courses and training sessions to people who are interested in learning. One of the downsides, and it might just be the only downside, is that the training period runs from October until December 2019 ONLY. No further announcements were made whether the range of the training program will be extended.
Read: Apply Now for SM College Scholarship 2020
What requirements does the CMDC management require?
In order for the CMDC to provide in-demand courses to aspiring students, these students will be required to submit the photocopy of the following documents:
Community Tax Certificate / CEDULA
PSA-Certified Birth Certificate (previously NSO)
Either of the following:

Voter's Stub
Voter's Certification
Real Property Tax
Voter's I.D.

Grades from the last school attended and/or Diploma (Photocopy)
Recommendation from the Barangay Chairman
Read: OWWA Education For Development Scholarship Program (EDSP)-Qualifications and Requirements
NOTE: Although the CMDC was clear about their intention to just require a photocopy of these documentation from students, it is also always best to bring the original copy just in case the management asks them to submit it.
Being a resident of Calamba City
In order for interested applicants to be able to apply for any of these in-demand courses provided by the CMDC, the main requirement is that they have to be a resident of Calamba City.
Which courses and/or programs are offered?
Different CMDC campuses offer different courses and programs. Don't worry because we will be covering all campuses in this guide.
Read: Classic Savory Hiring in Manila, Rizal, Quezon City and More!
CMDC-Annex
The CMDC-Annex is located in this address: #49 L.E. Village, Brgy. Lingga, City of Calamba. These are the programs and courses that the CMDC-Annex are offering:
Automotive Mechanic
Commercial Airconditioning (Aircon) Technician
Electrical Installation and Maintenance NC II
Industrial Motor Control and Maintenance
RAC Servicing (DomRAC) NC II
CMDC-Canlubang
CMDC-Canlubang can be found in this address: Main Brgy. Hall, Ceris II, Brgy. Canlubang, City of Calamba. There are certain similarities that the CMDC-Canlubang has with CMDC-Annex. Nevertheless, here are the programs and courses offered by CMDC-Canlubang:
Automotive Mechanic
Advanced Gas Metal Arc Welding
Advanced Shielded Metal Arc Welding
Basic Shielded Metal Arc Welding
Electrical Installation and Maintenance NC II
Gas Metal Arc Welding
Industrial Motor Control and Maintenance
Read: 2,000 More Jobs in Yukon, Canada, Announced by DOLE
CMDC-Main
CMDC-Main is considered to be the main campus of the CMDC. In this regard, they are the unit or the branch which offer the largest or the most number of programs/courses. Their campus is located at: Old Cooperative Bldg., Brgy. VII, City of Calamba. The programs/courses they offer are:
Advanced Baking
Basic Shielded Metal Arc Welding
Beauty Care Services (Nail Care)
Bread and Pastry Production NC II
Computer Aided Design (CAD)
Consumer Electronics Servicing
Contact Center (Call Center) Services
Culinary Arts
Dressmaking NC II
Food and Beverage Services NC II
Hair Care
Junior Beautician
Massage Wellness
PC Operations
How can aspiring students apply/enroll?
These programs/courses can be gotten by students by them proceeding to the CMDC near the City College of Calamba at the Regional Trial Court from Mondays until Fridays, 8:00 A.M. to 5:00 P.M. 
Scholarship Program
This program is from the Office of the Hon. Joaquin M. Chipeco, Jr., Representative, Lone District of Calamba City and the Technical Education and Skills Development Authority (TESDA).
Read: Japan Will Now Start to Accept Filipino Language Teachers
The program is called STEP which is an abbreviation for Special Training for Employment Program. And in that program, it includes the following benefits:
Sixty (60) pesos allowance (daily)
Free Assessment; and
Free Training
In the STEP Program, the following programs are offered:
Thirty-eight (38) days of Dressmaking NC II
Ten (10) days bread making; and
Ten (10) days cake making
Should you have any questions, concerns, and clarifications, you can contact the CMDC via the following:
Alternatively, you can phone them at:
(049) 545-4834
(049) 545-4980
Are you currently interested in taking up any of the more popular skilled works or in-demand courses and programs offered here in the country? Do you look forward to working abroad? Well, here's your chance! CMDC is currently offering free training and scholarship programs for any of the given popular or in-demand courses they have.