The Department of Transportation (DOTr) ultimately made the decision to integrate a cashless toll transaction basis throughout the country.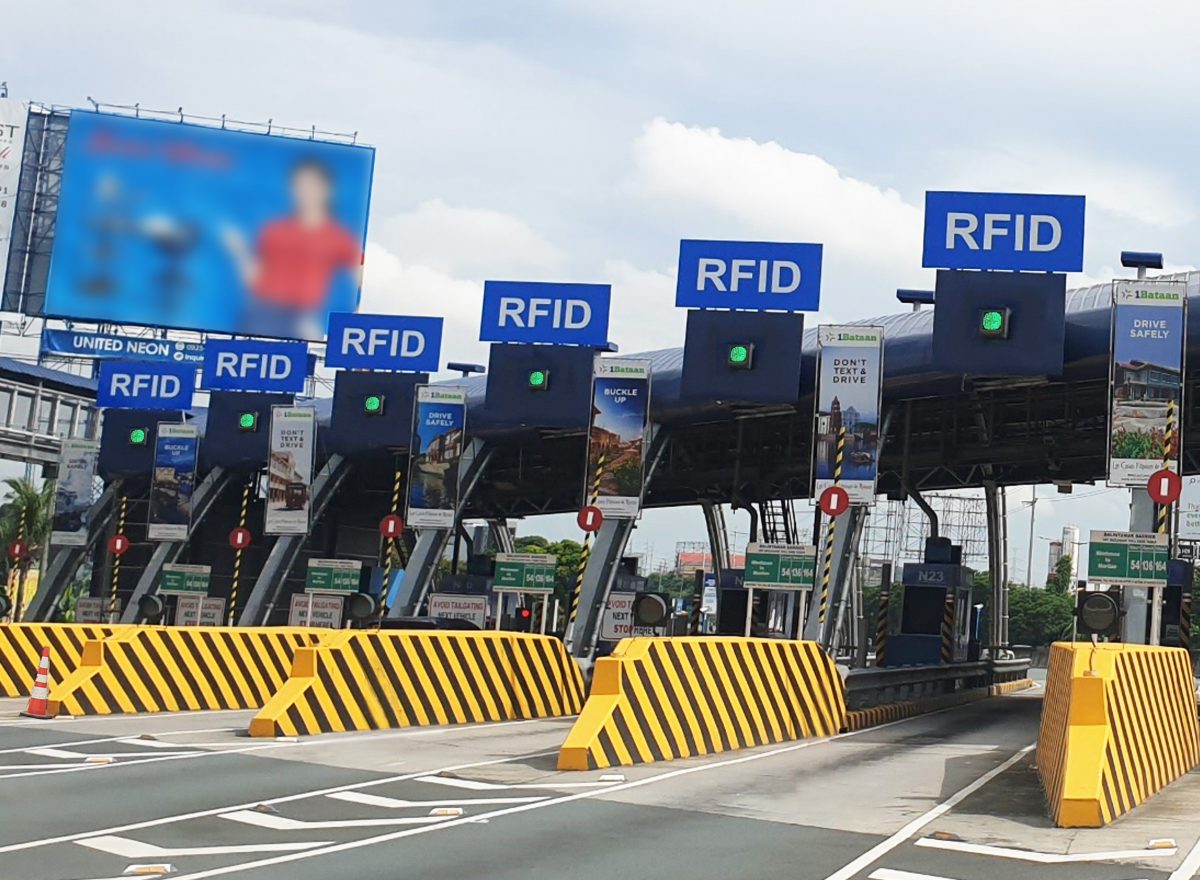 What this means is that you wouldn't have to stop by all the tolls to travel; it's going to be done via Radio Frequency Identification; otherwise known as RFID.
With its implementation, however, several questions from motorists have also been raised.
Read: The Guidelines on SSS Calamity Assistance For Members and Pensioners
Installation of RFID
The system requires an RFID sticker for motorists before they can utilize expressways from North and South Toll Operators alike.
Many people thought that it's something that requires visitation; but, it's slowly transcending towards the path of remote acquisition.
Starting December 1 of 2020 onwards, the cashless transaction system throughout the toll roads in the country will be implemented.
The DOTr, on the other hand, said that there will be a transition period until January 11, 2021. This transition period will be more than enough to give aid and assistance to motorists in  availing  RFID stickers in easier and more efficient ways possible.
Read: Diokno Shows a Sample of the National ID Card, They Plan on Printing 154K Cards Per Day
With this, there are certain guidelines on how the installation would be. This RFID Installation FAQs has been made specifically to help and assist  the unclear and sudden implementation of the transaction basis.
Without further ado, let's head onto the questions that are commonly thrown among motorists.
RFID Installation FAQs
Installation on an individual's car
One such question is regarding the last day of RFID installation on a person's car.
With this, the DOTr said that an RFID may be installed and integrated even after December 1 as this is only the day of when toll operators can impose a cashless transaction system.
You don't have to be afraid of being left out!
Previously: RFID in SCTEX and NLEX on Nov. 2, 2020
Where Do I Register?
Following that is another commonly asked question of registration; it's one of the RFID installation FAQS because a lot of people aren't sure of it.
But where can people get the RFID sticker?
Simple! It can be scheduled with an RFID installation appointment; you can book it online!
In case you're not comfortable with the whole process, there are also walk-in applications available for installation sites that are not stated in the online appointment system.
The sites include:
SLEX Calamba Toll Plaza;
The SLEX Southwoods NB Toll Plaza;
SLEX Eton Northbound Toll Plaza; and
The SLEX Southwoods CSC NB
These are among the sites from which you can get your own RFID stickers.
Moreover, Assistant Secretary Goddes Hope Libiran made a claim on her  Facebook post that motorists without the said sticker will not experience penalties from December 1, 2020 until January 11, 2021.
Read: The Metro Manila Subway Project to Provide About 60K Jobs to Filipinos
This was a breather for many motorists, especially those who are incapable of getting one.
All expressway toll gates or lanes will serve as RFID installation sites from December 1 to January 11. To give it to you better, you don't have to be knowledgeable about it; all tollway employees themselves will install the RFID stickers for you!
Insufficient Load on RFID – Will I be Barred?
Part of the RFID installation FAQs would be the instance where you might see that you have insufficient load.
But don't worry, during the transition period, all motorists who would experience this won't be halted.
In fact, they can use this opportunity to load at the toll booth. After the transition period, they'll be stopped at a safe spot for them to reload; no hassle!
Is There an Expiry on the RFID Load?
No, there wouldn't be an expiry date for your load on your RFID.
Read: No Parking, No New Car Bill, Wanted to be Fast Tracked
You can use it and not worry about the credits being expired.
24/7 Installation and Registration
DOTr Assistant Secretary Libiran explained furthermore that the installation of RFID stickers in all toll gates or lanes will be 24/7 beginning December 1 until January 11.
Hence, if you pass through the major expressways in Luzon even if you don't have an RFID sticker yet in-between the said dates, you will not have to worry; you can also set it up on the particular date of entry!
After the January 11 deadline, however, only specific lanes will proceed to work as RFID installation lanes. The major areas will then serve as RFID only lanes.
Also Read: Diokno Shows a Sample of the National ID Card, They Plan on Printing 154K Cards Per Day
Should a car with no RFID sticker passes through the RFID only lanes, then they will be issued a citation ticket.
To further emphasize the point, the Assistant Secretary also reiterated that RFIDs will still continue to be available even beyond the dates mentioned.
What do you think about the RFID Installation and registration? Do you think this is timely and important amidst the situation of a health crisis? Can this really be a solution that can answer to the burden of traffic that our expressways are currently experiencing?
Source: Manila Bulletin News