The aftermath of the infamous Typhoons that struck the country in the past months left thousands of families hopeless. Typhoons Quinta, Rolly, and Ulysses weren't pleasing, and neither what they did to some homes.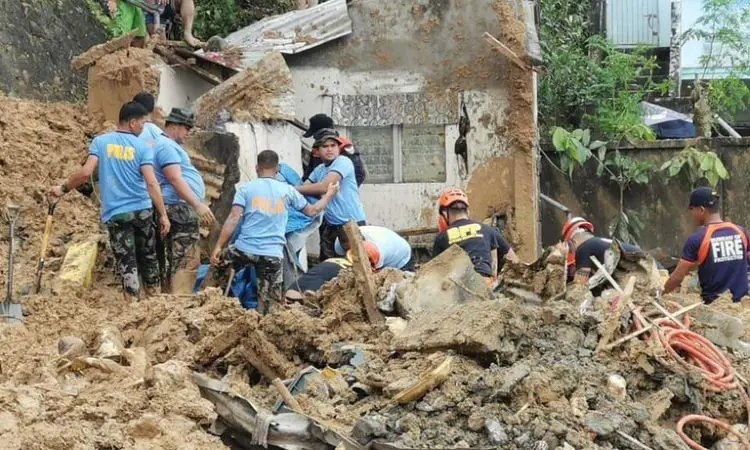 This is the reason why the Social Security System (SSS) issued guidelines on how members and pensioners can claim the SSS calamity assistance.
Read: You Can Get a Reward For Reporting Corrupt Government Officials, Get Up To P100K
Three (3) Calamity Assistance Programs
SSS President and Chief Executive Officer (CEO) Aurora C. Ignacio, made an announcement that their agency will be opening three (3) programs of calamity assistance.
According to her, this will start on the 27th of November. Without further ado, the 3 programs include:
Calamity Loan Assistance Program (CLAP)
Three (3)-Month Advance Pension for SS and Employees' Compensation Pensioners
Direct House Repair and Improvement Loan
Read: SSS Digital and Online Payments: Where You Can Make Them
SSS Calamity Assistance Guidelines
We'll be discussing the qualifications in all the SSS Calamity Assistance Programs available.
CLAP Guidelines
Qualifications:
Must have an account with the My.SSS;
Should at least have a contribution of thirty-six (36) months, six (6) of which should have been posted within the past 12 months;
Must be a resident of an NDRRMC-declared calamity area;
Suffered loss or damage of properties due to the Typhoons (Quinta, Rolly, and Ulysses);
Must not have been granted any final benefit, like Retirement or Total Disability; and
Should not have any outstanding balances or loans under the Loan Restructuring Program, or any CLAPs prior to this.
Read: Here's How to Avail SSS Pension Loan Program
Procedure of Application
All applications to the CLAP must be filed online through the accounts of the members. Then, this will be certified by the employers of workers, through their My.SSS accounts.
The proceeds of the SSS Calamity Assistance loans will all be credited to the disbursement information registered for the SSS member.
3-Month Advanced Pension
The three-month advanced pension program is for people who have been affected and are either EC or SS pensioners who are living within a declared calamity area of the NDRRMC.
Read: Malls You Can Use as Temporary Shelter If You've Been Affected by the Ulysses Typhoon
It is also worth noting that pensioners who currently have loans under the PLP or the Pension Loan Program are not qualified for this 3-month advanced pension.
Unlike CLAP, this type of pension can be filed in any SSS branch near your location.
Direct House Repair and Improvement Loan
Lastly, the Direct House Repair and Improvement Loan or the DHRIL.
Members who can apply for the loan include:
Self-employed members;
Employed members;
Voluntary members;
Overseas Filipino Workers (OFWs); and
Members who reside in a declared calamity-stricken area by the NDRRMC; whose homes were destroyed or damaged by Typhoons Rolly, Ulysses, and Quinta.
Related: How Do I Enroll My Bank Account in My.SSS?
Qualifications:
In order for you to qualify for the Direct House Repair and Improvement Loan, a member needs to see to it that they meet or exceed the following:
Members must at least have twenty-four (24) months of contributions, three (3) of which have been posted within the past 12 months;
Must not be more than 60 years of age at the time of application;
Should not have been previously granted a Direct House Repair and Improvement Loan;
Must not have been granted any refunded SSS contribution or final benefit; and
He or she, with his or her spouse, must be updated with all the payments on all existing loans with the SSS.
For this particular SSS Calamity Assistance program, the agency was able to waive the processing fee.
Moreover, it's better for all interested members to know that the SSS has an annual interest rate of up to eight (8) percent for all the loans that would be below P450,000; and nine (9) percent for all loans that would exceed that amount.
In addition to that, all payment terms must be at a multiple of five (5) years; with the maximum being twenty (20) years, plus a six (6)-month moratorium.
Read: How Can You Check if Your PhilHealth, SSS, and Pag-IBIG Contributions are Being Paid by Your Employer?
If you'll be given the opportunity for this loan; the loan must not exceed the economic life of the house improvements, which would be determined by the SSS; and the age of the applicant must not be higher than 65 years of age at the end of the contract.
The loan will start its due on the seventh (7th) month from the date or the time of its approval. It's also going to be payable in monthly installments.
Where Can I Apply?
For this SSS Calamity Assistance program, all eligible and qualified members can apply and can be filed at any office of the Members Loans Department.
Read: Application for New DOLE Camp, Now Open Online
In addition to that, they can also apply in the SSS Main Office for NCR; as well as the Housing and Acquired Asset Management Sections for non-NCR residents.
In case you're looking for assistance, here it is! Check if you're qualified for any of the SSS Calamity Assistance programs that the state-run system is offering! Furthermore, don't miss the chance on getting any of the help if you are in need!
Source/s: SSS Facebook Page