Good news to those who are looking to be a part of the government's fraud team; the Securities and Exchange Commission (SEC) is currently on the look for potential Information Officers! They have a total of nine (9) vacant job posts in various regions for Information Officer III.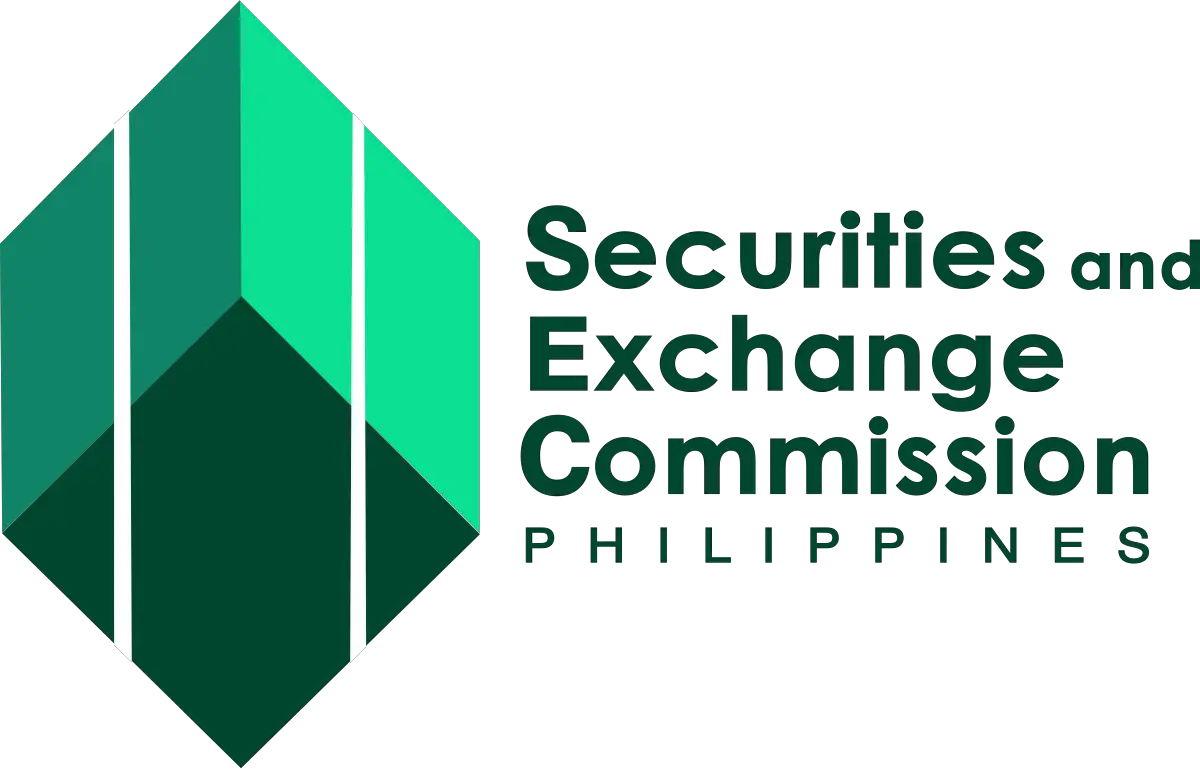 Read: How Much do Politicians and Government Officials Really Earn?
What is the SEC?
Have you ever heard of a company that does fraud? Well, it is the SEC's responsibility to straighten that mess out; they also protect investors and other agencies from fraudulent entities.
To give clarification, the Securities and Exchange Commission's (SEC's) main goal is to protect all investors from both manipulative and fraudulent practices in the market. In addition to that, they also promote full public disclosure, and they monitor corporate takeover actions in the United States of America (U.S.A.).
Anything that relates to the corporate sector, capital market, and the securities and exchange charter, is handled by them.
Read: Good News | The DPWH is Hiring Administrative Assistants, Engineering Assistants, Engineers, and Clerks
Requirements in applying for the Information Officer III post
Application Letter;
Curriculum Vitae (CV) with a detailed overview and description of both previous and current professional engagements (work);
Personal Data Sheet (PDS);
Work Portfolio/Sample Sheets;
Copy/ies of training(s) and seminars attended (if any); and
Copy of the Academic Transcript of Records (ToR)
Read: Department of Foreign Affairs (DFA) Job Vacancies | Become a DFA Employee Now!
Note: All application letters must be directed to this department and address:
Director Romuald C. Padilla
Human Resource and Administrative Department (HRAD)
Securities and Exchange Commission
3rd Floor, Secretariat bldg.,
PICC Complex, Pasay City
Process of application for Information Officers job vacancy
All interested applicants can submit their application, together with all required documents online.
They can shoot an email to [email protected]. More so, they need to include and/or extend the submission to the Director of the respected SEC region (Office Copy furnished).
Here are the complete details of the concerned SEC offices that applicants would need in terms of sending their applications.
Read: DOTr Job Vacancies | Get a Job in the Department of Transportation (DOTr) Now!
Bacolod City
Acting Director Anabelle Corral-Respall
[email protected]
P. Hernaez St., Extension, Brgy. Taculing
Bacolod City
Baguio City
Director Regina Mae M. Cajucom
[email protected]
Baguio Convention Center, Baguio City
Cagayan De Oro City
Director Renato V. Egypto
[email protected]
14th and Tomasaco del Lara Sts.,
Cagayan de Oro City
Cebu City
Director Mary Lou I. Duka-Castillo
[email protected]
V. Rama Avenue, Guadalupe
Cebu City
Davao City
OIC Katrina Jamilla Ponco-Estares
[email protected]
Luisa Dr. cor. University Avenue, Juana Subdv.,
Matina, Davao City
Iloilo City
OIC Russell I. Ildesa
[email protected]
Gen. Hughes St., Iloilo City
Legazpi City
OIC Norma A. Tan-Olaya
[email protected]
2nd flr., Chiniel (Avon) Bldg., Rizal St.
Albay District, Legazpi City
Tarlac City
Acting Director Richard Laus
[email protected]
2nd flr., Legislative bldg., Tarlac City
Zamboanga City
Director Jesus Salvador A. Uro
[email protected]
San Jose Paniagan St., Zamboanga City
Job Opportunity
Position: Information Officer III
Number of vacancies: Nine (9)
Department/Office: SEC Extension Office
Employment Status: Contract of Service
Period: Six (6) months subject to renewal
Monthly salary: P50,238.00
Deadline of application: September 10, 2019
Place/s of assignment:

Bacolod City
Baguio City
Cagayan de Oro City
Cebu City
Davao City
Iloilo City
Legazpi City
Tarlac City
Zamboanga City
Read: Looking For a Scholarship? Apply Now for the SM College Scholarship School Year 2020
What do Information Officers do?
An Information Officer is a role that would be tasked to implement and come up with education, information, and communication campaigns in their respective places of assignment. This role would primarily require writing, communication, research, management, event management, and communication research.
The information officer shall have the best knowledge of the latest trends and practices in public relations, corporate communication and/or digital marketing; all in line with the overall communication strategies of the SEC.
Qualifications:
Just like any other job vacancy, the Commission also looks for certain qualifications from interested applicants who would apply for the post.
The following are the qualifications needed by interested applicants who yearn to be one of the SEC's Information Officers:
Education: A Bachelor's Degree in any of the following programs:

Communication Arts
Media Studies
Development Communication
Business Management
Journalism
Economics
Marketing
Public Relations; and other related programs/disciplines.

Training: Must have relevant training in the following fields:

Financial and Capital markets
Media Management
General Management
Development communication; as well as other training in line with the position's function

Experience

At least two (2) years of relevant experience in the following industries, and any related;

Investor Relations
Capital Market
Digital Marketing
Mass Media
Public Relations
Social Media Marketing
Brand Management
Read: Updated: DSWD Job Vacancies For August 2019
Competencies
These competencies are what the SEC looks for in terms of the behavior and the skills of particular applicants. The competencies are divided into four (4) kinds: core competencies, functional competencies, organizational competencies, and preferred competencies.
Core Competencies

Ability to work with other staff harmoniously;
Strong written and oral communication skills; and
To create appropriate actions with minimal supervision, promptly

Functional Competencies

Basic knowledge of laws and rules and regulations established and implemented by the agency;
Suitability to execute the responsibilities enumerated by the Job Description;

Organizational Competencies

To lead, organize, and manage a team; and
Exemplary decision-making and skills analytically

Preferred Competencies

Excellent knowledge in Search Engine Optimization (SEO)/(SEM) strategies; and
With certifications in the fields/industries of Digital Marketing (like Google Analytics and/or Facebook Blueprint certifications);
Proficiency in Adobe Creative Suite or other editing and/or design programs; and
Web application and development experience (Games and interactive quizzes)
Job duties and responsibilities of Information Officers:
Here are the duties and responsibilities of an Information Officer III:
Read: Department of Health (DOH) Hiring: Job Vacancies of the DOH
Assist in the information production of materials which can be pertaining to the projects and accomplishments of their office, using simple and understandable language;
Ensure the commission's information effectiveness, communication and education campaigns through the materials' localization and its activities, determination of effective platforms, audience targeting and bench marking;
Assist in the management and establishment of the social media pages of the SEC, in line with the commission's overall social media strategy;
Engagement protocols for social media;
Conduct research to evaluate the knowledge, perception, and awareness in commission of his and her place of assignment;
Give aid in the implementation and development of strategies of communication in accordance with the SEC's mission and vision;
Represent their office in different external events as instructed;
Reply/respond queries that concern their office/department personally or through phone and/or social media;
Build good working relationships with the media, partner organizations/stakeholders, key opinion leaders;
Monitor different channels of media for news reports which concern the programs of the SEC and the SEC itself;
Coordinate media interviews and speaking engagements, which include preparation of executive briefing materials to help the assigned spokesperson ready for these types of engagements;
Assist the implementation of investor education programs, public information, and advocacies for them to widen the awareness of shareholders and general public of the SEC's mandate as the champion of investor protection, registrar, and overseer of the corporate sector and regulator of the capital market;
Produce informative materials like: briefers, press releases, fact sheets, and SEC programs' literature;
Coordinate with other departments or offices of the SEC in innovating with info materials related to their activities and programs;
Spread information materials to media and through other means to ensure the widest distribution of information; and
Prepare and update, as needed, frequently asked questions (FAQs) specific to their department/office; and
Perform other duties as may be assigned by their superiors.
The SEC is duly waiting for applicants who are interested to be Information Officers in different SEC Offices.
Read: PDEA is Now Hiring: They Are Looking For Drug Enforcement Officers
If you have been waiting for this opportunity, this might be it! And we're glad to have given you aid; from the requirements, the procedure, and even the job duties and responsibilities of Information Officers.
Do note that the vacant posts are for Information Officer(s) III.
The Securities and Exchange Commission (SEC) is the branch of the government tasked in ensuring that everyone would be protected from fraudulent entities. It was first established by the Philippine Congress in year 1934. It's known to be the first (1st) federal regulator of the securities markets.
What are you waiting for? Apply for the post now. Who knows? This might be the calling you've always been waiting for. Send your letter to the SEC now and wait for their response! There are nine (9) job vacancies available!
Source: Website of the Securities and Exchange Commission (SEC)