Good news to everyone: the hotline 911 calls are now free to four (4) telecommunications companies. The Department of Interior and Local Government (DILG) made the announcement yesterday, August 8, 2019, that outgoing calls to the Philippine government's 911 emergency hotline are going to be free.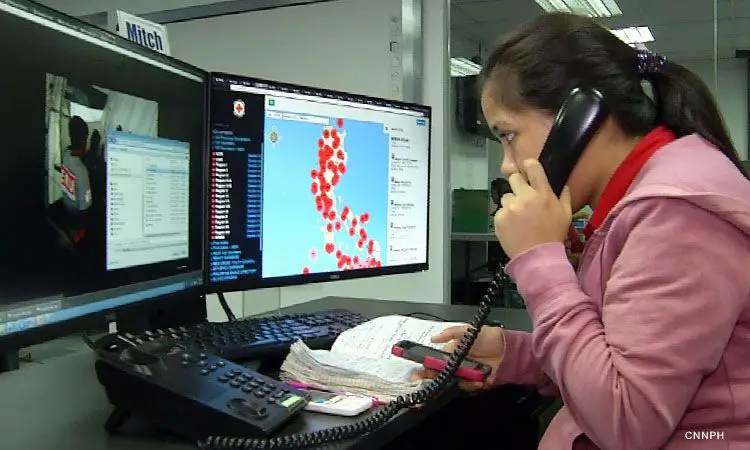 Which telecommunication providers are included?
As per the DILG, the telco providers who initially offered free 911 hotline emergency calls are PLDT, Smart Communications, Sun Cellular, and Talk N' Text subscribers.
Read: PhlPost IDs, to be Accepted by the DFA For Passport Applications
Globe Telecom Inc., on the other hand, said that the company currently has ongoing enhancements and implementation within their network to be aligned with free 911 hotline emergency calls.
Moreover, the company said that they are in the process to complete technical validation but still "remains committed to support Emergency 911 and all its endeavors."
Eduardo Año, DILG Secretary, said that they are more than happy that calls coming from the umbrella company of PLDT are now for free. He expressed his gratitude that hotline 911 calls are now free, thanks to their partnership with telco giant, PLDT.
Huwag po kayong magdalawang-isip na i-dial ang 911 sa panahon ng emergency. (Do not think twice to dial 911 during an emergency) We will not let the lack of mobile credit get in the way of saving lives as every second is important during emergency situations."
Executive Order (EO) No. 56 s. 2018
With PLDT and its subsidiaries' move; which is the reason why hotline 911 calls are now free, they are complying to the conditions if the E.O. No. 56 which dictates thar the Emergency Hotline 911 as the nationwide answering point.
Read: President Rodrigo Duterte Said He Wants an OFW Department
In section 3 of the E.O., it was stated there that "The Emergency 911 Commission shall ensure that all calls made to the Emergency 911 Hotline shall be free of charge and other fees."
Pranksters or prank callers will now be penalized
Now that it is for free, this will become a path for pranksters (prank callers) to take advantage of this fact and do prank calls to the emergency hotline.
Well, unluckily for them, prank callers will be penalized should they get caught taking advantage of the fact that hotline 911 calls are now free.
Read: Cayetano is Looking For Longer Terms For Lawmakers
Año puts emphasis on the fact that prank calling is strictly punishable under the law.
Libre na po ang pagtawag sa Hotline 911 sa PLDT at tatlong mobile networks pero hindi ibig sabihin ay gagamitin natin ito para sa panloloko. Prank and fraudulent calls are punishable under the law."
In Translation: Calling the hotline 911 in PLDT and three (3) other networks are now free. However, this does not mean that people can do prank calling.
The DILG Secretary says that prank calling is punishable under Presidential Decree (PD) 1727.
Those who will be found guilty may be sentenced to prison not more than five (5) years. Alternatively, a fine of not more than Php40,000.00 at the discretion of the court.
Pasensyahan po tayo, kapag kayo po ay aming nahuli, kayo po ay mapaparusahan. May mga kababayan po tayong nangangailangan ng tulong na maaaring hindi kaagad marespondehan dahil sa mga prank calls na ito."
In Translation: Don't blame us if we catch you, you will be punished. We have countrymen who need help; we might not be able to help them because of your prank calls.
Call statistics
As per the DILG Emergency 911 National Office, data they were able to gather dictates that about 3,500 emergency calls are taken by the hotline on a monthly basis.
Read: President Rodrigo Duterte Assures All Teachers' Pay Increase is on His Plans
Real emergency situations account for 100 calls per day. So, it is quite evident that a few hundred calls per month come from prank calling.
Malaking bagay ito para sa ating mga kababayan. Free Hotline 911calls from PLDT and its other mobile network companies is a welcome development and a great service to our fellow Filipinos. Ngayon, wala ng dahilan para hindi makatawag sa 911 ang mga nangangailangan ng tulong."
In Translation: This is a big jump in development for our countrymen. Free holine 911 calls from PLDT and other mobile companies is a welcome development and great service to Filipinos. Now, there's no more reason for Filipinos who need help to contact 911.
Año adds that hopefully, this move by PLDT and other network providers encourage other mobile networks to do the same.
Hotline 8888
As per Año, the hotline 8888 of President Rodrigo Duterte had the same problem. But, these were lessened after the President implemented rules about it.
Read: Magna Carta of the Poor, Signed by President Duterte
Hotline 8888 has the same problem as what the President said in his SONA. I hope that the people realize that these call lines (Hotline 911 and 8888) are for public service purposes, hence, intentionally calling it to trick or fool someone is getting in the way of service delivery, and ultimately, of saving lives."
Since the hotline 911 calls are now free, people can take advantage of this in emergency situations. People who plan on doing a prank, however, should know that there are corresponding punishments should they be caught in the act.
Source/s: DILG Website