Due to the recent boom of Korean drama and the K-Pop industry, a lot of Filipino hopefuls yearn to visit South Korea. For its rich culture and diversity, many people from around the world would want to visit or even live in this beauty.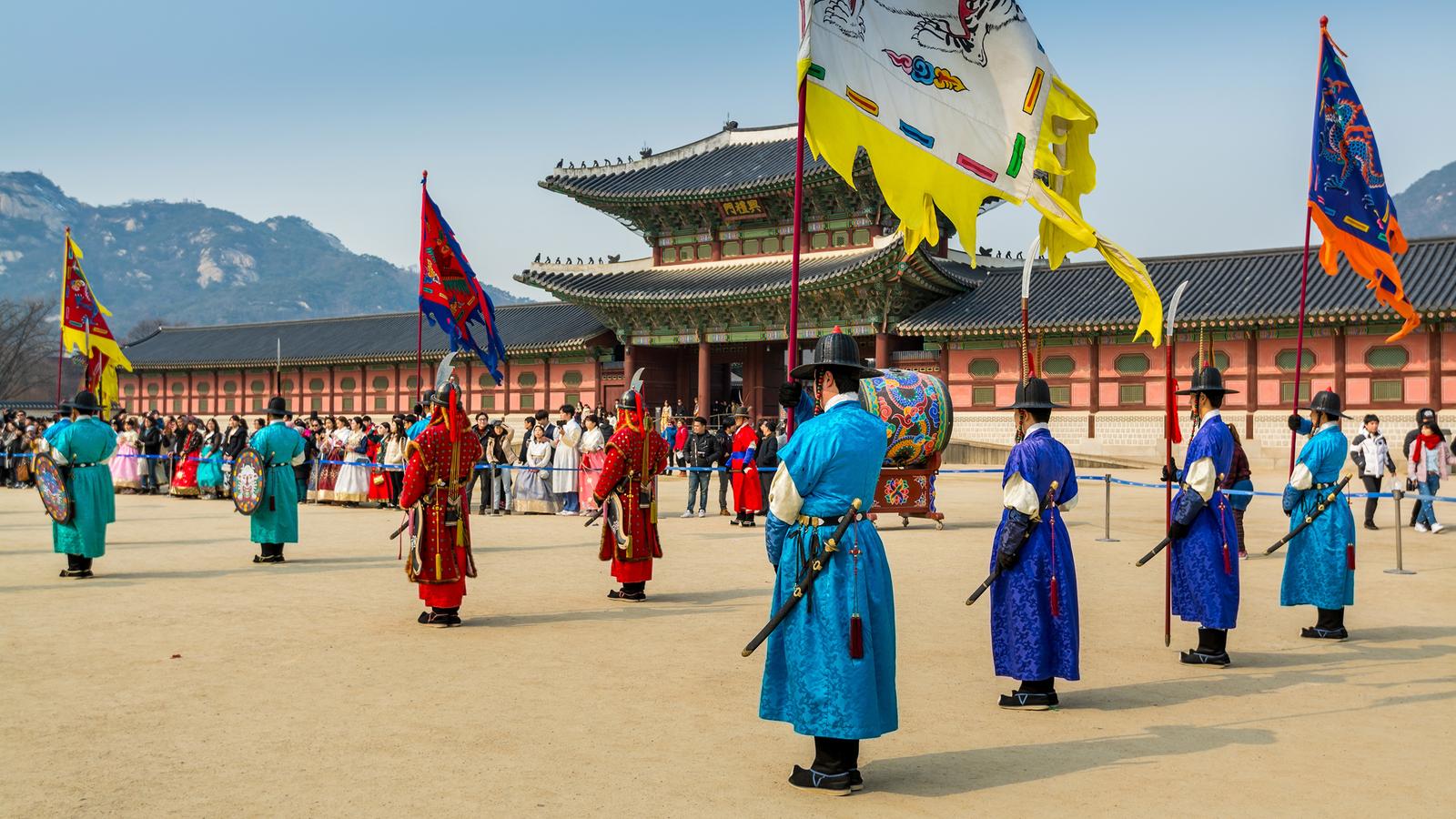 In addition to that, a lot of Filipinos became merry and got smiles on their faces because the South Korean government made visa applications for Filipinos easier. That being said, tons of people are looking to apply for a South Korean visa any time sooner.
Different types of visa
Just like visas from Western countries, a South Korean visa also has different types. There's a student visa, a tourist visa, a business visa, a joining family visa, a working visa, etc. Yes, there are tons to choose from but in this guide, we will only be discussing the guide on how you can apply for a South Korean tourist visa.
Read: Foreigners Would be Required to Present a TIN Before They Get Work Visas
A quick note, though:
No one can guarantee the approval of your visa. A travel agent, a lawyer, a consultant, neither of them can provide the guarantee that your visa will be approved. In the event that you encounter a person who gives you the assurance that your application is 100% sure, that's probably a scammer—if not, then he or she is just highly optimistic. 
What would this guide be, then?
So in case you're wondering, we're here to give you quick and critical tips on how your chances of being approved would increase. We will be providing helpful tips in applying for a South Korean visa.
There are three (3) kinds of visa types Filipino citizens can choose from:
Travel agency
Since 2018, the South Korean Embassy in the Philippines NO LONGER accepts direct applications from applicants. Unless, of course, the applicant is one of the following:
Read: One-Year Ban on Temporary Working Visas for Filipinos as per the United States
Visa issuance number holder from Korea;
A spouse of a Korean national;
Child/Children of a Korean national;
Application with urgent and relevant humanitarian reasons; and
A government employee on a business trip
This is why applying for a South Korean visa through an accredited travel agency is the way to go. You would have to send your requirements to them, and they will process the application for you! No more hassle, right?
Here's a list of the accredited travel agencies who cater South Korean visa applications in the country, from PinoySeoul.com.
Cost of South Korean visa
Contrary to popular belief, a South Korean visa is FREE of charge. Yes, this is, however, if the applicant is going to stay in Korea for 59 days or less. But, since you are to process your application through a travel agency, that is what you will be paying for. It ranges from a price of P500.00 to a maximum of P2,000.00.
Requirements for a South Korean visa application
We mentioned above that there are three (3) kinds of visas Filipinos can choose from. Each of them, of course, have their own requirements.
Multiple Entry Tourist Visa
The South Korean Embassy (government) only issues a multiple-entry visa in two (2) conditions:
If you are a frequent South Korea traveler; and
Through the BDO and/or BPI promo
Frequent South Korea traveler
If you are a frequent South Korea traveler, chances are, you have data that says that you have visited the country three (3) or more times in the past. The requirement is this: If you can provide data that you've traveled in and out of South Korea, four (4) times in the past two (2) years OR if you've visited South Korea for more than ten (10) times in total.
Click here to know more information about this.
BDO and/or BPI promo
The South Korea embassy has implemented a promo where BDO and BPI credit cardholders, who are eligible, can acquire a multiple-entry visa if they apply for a South Korean visa.
This promo, as per the South Korean government, is effective only until the 31st of December 2019. You can know more about this by clicking here.
South Korean Visa Without any Sponsor or Guarantor
Here are the documents you need if you are applying for a single entry South Korean visa without a guarantor/sponsor:
Duly accomplished South Korea Visa Application Form

Fill it out with your information in ALL CAPITAL LETTERS.
Erasures won't be allowed—make sure that what you write is correct.
If the information is not applicable to you, leave it blank.

A valid Philippine Passport. Ensure that the passport is valid for six (6) months or more before your departure date. Also, a photocopy of the current Philippine passport bio page (Page 2)

Previous Philippine passports (only if applicable)

One (1) passport-sized photo with white background.
Both the original and photocopy of all OECD visas for the past five (5) years

If you have traveled to any Organisation for Economic Cooperation and Development (OECD) countries in the past five (5) years as a tourist.
This can hasten and expedite your South Korean visa application.
IF YOU HAVE TRAVELED TO AT LEAST ONE (1) COUNTRY THAT IS MEMBER OF THE OECD, NO ITR IS REQUIRED.

Cover Letter and Itinerary

Cover letter – this one is optional. However, if you are a new business owner or a freelancer and you can't submit a CoE or an ITR, then it is a MUST that you submit a cover letter to the embassy with the explanation of your situation.
The itinerary, on the other hand; it's best if you keep a copy of it in case the embassy asks for it.

Proof of Income

For employees:

Original or certified true copy of bank statements and/or passbook for the past three (3) months;
Income Tax Return (ITR) photocopy (Form 2316)
The original copy of your Certificate of Employment (CoE). It must contain your employer's information.
Original personal bank certificate; must indicate the current balance, account opening date, six (6) month average balance (ADB).

For business owners/self-employed

Photocopies of Business Registration (DTI/SEC/Company ITR, Business Permit/Mayor's Permit)
Latest ITR (if you are a freelancer) with the appropriate payment receipt from any BIR-authorized bank and proof of work

For retired people

Photocopy of senior citizen ID
Original personal bank certificate; must indicate the current balance, account opening date, six (6) month average balance (ADB).
Bank statements and/or passbook original and photocopies
Students and unemployed people
As per the South Korean embassy, all unemployed people, minors, and students who look to visit South Korea should do his or her best to acquire a guarantor/sponsor to be able to apply for a visa. 
South Korea Visa Application Form Guide
There are items there that would ask for your address and/or hotel that you will be staying in in South Korea. Also, the date of our departure and your return. Even if this is the case, the South Korean government does not require travelers to book their flights and hotels before their visa gets approved.
Read: 60,000 Caregivers, Needed by Japan as per the POEA
As mentioned, if it doesn't apply to you, just leave it blank.
A South Korean Tourist Visa with a Sponsor or Guarantor
As mentioned above, students, unemployed people, and minors who are keen on traveling to South Korea, should have a guarantor or sponsor to be approved of a South Korean visa.
If you plan on getting a sponsor, the sponsor should provide the proof of income requirement to the South Korean embassy. In addition to that, the sponsor/guarantor should also submit:
Guarantor/Sponsor's Passport photocopy OR any government-issued ID of the sponsor/guarantor; and
Guarantee letter of the sponsor. This should be an explanation that the guarantor/sponsor is the one shouldering the costs of your trip to South Korea.
Read: Taiwan is Visa-Free for Filipinos Until July 2020
If invited by a South Korean resident
The South Korean resident should submit an invitation letter that you need to submit to the embassy together with his/her passport or any government-issued ID.
If married
A photocopy of the NSO-certified Marriage Certificate should be submitted to the South Korean embassy; and
If a student
Additional requirements would be the following:
School ID (Photocopy and original; original is just for presentation);
Original school or registrar's certificate;
Photocopy of PSA-certified birth certificate;
Sponsor's cover letter explaining the relationship they have with you; or if parents, their marriage certificate
South Korean Visa results
The usual processing time for South Korean visas is around three (3) to seven (7) working days, depending on your situation. As of today, they are as follows:
Three (3) working days for Manila applications with OECD visas within the past five (5) years;
Five (5) working days for Manila applications without OECD visas; and
Seven (7) working days for the usual processing time.
Read: 30-Day Visa-Free Stay in Cambodia for Filipino Tourists
NOTE: Some travel agencies can work and expedite your application; yes, you can get your South Korean visa in just two (2) days only for an extra $20 per application.
South Korea Embassy
Should you have any questions about the application and/or requirements, you can visit the website here. Alternatively, you can contact them by dialing (02) 856-9210, local 270/500. Or, you can shoot them an email at [email protected].
Or you can pay them a visit at:
KOREAN EMBASSY (MANILA)
122 Upper McKinley Road, McKinley Town Center,
Fort Bonifacio, Taguig City
Additional notes:
As per some sources, the Cebu Consulate still accepts direct applications. However, if you're from Manila and you want to directly apply, it might cost you more than having it processed by travel agencies.
Read: Easier Japanese Multiple-Entry Visa For Filipinos
KOREAN CONSULATE (CEBU)
12th Floor, ChinaBank Corporate Center,
Lot 2, Samar Loop cor. Road 5,
Cebu Business Park, Cebu
You can shoot them an email at [email protected] or you can dial them at (63-32)231-1516(-9).
Do you want to travel to South Korea? Are you in awe as to how you can apply for a South Korean visa? Worry not, because we got you!
Source: IamAileen Blog