According to JobStreet, there are over 18,000 jobs now open in Mindanao. This makes it one of the most promising sites in the Philippines in terms of work opportunities.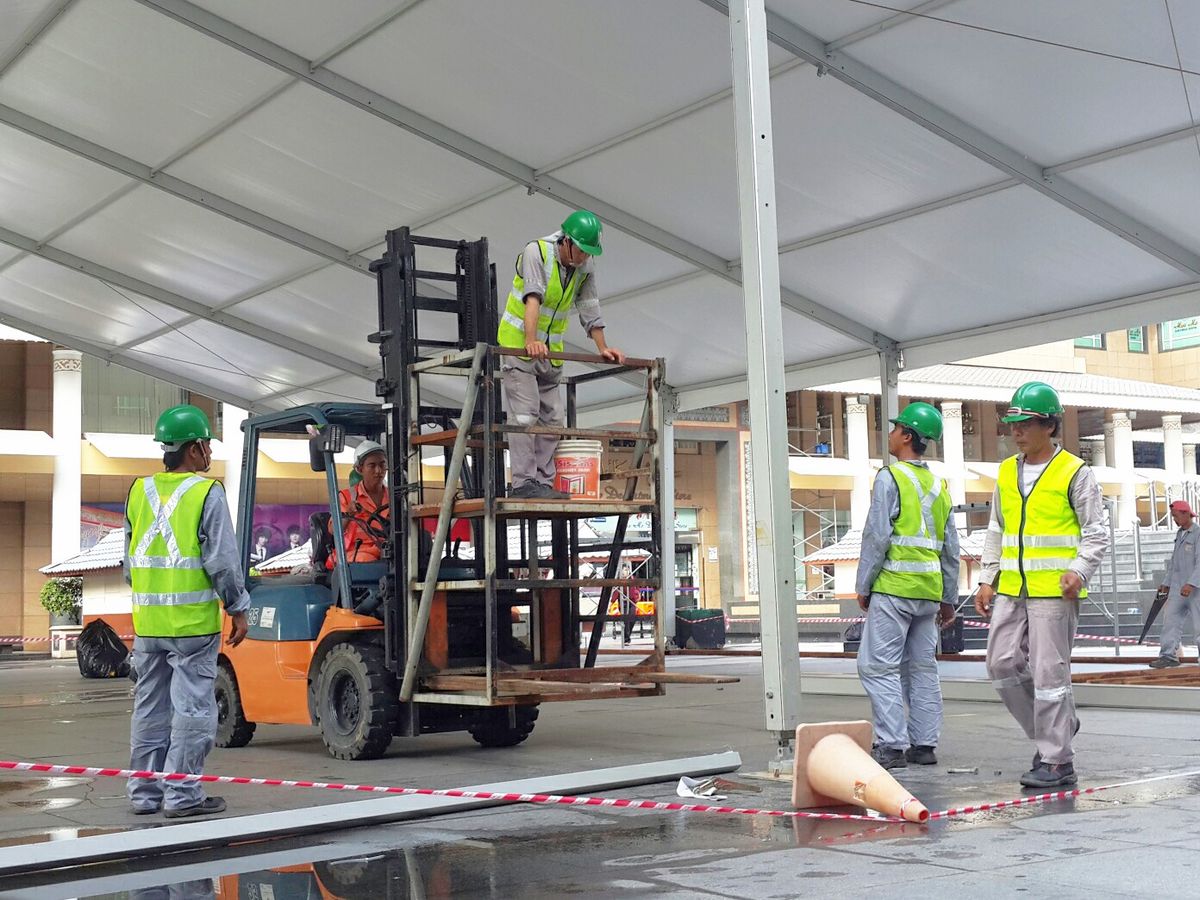 The opportunities in Davao, Northern Mindanao, and Bangsamoro Autonomous Region in Muslim Mindanao (BARMM) were registered by Jobstreet.
Read: There are Over 400,000 Repatriated Displaced OFWs
Part of Mindanao show some hope as their jobs rose despite the pandemic with more than 18,000 job increases in government opportunities."
The BARMM government; which is currently in the process of forming, made the announcement last year that they'll recruit 2,000 employees for their offices.
So, what about Mindanao's 18,000 job opportunities do we need to know of?
Philippine's Ongoing Economic Recovery
Philip Gioca, the JobStreet Philippines Country Manager, said that he is hopeful that; as more companies recover from the economic downturn caused by the coronavirus pandemic (COVID-19) that started last year 2020; similar job patterns will grow in other parts of the country.
Also Read: New Nurses Are Now Allowed to Go Overseas
He said that a wide array of jobs have been
In the past year, the total jobs in the market declined by 30% versus 2019. But, JobStreet is hopeful that the job market will continue to recover, as companies are gradually hiring applicants."
Gioca has put emphasis that the number of jobs they got had already begun to pick up as early as the third quarter of 2020; this was as quarantine restrictions were relaxed by the government.
Some industries' job volumes have grown in the last quarter, including Aviation/Aircraft Maintenance (+179 percent). sales and financial services (+94 percent), merchandising (+69 percent), advertising/media planning (+55), and biomedical (+52 percent)."
Read Related: Job-Hunting Sites PH: The Demand of the Internet Age and Economy
Active Recruiters
This January, about 23 percent of the companies that remain actively recruiting in its platform are business process outsourcing (BPO) companies. Then, they are followed by:
The Defense category/government at 21 percent;
Consulting/Human Resources Management at 12 percent;
Education at 9 percent;
Information Technology/Computer Software at 5 percent; and
Merchandise/Retail at 3 percent
That doesn't stop there, though because their data also includes other specializations at 3 percent. Not to mention:
Production/manufacturing at 3 percent;
Healthcare and medical at 3 percent; and lastly
Financial services and banking at 2 percent
The pattern is consistent with the Department of Labor and Employment's (DOLE) projection that despite the pandemic, key employment generators (KEG) will remain in the industry.
These include the IT-BPO, the government, and also construction. The government and BPO firms were also the top industries that is hiring last September 2020, as lockdown restrictions gradually lifted over time due to the pandemic.
Read Related: Valenzuela City Releases Online Portal For Jobs For Residents
As you may recall, the BPO industry has been one of the industries that remained active despite lockdowns. Because of the capabilities and the skills of employees, they remained one of the most active sectors out of all the other sectors in the world.
Therefore, it's something you should be considering now. They're growing and they're among the industries needed because of their effective communication and people skills.
What Is The Future Of The Economy?
While the COVID-19 pandemic inevitably affected millions of FIlipino workers abroad and here in the Philippines, JobStreet has been supporting retrenched or laid off candidates with jobs that matter during the crisis.
With the 18,000 job opportunities, we can proudly say that the economy is slowly recovering and improving. Furthermore, we can also conclude that working can be seen to be at ease despite the pandemic.
Read: The SSS is Hiring Plantilla Positions in Both Rank and File and Executive Positions
As a matter of fact, Gioca said that there are many candidates adding in the active online job hunting race. What this basically means it that competition in terms of whatever your sector or industry is could be tough.
This is why it's in the best recommendation to continue to grow and to upskill themselves in the digital world.
More and more candidates are active in hunting jobs online, which means the competition can be stiff to some specializations. We recommend our candidates to continuously upskill themselves to be able to adapt in the new working environment and master other skills that can be useful in the future."
Also Read: The Metro Manila Subway Project to Provide About 60K Jobs to Filipinos
What we can take from this is that even in the current pandemic, Filipinos are more likely to search for jobs. Now that the vaccine has been put in place; it'll be a lot easier and better for us to adjust.
So, if ever you find yourself in a position where you need help and assistance in finding jobs, fret not; Mindanao has over 18,000 job opportunities spread across all sectors and industries.
You'll surely be able to grab one!
Source/s: Manila Bulletin News | Business Mirror PH