When they first entered the market, DITO Telecommunity was only and Mindanao. Just a week ago, it has been made available in Luzon!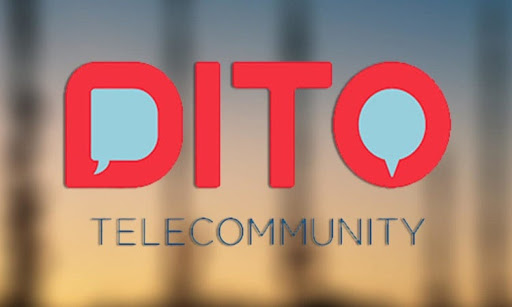 From their initial release up until last week, the service they have been providing meets and exceeds the expectation of everyone, and the price of their promos is also cheaper compared to the rates that were used to with the two major telcos that we have right now, which is SMART and Globe.
Read Related: DITO Telecom SIM Compatibility: Is Your Phone Compatible?
In line with their expansion goals, they announced last April 16, 2021 that they will now be catering to certain areas in Luzon as well.
If you're wondering which locations are included, we list all of them below:
Batangas Area:
Malvar
Lipa City
Tanauan; and
Santo Tomas
Bulacan Area
Cavite Area
Laguna Area:
Nueva Ecija Area
Concepcion
Capas
Cabanatuan
Gerona
Tarlac City
Palayan
Santa Rosa
Talavera
Science City of Muñoz
Also Read: DITO Telecom Launches Unlimited and P199 Welcome Offers
DITO Telecommunity Available in Luzon
Adel Tamano, Chief Administrative Officer of DITO Telecom, said that they're excited to announce that they'll start to release the launch in the Luzon area.
We are very excited to announce that in just a few weeks after our commercial launch in Cebu and Davao, more Filipinos can now experience stronger and reliable connectivity with Dito's Luzon expansion."
Expansions in Visayas and Mindanao
Aside from these areas in Luzon, Dito also expanded their service in Compostel and Cordova in Cebu and General Santos City in South Cotabato.
Read: Globe Data Promo — New Releases and Offers For Subscribers
What they're doing is basically developing their services in order to cater to the needs of the people who want and need it.
We're fully aware that lots of people here in Metro Manila are excited to be able to take advantage of the services that DITO is offering. Unfortunately, though, there's still no update on when SIM cards and services would be available.
There are kiosks and stores strategically located in malls within the Metro selling SIM cards, but there's no guarantee that it'll reach where you currently live.
In fact, as per Tamano, SIM cards are now available in more than 300 stores nationwide! Furthermore, it'll also become available in company-owned stores in Davao and in Cebu.
Also Read: Globe's GoSURF50 Now Comes With 6GB of Data For Better And More Usage
DITO Telecommunity might now be available in Luzon, but there's not an exact timeframe of when it will be as valid as how we utilize the networks that we have now – SMART, Sun, Talk N' Text, Touch Mobile (TM), Globe, and so forth.
New Promo For Subscribers
In other news, the company was glad to announce that they're going to release a new promo for their dear subscribers.
Also Read: Globe 5G Now Available in Parts of Bulacan, Cavite, and Rizal
At the same time with the expansion, Dito released a new promo for subscribers which is 25GB of data for just Php199 and it would be valid for 30 days.
We are currently offering our subscribers 25 GB High Speed Data for P199 valid for 30-days. With this value-for-money promo, Filipino subscribers can also enjoy unlimited Dito-to-Dito calls and texts, call waiting, call forwarding, video over LTE, and unlimited texts and 300 mins calls to other mobile networks."
That is, by far, one of the cheapest and the most affordable plans available here in the country today.
The price is really cheap and easily beats all the promos being offered by Smart and Globe right now.
Read: LIST: A List of Globe HomeSurf Promos You Can Avail!
Things to Consider Before Buying SIM Cards
In case you're within these areas, there are a few things to consider as well before rushing to buy a sim and try them. Dito only offers services to phones that can support 4G LTE and won't work on phones that are only 3G capable.
If you try and insert the sim on those phones, the sim card will be detected but no service would be given on the phone.
Dito is a good addition to the providers that we have right now since it would stir up the telco competition we have in the country.
You Might Like: Upcoming Third Telco – DITO Telecommunity Passes 1st Technical Audit
We're hoping to see Dito still being able to retain the same service once many people have subscribed to them.
What are your thoughts on the fact that DITO Telecommunity is not available in Luzon? Would you be enticed with the new plans that you haven't gotten with your networks now? Or would you stick with your number or your network because you've been used to it?