Last Tuesday, the Bureau of Treasury announced that they will be selling "prize" lottery bonds. They said that this will be in multiples of P500 per bond in December. Doing so would automatically get you a raffle ticket and a chance to win up to P1 million.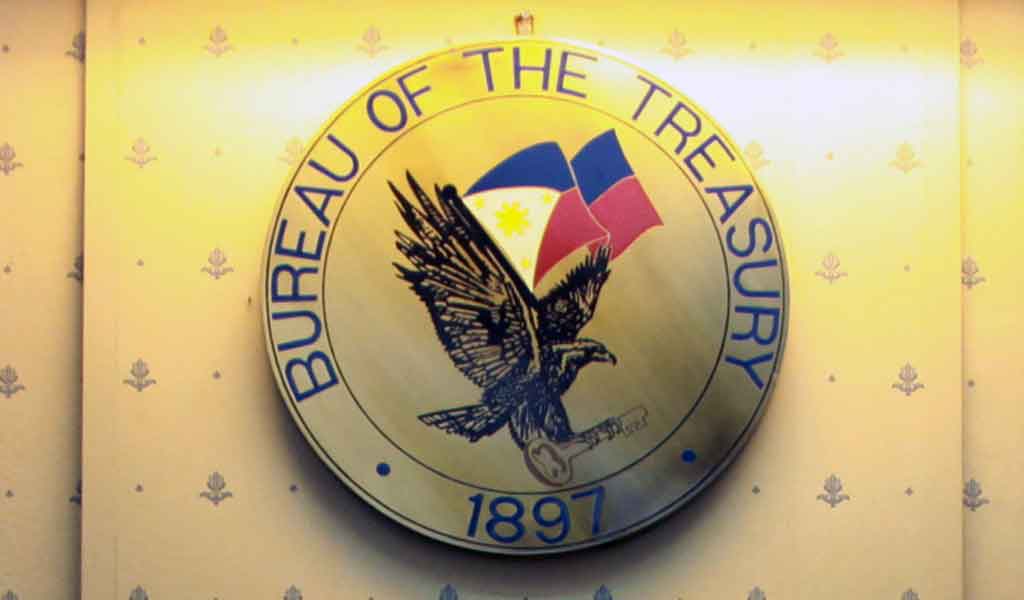 Rosalia De Leon, National Treasurer, said that the Treasury is looking forward to offering one-year prize bonds to those who are interested in investing.
Read: More Jobs for Filipinos by More Foreign Investments
Who can purchase these prize bonds?
As per the National Treasurer, everyone can purchase the lottery prize bonds for a chance to win P1 million. It could be individuals, associations, even cooperatives.
They will be given a 3-week period before Christmas day. Investopedia said that although these bonds won't earn interest, it can get a person a chance to win monthly drawings for a prize that is tax-free.
The Treasury's lottery bonds will give holders a chance to win a random monthly drawing for a tax-free cash prize. Although these do not pay interest, but they do encourage saving."
Read: Around 2 Million Jobs to be Offered by Cebu City
Premyo savings bond
To give you a brief lesson about our financial history, back in the mid 1970s, the Ministry of Finance issued these financial instruments for two (2) reasons: to raise government funds at a minimum cost; and to instill and teach the public saving in such ways.
The premyo savings bond works quite easily. A P10 bond would be assigned to a specific serial number. That serial number has the chance to win daily lotteries with prizes ranging from P100.00 to P100,000.00.
De Leon, however, said that the premyo savings bond's investments' full yield went to the raffle. With the new prize lottery bonds, they will be setting aside bigger winnings; on top of course, of coupon payments.
Read: SSS Pension Loan Now up to P200,000 and More!
How much would the prizes be?
As per De Leon, the prizes would range from a minimum amount of P20,000 to a maximum of P1 million. She explains that you won't be getting the full coupon but every investor has the chance to get higher earnings our of his or her investment of only P500.
You don't get the full coupon, but you'll have the opportunity to get higher earnings coming out of your investment for as low as P500."
Read: Best Finance Applications for Budget Management and Investments
What's the difference between the Bureau of Treasury's lottery bonds from regular raffles?
According to De Leon, the lottery bonds of the Bureau of Treasury is good because even if you don't win, your capital will remain untouched and be with the bonds. It's going to be protected – it's not going to be put to waste.
And unlike other cash prizes, you'll get back your principal. So the principal will be protected—at the end of one year, you can redeem the P500. So you're not throwing away any good money at all."
Read: Best Investments For Millennials And Young Entrepreneurs In The Philippines
What's good about this is that you're not gambling – you're investing. De Leon says that instead of giving your godchildren cash, you can get them this investment instead. And hey, there's a chance that it'll yield higher returns, right?
How can I buy these lottery bonds?
De Leon said that the mechanics for these prize lottery bonds would be issued and finalized by the first (1st) week of November. This way, they'll be able to launch it in mid-November.
Read: Legitimate Tips and Techniques to Start an Emergency Fund
Purchasing these prize lottery bonds can be done through the lenders Development Bank of the Philippines (DBP) and the Land Bank of the Philippines. You can purchase them online; moreover, they'd be tapping local private banks to sell as well.
So if you are eyeing for a good investment to make in the opening of 2020, the Bureau of Treasury is offering its bonds with a ton of benefits! Imagine investing in the national bond, with a chance to yield P1 million from a raffle? How good of an investment is that?
There's no risk involve; as bonds have low-risk qualities, it also offers you the chance to win a raffle promo, too!
Read: Here is Why You Should Invest in Bonds—and How You Can
What do you think about the plan of the Bureau of Treasury to give out prize lottery bonds as raffles? Could this help the people in terms of saving? Can winners of the raffle have their lives changed?
Hopefully, the execution of this lottery bonds raffle by the Treasury is one way to help Filipinos be educated on how they need to handle their finances.
Source/s: The Philippine Daily Inquirer