Students all over the country have been waiting for this to happen—to have a standard discount for students for public transportation. The discount? A staggering 20 percent discount in a wide variety of transport locally.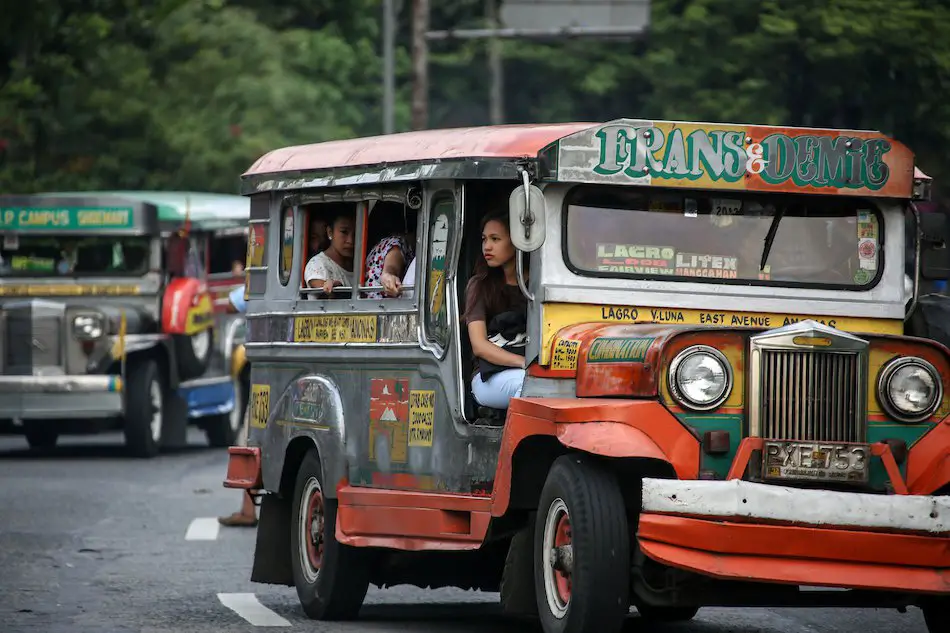 Good news for students! The Student Fare Discount Act has been signed into law by our dearest President, President Rodrigo Duterte. Republic Act (R.A.) 11314 or more known as the Student Fare Discount, has been signed into law. This entails giving a 20 percent discount per student in different public transport.
Read: President Rodrigo Duterte Said He Wants an OFW Department
What is the Student Fare Discount?
The student fare discount is as is—to give a 20 percent discount for domestic fares (regular) in all kinds of public transport. These includes land, air, and ship transport. 
Land transportation includes the ride via public utility jeepneys (PUJs), taxis, public utility buses, and other for-hire vehicles like trains, even tricycles.
Air transport, of course, includes the use of airplanes for traveling to and from different provinces and Philippine areas.
Last but most definitely not the least, ship or marine vessel transport includes the utilization of marine vehicles.
Read: House Bill 504 – Sidewalks and Public Roads Use Act
Isn't the Student Fare Discount being practiced now?
I'm pretty sure you're aware that if you ride a jeepney a bus, and even trains (sometimes), and you're a student, you can tell the driver or the operator that you are a student and you will be given a discounted fee.
The same goes with seniors and persons with disabilities (PWDs). The Student Fare Discount, however, provides a discount to all modes of public transport in the country.
The Student Fare Discount that we currently know of only covers land transportation, just so it's clear.
With the new law, even UV Express vans, TNVS vehicles, all land transport vehicles are included.
How can a student avail the discount?
Unlike getting the free train ride for students, availing the 20 percent student discount won't require students to register or sign up. In fact, the only thing they need to do is to present or show a valid and a duly-issued identification card (I.D.) or a valid enrollment form to serve as some proof of identity.
Read: Free Rides to Students, Offered by the DOTr
Discount on air fares
It is important to know that the air fare discount for students is only applicable to regular local fees. Furthermore, the discount only applies to the base fare amount of the ticket; of course, before taxes and before the costs for miscellaneous services.
The specific measure defines that a Filipino citizen who is a student enrolled in any elementary (basic), high school (second), technical and vocational, or higher educational institution, is eligible for the Student Fare Discount Act.
Read: How Can You Apply For The DSWD Educational Assistance Program?
Do note that students or learners who are enrolled in extra-curricular classes like arts workshops, dance workshops, driving schools, seminar types of courses, post-graduate education, and short-term courses are excluded from taking advantage of the new law.
Also, primary medicine, law, doctorate degrees, and masters degrees won't be eligible for the discount as well.
The discount does not add up with other private discounts
It is also imperative to note that the Student Fare Discount does not stack with other private discounts. For instance, the regular 20 percent student discount could not be used together with a private discount say for an institution.
Most usually, these discounts are imposed by companies to a specific set of people working in an institution or a company.
Senator Sonny Angara, author of the bill, said that students can now take advantage of this benefit. This is for them to be able to take advantage of cheaper transportation costs.
This is a year-round benefit that students can avail so they can have discounted fares whenever they want to go home to their families, even during holidays."
Read: LTO Fees For New License, Student Permits, Etc.
He explains further that this discount would be of big help to students. Since the discount would allow them to hold or get more savings, students can use it for other things.
Malaking tulong ang mga diskwento na ito para sa mga mag-aaral. Ang matitipid na pera sa pamasahe at iba pang gastusin ay maaaring gamitin ng estudyante sa ibang bagay."
In Translation: These discounts would be of big help to students. The money they can save on fares could be utilized for other, more important expenses.
Read: High School Graduates Can Now Apply as a Flight Attendant
What do you think about the newly-signed Student Fare Discount? Would this be great help for student in general? This measure will be deemed immediately effective day after its official publication of a newspaper of general circulation.