Have you ever worked abroad? Did you experience the hassle and the thrill of working and serving another country? If you did, then you probably got in via a recruiter; either a local one or the ones that you have to find abroad.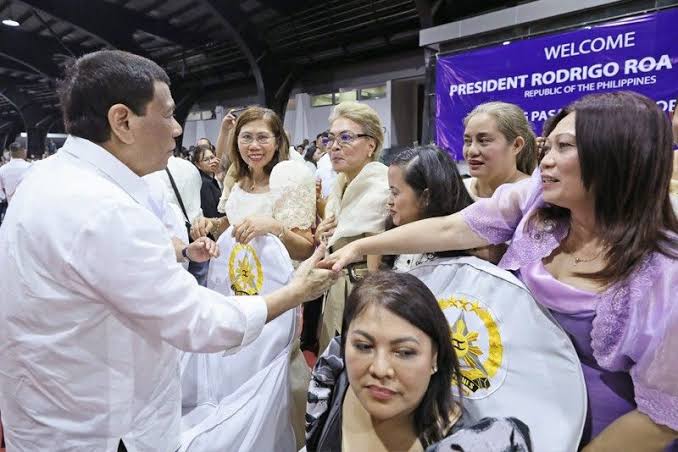 Read: Foreigners Would be Required to Present a TIN Before They Get Work Visas
These recruiters, if you're unfamiliar, most usually have a lot of back stories and rumors. Most of the time, the stories are negative in which they take advantage of (Overseas Filipino Workers) OFWs, they harm them, and in overall, they do not really take care of them and their welfare.
Our dearest President Rodrigo Duterte is somewhat aware of this. In fact, it was a part of his campaign to seize these recruiters and let the Philippine government handle recruitment for OFWs.
Read: Higher SSS Sick and Retirement Benefits and Savings for OFWS, Possible
This OFW Department will be the one responsible for the placement of OFWs to the designated country they wish to work in.
By December… Buong Pilipinas 'to. Bawal na 'yang recruitment diyan sa labas na punta ka doon. Doon ka makipag-deal, may listahan doon, mamili ka na lang kung sinong gusto mo."
In Translation: By December, and this is for the entire Philippines. Recruitment outside of government awareness will strictly be prohibited. The types where you have to go out the country, we have a list, and you just choose.
What is an OFW Department?
Simply put, this OFW Department will be a government body that would promote and give a hand to OFWs in their job hunt abroad.
Read: Different House Loans for OFWs Updated This 2019
With the government owning this responsibility, we can be sure that all OFWs in the future will experience drastic changes in a positive way.
President Rodrigo Duterte made this announcement back on June 12, 2019 at night during the Araw ng Pasasalamat for OFWs at Camp General Aguinaldo.
Overall, what our dearest President wishes to accomplish is to let the government supervise, regulate and control the recruitment processes of OFWs.
What is the reason behind the creation of an OFW Department?
As per President Duterte, what has and has been currently happening to our OFWs is far from acceptable. With the Philippine government taking control of the recruitment process, they can ensure the welfare and safety of all Filipino workers abroad.
Read: This is How OFWS can get their OFW ID Cards
Government supervision and control because what has happened and has been happening is not acceptable to the Filipino now."
He added that more and more recruitment agencies have been continuously harming and fooling a lot of our kababayans. 
Recruitment agencies, according to him, now have limited number of days so they should ensure that what they are doing is not against the law and the welfare that the Duterte Administration, and the ones prior to his.
I have the power to do that because that kind of mechanism of recruiting Filipino workers abroad has been abused and abused and abused."
Support from Senator Bong Go
Newly-elected Senator Christopher "Bong" Go, as a part of his campaign, swore to assist the President in his aspirations to create an OFW Department.
He said that this will be among the bills that he will be prioritizing in the upcoming 18th Congress of the Philippines.
Read: Free TESDA Courses for 2019
Senator Bong Go has been one of the outstanding newly-elected Senators in the country. Senator Go, who was previously President Duterte's aide, truly wants what the best is for the good of the country.
Susan 'Toots' Ople, Migration Labor Rights Advocate warmly welcomed the proposal of our dearesr President. She said that it will allow the Department of Labor and Employment (DOLE) ample time in helping and in focusing on the workers who are here in the Philippines.
The Philippine Overseas Employment Administration or more known as the POEA, is the stem of the Labor Department which is tasked to regulate recruitments happening in the country.
Read: End of Endo Act, Approved by the Senate
With an OFW Department, we can be sure that future OFWs will see positive changes on the recruitment process should they wish to work abroad.
What do you think about our dearest President's plan in setting up an OFW Department? Would this hike economic tendencies that our country is currently experiencing? Can this single act help in the improvement on the recruitment processes of our OFWs?