If you are a public school teacher, then you will be joyous of the newest announcement made by the Department of Education (DepEd). According to Annalyn Sevilla, DepEd Undersecretary, the 13th month pay of public school teachers will be ready and released in May; particularly, it'll be available by the 15th of May.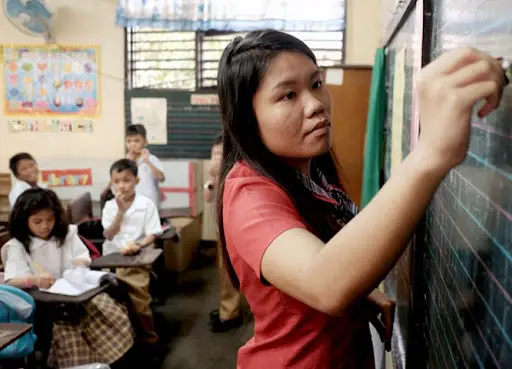 In her virtual press briefing, she clarified that it is in fact legitimate.
Ang ating 13th month pay ay atin nang pinoproseso at ready na rin for release by May 15."



Read: Cabinet Members Give 75 Percent of Their Salaries to Help in the COVID-19 PH Government Efforts
In Translation: Our 13th month pay is in process and it's going to be ready for release by May 15th.
Early salary release
In addition to her announcement about the early release of the 13th month pay of public school teachers; she also said that the DepEd assisted them by releasing their March and April salaries earlier.
It's DepEd's way of assisting its staff members during the infamous crisis of the COVID-19 in the country – and yet, the whole world.
Read: GSIS COVID-19 Emergency Loan for Members, Available Now
Furthermore, she said that the salaries of public school teachers in May is in process as well so the employees should expect it any time soon, too.
Other benefits
From the 13th month pay and the regular salaries, Sevilla also noted that the P6,000 clothing allowance has already been released to DepEd employees, too. But, the performance-based bonus (PBB) for teachers is still currently being processed; but some regions have already received theirs.
DepEd is consistently following up for other regions' PBB and the request for reconsideration for eligibility to grant PBB for non-school-based personnel, as well."
Read: Staggered Payment For Electricity Bills, Called on by Gatchalian
First-come, first-served basis
Sevilla noted that the reason why there were regions that received their PBBs fast was because of the first-come, first-served basis of the DBM. But everyone should be calm because theirs will arrive, too.
The Department was notified by the Department of Budget and Management (DBM) that four DepEd regional offices (Region II, IV-A, V, and XII) were already endorsed for processing and eventual releasing of PBB funds for school-based personnel."
What do you think about the early release of the 13th month pay of public school teachers? How about the early salary releases? This is a great deal of assistance to everyone and we should all be thankful for our Philippine government.
Source/s: ABS-CBN News | The Philippine Daily Inquirer