Due to the enhanced community quarantine (ECQ), thousands, if not millions of people were not able to earn any money; they didn't have a chance to work because they needed to stay home for their safety. The prohibition of transportation as well as the daily means of people caused many to ask for financial support from the government.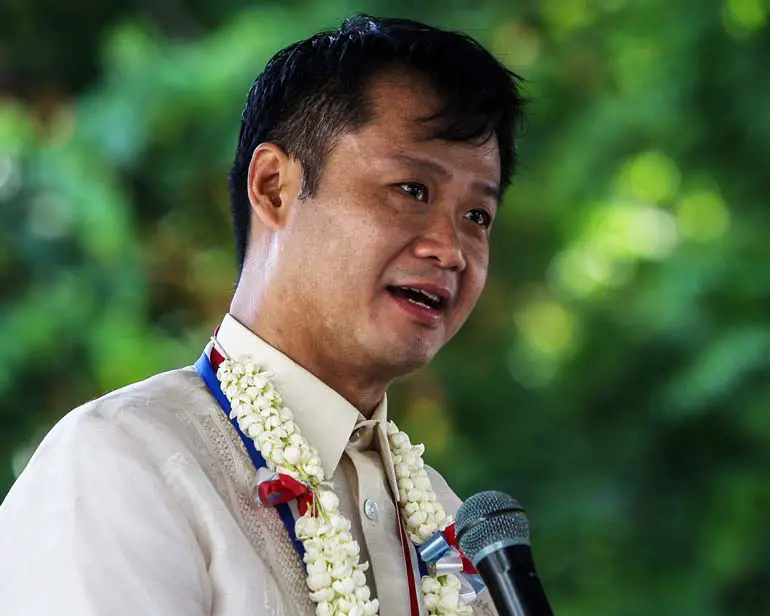 Gladly, several agencies and companies worked with the government and made exceptions. For one, the Pag-IBIG Home Development Mutual Fund (HDMF) announced a 3-month moratorium on all of their loans.
Read: Three-Month Moratorium to All Loans, Pag-IBIG Fund
Some banking institutions like the Bank of the Philippine Islands (BPI), Security Bank, Banco De Oro (BDO) Unibank Inc., and more offered an extension of loan and credit card payments.
Staggered payment for electricity bills
While the Manila Electric Co. provided an exception for their consumers' due dates, Senator Sherwin Gatchalian called on to have staggered payment for electricity bills.
Meralco is one of the companies that gave a 30-day extension for the payment of bills. This was when the enhanced community quarantine (ECQ) was enacted.
Read: The Social Security System (SSS) Extended Contribution Payments Until 1st of June
According to the Senator, doing this can help and assist people who expect their electricity bills to be piled up; this is all due to them being at home for the entire time. He said that this certain fact is critical especially those who are in the marginalized sector; those who do not have the financial capacity to pay for two (2) months' worth of electric bills.
That being said, a staggered payment for electricity bills would be the best and the most holistic approach. Gatchalian said that the Energy Regulatory Commission (ERC) should make something out about this to help their fellow countrymen.
Dahil nga marami sa ating mga kababayan ang hindi nakakapagtrabaho ngayon, lalo na yung mga 'no work, no pay', ang panawagan natin sa ERC (Energy Regulatory Commission) ay gumawa ng hakbang para hindi sila maputulan ng kuryente."
In Translation: Because of the fact that a lot of Filipinos are not able to work right now, they might not have the capacity to pay for two (2) months' worth of electric billing. This applies to everyone especially those who are under the scheme of "no work no pay." With relevant steps to help solve this, it can be an assurance that their electricity would not get disconnected.
Read: Luzon Quarantine Lifting if COVID-19 Antibody Becomes Available
Waiving for the Meralco convenience fee
In addition to the fact that Gatchalian suggested to have staggered payment for electricity bills, it's also worth noting that he said that Meralco should consider waiving the convenience fee in their app. These little things are beneficial and drastically helpful for many.
Read: The P50.8 Billion Wage Subsidy For Middle Class Workers, Approved
By doing so, this will allow people to pay for their bills through the app without extra charges. These little things could impose big and drastic help and improvement for the people's capabilities after the pandemic's  emergency responses.
Senator Gatchalian is not the only want who wants to see these changes, Neri Colmenares, Bayan Muna Chairman, also had the same appeal to the electricity giant. He said that it would just be right to defer, waive, and even deduct electricity bills. He said that Meralco should imitate the activity done by its electric cooperatives.
It is quite ironic that the supposed small time electric cooperatives are the ones stepping up and are willing to waive the one month electricity bill of the poorest or lifeline consumers."
Read: Pasig City Subsidy to Families Not on the List of the Department of Social Welfare and Development (DSWD)
Deducting at least P500, deferring, and waiving
The staggered payment for electricity bills isn't the only thing being talked about; Colmenares is looking for something more.
He said that Meralco could willingly take the option to at least deduct P500 from the electricity bills of consumers for two (2) months; or, they can at least "waive the electricity bills of their lifeline consumers and defer the payment of electric bills for at least two months for the others."
Read: Special Loan Programs by the Government For Business Owners Affected by the COVID-19
Meralco has billions more in capital and profit than these electric cooperatives but it does not have the heart for its consumers who have long been the source of its profits. With these measures then at least to some extent the financial hardships of electricity consumers would be alleviated."
Price hike
Were you aware of the recent announcement by Meralco saying that there'll be a price hike next month? Carlos Isagani Zarate, Bayan Muna Representative said that even with the pandemic, price hikes would be there.
Read: Who Are the Middle Class and How Are They Different From the Poor? Here's a Table to Help You Distinguish the Middle Class and the Poor
In addition to that, he asked that Meralco is not willing to give waivers or deductions; but they have the heart to ask for a payment hike? He said that this is like some sort of crucifying customers amidst the 2019 Coronavirus Disease (COVID-19) pandemic.
While Meralco refused to waive the one month electricity bill for consumers it is at the same time crucifying the consumers with another power rate hike during this time of crisis caused by COVID-19."
Why is there a price hike?
With the escalation from the staggered payment for electricity bills, to waiving and deducting, a price hike has been announced. In his statement, Zarate said that it's quite questionable why Meralco is going to apply this price hike. They said that it's just to cope with the universal charges. However, among them are missionary charges.
Read: Philippine Government Cabinet Members Give 75 Percent of Their Salaries to Help in the COVID-19 PH Government Efforts
Zarate even said that this needs to be investigated because it seems like it's being manipulated to justify the hike in the power rates.
Meralco is saying that the ₱0.105 per kWh upward adjustment is attributed to the normalization of the universal charge rate. This is questionable that is why we want these universal charges, among them the missionary charges, be investigated because seemingly it is being manipulated to justify the increase in power rates."
We all are aware of the profits Meralco is taking from the entire island of Luzon. Meralco is known to be one of the richest and the most profitable businesses in the country. With it, why can't they provide any type of waiving for the months to cope with the ECQ and the COVID-19?
Read: The Famous Cash Assistance From the Department of Social Welfare and Development (DSWD( Worth P5K to P8K
If no, well can they approve the staggered payment for electricity bills that lawmakers have been asking for? Or could they at least extend payment for people especially those in the lowest states of society?
Meralco's answer
The electricity giant is yet to answer these calls since these statements were made recently. So, what we can do is to wait for their response to these calls made by lawmakers who are looking to help and to assist the country and our countrymen.
Source/s: GMA Network | The Philippine Daily Inquirer