With the spread of the 2019 Coronavirus Disease (COVID-19) not seizing, the Philippine National Government is doing what they can in order to stop the spread of it. With many known people being infected, a lot of our countrymen are losing hope; and that's why President Duterte started to step in.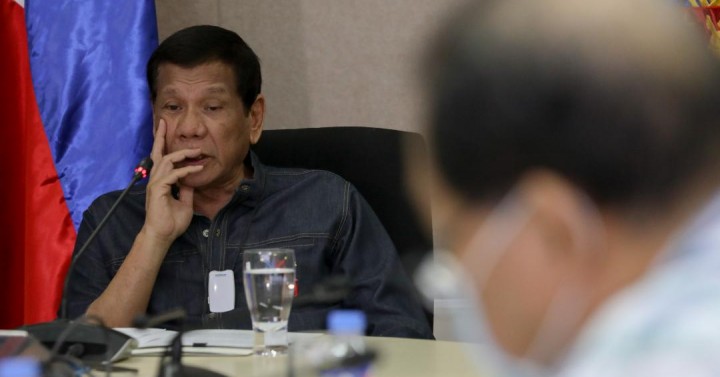 Late Tuesday night, our dearest President Rodrigo Duterte, has signed into law the Republic Act (R.A.) 11469 or also known as the Bayanihan to  Heal as One Act of 2020. This grants our president extra authorities in response to certain measures on the powers of the original Palace versions of proposals in their final iterations.
Read: How to Receive Your P5K Salary Subsidy From Department of Labor and Employment (DOLE)
What does the Bayanihan to Heal Act of 2020 Entail?
As per the newly-signed law, this provides the Chief Executive to have the authority to make sure all local government units (LGUs) are acting in accordance ot the rules and regulations issued by the national government. In addition to that, he also has the power to procure goods such as medical equipment and supplies, as well as personal protective equipment (PPE).
Moreover, the law also allows our President to adopt the measures against profiteering and hoarding; also, the act allocated sufficient funds to low-income families in the country, providing subsidies of worth P8,000.00 instead of just P5,000.00.
These powers and authorities are something that is for President Duterte to wield temporarily, however, there's a big chance that it might be extended.
Read: Apply For The Pag-IBIG Calamity Loan Online
The Bayanihan to Heal as One Act against the COVID-19
One of the law's principal sponsors, Senator Pia Cayetano, said that this power that was granted to President Duterte may be extended because of the enhanced community quarantine.
No specific time frame is provided of when the quarantine will be over, so these powers will continue on until the island of Luzon ceases the sudden increase of COVID-19 infected patients.
In the Section 9 of the signed version of the Bayanihan to Health bill, it states that the President's authority is going to be "in full force or effect only for three (3) months." In addition to that, the Congress was mentioned that they can choose to withdraw it earlier through a resolution or to extend it through an assembly.
Read: The Bank of the Philippine Islands (BPI) is Giving a 90-day Grace Period on Loan Payments to Frontline COVID-19 Workers
Although the scheduled end of the island of Luzon's lockdown is on the 13th of April, no mention of it being stopped or extended has been out yet. What we can expect is that it might be extended due to the fact that the infection is continually spreading; and it's spreading exponentially.
Remembering the enhanced community quarantine
All movement of the public has been suspended, and as a matter of fact, public transport has been restricted because a lot of Local Government Units (LGUs) imposed their own curfews to their cities.
With the Department of Labor and Employment (DOLE) promising to help workers who have been affected by the quarantine, informal workers can expect to be helped as well. In fact, informal workers will be given jobs for the time being.
Read more about that here: This is How the Department of Labor and Employment (DOLE) Will Help Informal Workers, Tricycle Drivers, Sidewalk Vendors
So no one will be allowed to roam the streets without urgency. Everyone is advised to stay at home for the virus to be slowly contained. All LGUs and the national government understands that all families need groceries, so who will be allowed to go out?
Can people go out during the enhanced community quarantine? Definitely not; but if they were to do something important like go to the groceries, it'll be allowed.
You can read more here: Here's a List of People Who Can Go Out During the Luzon Quarantine
It remains to be unpredictable
According to Cayetano, it's going to be difficult for us, even the whole world on how things will go down because we have no way of knowing whether or not it's going to be safe even after 31 days.
It will be a difficult time in the next two months, but does it mean after the 31st day, we will all go out? We don't know. All over the world, people are not able to predict what's going to happen."
Read: Three-Month Moratorium to All Loans, Pag-IBIG Fund
So what will become of us in the Bayanihan to Heal Act of 2020? Can this help in the organization of the messy places and locations in the country? If this is extended, would it be an additive factor to the betterment and the development of our country in line with the COVID-19 spread?
Source: The Philippine Star