The final implementation of the law on the use of child restraint systems or car seats becomes compulsory starting February 2, 2021.
Private car owners will have to install special car seats for their children under 12 years of age.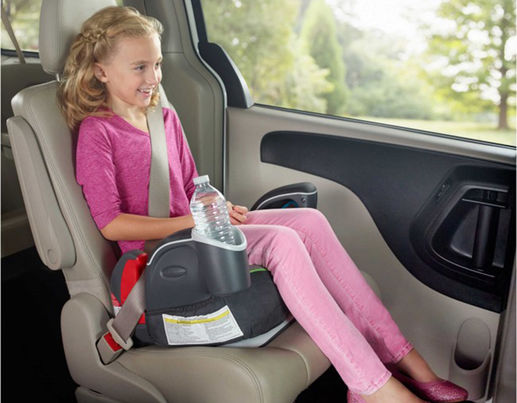 Although President Rodrigo Duterte signed the Republic Act 11229 or the Child Safety in Motor Vehicles Act almost two(2)  years ago, Atty. Daphne Marcelo, the Policy Associate for Road Safety at ImagineLaw, said that the law has been enforced by various agencies.
Read: LTO: List of Traffic Violations, Fines and Penalties
What is ImagineLaw?
ImagineLaw is a public interest law non-profit organization that works with its compliance operation with the Land Transportation Office, offering training on how to manage the implementations, specifically involving children passengers.
During a virtual briefing last week, Marcelo said that the legislation aims to fix road traffic fatalities among children.
This would include care safety protects the neck, head, spinal cord, and brain, which are the most vulnerable parts of the body.
Citing World Health Organization numbers, she said there were 12,487 road fatalities in the Philippines in 2018 or more than 34 people per day.
Also Read: LTO: Plate Verification Through Online Processing
Child road fatalities in the country have reached 1,226 way back in 2017.
The use of child safety seats can reduce infant deaths by 70 percent, while deaths of small children are reduced by 54 percent."
In the same briefing, Roberto Valera, LTO Deputy Director for Law Enforcement, said that car seats for children under 12 should be tailored to the children's weight, age, and height.
It is not permissible under the legislation to have a child sit in the front seat of a motor vehicle. It is also prohibited to use substandard or obsolete child restraint devices.
Failure To Comply With The Law
An erring driver will be fined P1,000 to P5,000 for failure to comply with the rule, and the driver's license will be revoked for the third and subsequent offenses for a duration of one (1) whole year.
Any dealer, producer, importer, seller, and retailer who would compromise the quality of the child restraint system would be fined at least P50,000 – but not exceeding P100,000 – for each product.
Read Related: Driver's License For Gas and Electric Scooters, Ordered by the LTO
A mandatory product certification will be done by the Department of Trade and Industry (DTI) for these goods.
LTO: Use Bigger Cars For Taller Kids 
In compliance with Republic Act No. 11229, or the Child Safety In Motor Vehicles Ac;  LTO Director Guinto recommended to larger families with tall children to use bigger cars.
Guinto was asked in an interview with DZMM Teleradyo what to do if the car has a small room for car seat; also, questions about the safety of older kids who are also expected to use booster seats.
Siguro ma'am laki-lakihan mo and sasakyan mo. But, we will take note of that."
In Translation: What we suggest is to have a bigger car… but we'll take note of that.
Apart from the fact that car seats for children under 12 are required, they're also forbidden from sitting in the front car seat.
Furthermore, children are also required under the law to be covered in a car seat suitable for their height, weight, size, and age.
Read: Motorists with Demerit Points for Disqualification on 10-year License Extension
Several parents voiced out that some of their kids, who are tall even if they're under 12, would have a problem. They even labeled it to be "more dangerous" than not having car seats at all.
Buckle Up Every Age, Every Trip
Make sure kids are securely buckled in a car seat, seat belt, or booster seat, whatever their, height, age, and weight are appropriate.
Use a rear-facing car seat from birth up to ages 2-4.
Babies and toddlers should be buckled in a rear-facing car seat in the back seat for the best possible safety before they meet the maximum height and weight limits of their car seat. For height and weight restrictions, consult the car seat manual and labels on the car seat.
After outgrowing the rear-facing seat, the next one is using the forward-facing car seat until at least the child reaches 5 years of age.
Also Read: You'll Be Able to Keep Your Old Numbers Even If You Switch TELCOs – NTC
They should still be buckled in the back seat, forward-facing car seat when children outgrow their rear-facing car seats before they hit their car seat's upper height or weight limit.
Using a Booster
Using a booster seat after outgrowing the forward-facing car seat until the seat belts match correctly.
When kids outgrow their forward-facing car seat, they should be buckled in the back seat in a belt-positioning booster seat before the seat belts match correctly. Seat belts fit comfortably when the shoulder belt is laid across the chest (not the neck) and the upper thighs (not the stomach) are laid across the lap belt.
Use a seat belt on any trip until the seat belts fit properly without a booster seat.
The proper fit for the seat belts usually happens when kids are around 4 feet and 9 inches tall and 9-12 years of age.
What are your thoughts on the news that car seats for children under 12 years are going to be required?