To reduce the school duties that are tasked to teachers, the Department of Education (DepEd) is in the process of talking and meeting with concerned national agencies to support the needs for more non-teaching staff and Guidance Counselors in the Philippines.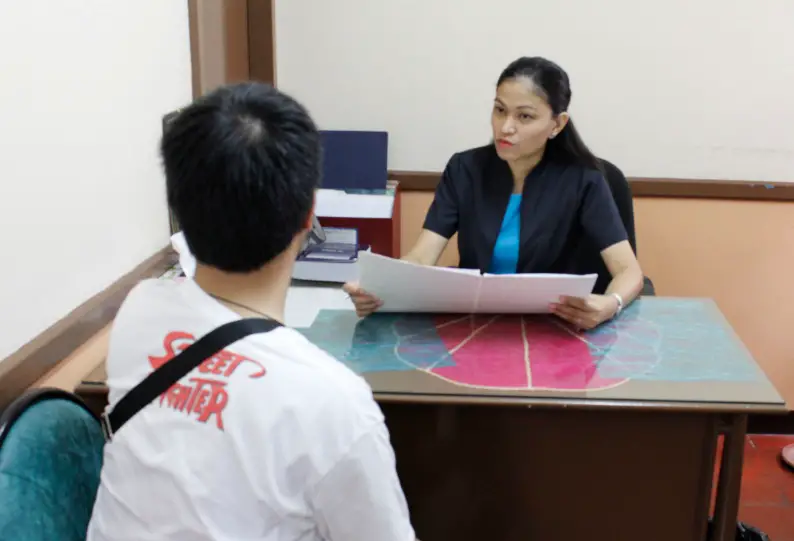 Last Thursday, DepEd Secretary Leonor Magtolis Briones reported on a meeting of the House of Representative Committee of Basic Education and Culture that the Department of Budget and Management (DBM) is happily considering the request of DepEd for the adding of non-teaching units and items to the overall budget that will be allotted for them.
Read: DOH Midwifery Scholarship Program | Everything You Need to Know!
How many units or items is DepEd given?
This year, the DepEd was favorably provided additional 5,000 non-teaching items. However, the DepEd Secretary, Briones hopes that more vacancies for either administrative or technical positions will be given to the thousands of schools that the Department is handling.
Secretary Briones said that the current allotment is insufficient. She added that this is one of the first few steps of going towards the correct and the best directions.
Read: Did You Know? Discrimination Towards Workers With Mental Health Conditions is PROHIBITED By DOLE
It is not enough for our 47,000 public schools but it is already, I believe, a step in the right direction."
Simplified school forms
In addition to that, DepEd also decreased the required forms that teachers need to fill out from the 36 forms they originally ask for, down to just 10.
This is because of their action of producing simplified standardization of formats, easier and more basic school forms; as well as the updating and the decrease in the data that is needed in the forms that they are using now.
Other than being a time-saver, it's less costly and it's going to be efficient in terms of handling more serious problems that the agency and the schools are facing.
Read: The CHED Scholarship Program 2020 Guidelines, Information, and Application Guidelines
Their vision to hire more non-teaching staff and Guidance Counselors
Briones stated that the discussion they had with the DBM as well as the Civil Service Commission (CSC) is currently ongoing. This is to make the minimum requirements easier to encourage more Guidance Counselors not just in the private school setting, but in the public school system as well.
She continued to say that because of the lack of proper communication and the lack of graduates who specialize in the field, there are no available Guidance Counselors to aid students in public schools. Most of the graduates choose private schools because of an attractive and a handsome pay.
We don't have enough graduates that specialize in guidance and counseling and if they are, they are usually in a private sector because the compensation is more attractive."
Read: Public Students From Manila Universities Will Receive P1,000 Monthly Student's Allowance
Lowe requirements for a chance to hire more non-teaching personnel and Guidance Counselors
Secretary Briones also mentioned that the DepEd had already proposed lowering or decreasing the requirements for Guidance Counselors; she then said that this is already up for the consideration of both the DBM and CSC.
This proposal from the DepEd will give another opportunity for Filipinos especially those who give importance in education and in the welfare of students.
In terms of hiring Guidance Counselors, as we all know that there were reported cases of bullying, depression and suicidal cases inside different schools. Those are students that need more guidance aside from the guidance that their parents give them.
Read: Thousands More of Teaching Positions Still Available for 2020
To add to that, their plan to hire more non-teaching staff and guidance counselors will help to improve the well-being of the students; giving them more motivation and guidance throughout their journey as students..
Why Guidance Counselors?
Aside from their already crucial role, Guidance Counselors can also be a confidant of the teachers and staff who also are struggling in their daily lives. One thing though, Guidance Counselors are not responsible for reprimanding students for their violations; it is the Prefect of Discipline or the Student Discipline officer. Let us break the stigma.
Read: Medical Scholarship Granted by Mayor Marcy Teodoro to Aspiring Doctors in Marikina City
Since this proposal will somehow ease public teachers' work and duties, we expect that proper channeling of work must be done unless they were asked to. Hopefully, this plan will be effective in terms of focusing more on what's needed rather than those that are minor.
Would you believe that their ideals to hire more non-teaching staff and guidance counselors will improve and develop the system we already have? Could this be what the public school system needs?
Let's wait for further announcement so if you are in the field, be sure to subscribe to know more about the latest news in hiring and in getting jobs!
Source: DepEd Tambayan