Education is one of the government's priorities for the year 2020. Budgeting P30 billion can possibly provide promising improvements to school facilities, research materials, educational facilities, and teacher's assistance and educational materials.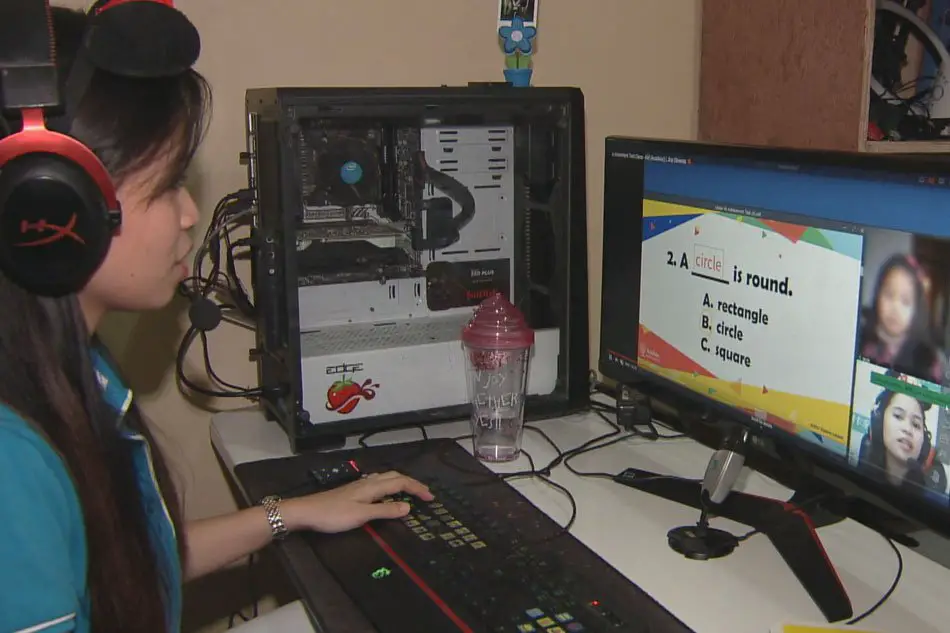 However, there is still a problem; and it's that of the education system's insufficient supply of teachers, professors, and educators.
Read: P650 National Minimum Wage, Pushed by Lawmaker
Thousands of teaching positions
As mentioned by Department of Education (DepEd), there are about 3,600 teaching position vacancies. In addition to that, they said that these positions can now can be gotten by all interested applicants. They can apply directly to the DepEd; to add, they are also planning to open additional 10,000 teaching positions this year.
If you are all curious about answering the call of thousands of teaching positions, this is your chance. In fact, the DepEd themselves are the ones asking for it.
Read: P10 Minimum Jeepney Fare, Petitioned by Jeepney Drivers
What are the qualifications?
Before you proceed to apply for any of the thousands of teaching positions, here are the basic qualifications of a teacher:
An applicant must have at least eighteen (18) education units

To be able to teach secondary education, the applicant must have a bachelor's degree in secondary education (minor and major) or a bachelor's degree in Sciences and/or Arts.
For elementary, the teacher must also have bachelor's degree in Early Childhood Education.
Read: More Than 50,000 Jobs, Offered by DOLE
English as a Second Language (ESL) teachers
Aside from the public sector teachers, many people are continued enticed to be in the educational sector. Justine Oliveros, a 28-year-old, and one of those who chose the teaching path, shared his story.
Apparently, Oliveros was previously a call center agent before he became an ESL teacher. She chose this path because according to her, it yields better and more fruitful income.
For three (3) years now, she has been an ESL teacher and it's something Oliveros says that she never regret doing.
She even said that so long as you work harder, you'll yield better and higher income.
Read: Around 2 Million Jobs to be Offered by Cebu City
Basta masipag ka. Siyempre ikaw rin bahala sa kikitain mo, kung magpa-plot ka ng schedule mo."
In Translation: As long as you're working hard and persevering, the income you'll have will reflect it. You'll also be able to plot your schedules!
Why ESL is a good career
In the world of technology and as part of the educational system, online teachers are also in demand. Online ESL teaching is usually home-based but it also is sometimes company-based.
Connoting that the Philippines is one (1) of the countries that speaks fluent English, our teachers are known to be one of the best and the employees with the highest quality of teaching.
Read: About 2,000 More Jobs in Yukon, Canada, Announced by DOLE
It's universal knowledge that the English language can be and is functional in every country to communicate, transact, negotiate, and etc.
According to some ESL teachers, including Oliveros, they earn somewhere between P15,000 to P80,000 a month. That is however, still dependent on the time they spend teaching in day.
Most usually, they will have foreign clients in any age or profession; that's why they earn on a dollar rate than a Philippine Peso (PHP) rate.
In fact, it was stated in JobStreet that there are about 70 percent of the country's 1.5 million home-based workers work as online ESL teachers.
How do you apply for a position?
In clarification, the thousands of teaching positions include both public sector teachers and EST teachers. It's a perfect combination of both.
Read: More Jobs for Filipinos Soon by the Opening of More Foreign Investments
To be able to apply as an ESL teacher, an applicant must have a strong and fast internet connection. This requirement is the basic requirement because it'll be the platform for their services. Moreover, the applicants need to be open to embrace other cultures; and they need to somehow learn their basic languages to be able to obtain an ESL Certification.
The ESL Certification, if you're not in the know, is a certification through assessments that a person really has a good command of the English language, as per JobStreet Country Manager, Philip Gioca.
It's an assessment and certification that you are really good in the English language."
Read: The Highest-Paying Jobs for Fresh Grads in the Philippines This 2020
Educating the youth sets the standard because they are known to be the future's hope. Molding one's mind is the biggest responsibility of a teacher. Filling the needs of the students is also the fulfillment of the teachers.
So if you think that your calling is to teach, why not answer the call of the DepEd of them opening thousands of teaching positions in the country? Whether you're being called by the public sector vacancies or the ESL side, it technically is the same.
Source: ABS-CBN News